The Institute of Medicine of the National Academics reports that about 100 million Americans experience long-lasting pain which is costing the nation at least $635 billion a year in medical bills, sick days and lost productivity.  More Americans are turning to over-the-counter ("OTC") patches, creams, gels, foams and sprays to safely relieve pain as the topical pain management sector is gaining greater market recognition.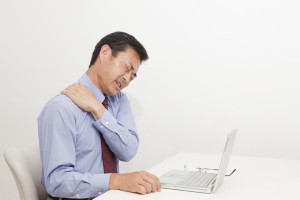 About half of Japanese consumers rely on topical treatments for pain relief. In Europe, about 25% of consumers use topical analgesic treatment. Here in the United States, the topical analgesic usage rate is 12% and growing every year.  Leading market research company IRI reports that external analgesic rub sales have risen nearly 8% in the United States during the past year.
Topical analgesics offer controlled pain relief with fewer adverse interactions with other medications.  Please consult your doctor or pharmacist if you have any questions about drug interactions and the drugs you are taking.  During the last couple of years there have been a number of pill recalls in the United States.  Additionally, American consumers have a growing concern about what they are putting into their bodies and are looking for other options in pain relief. They are realizing that it may not be a great idea to pop a pill at the first twinge of pain whether it is muscle and joint pain, back and knee pain or arthritis aches.
At Hitsamitsu America, we are committed to improving the quality of life for consumers.  Our parent company Hisamitsu Pharmaceutical was founded in 1847 and is a leading pharmaceutical company that develops and markets ethical and over-the-counter ("OTC") pharmaceutical products using transdermal drug delivery system technology (TDDS).  A transdermal patch is a medicated adhesive patch that is placed on the skin to deliver a specific dose of medication through the skin and into the bloodstream which can promote healing to an injured area of the body. Hisamitsu has specialized in transdermal drug delivery system technology since the introduction of its original line of patches in 1903. Hisamitsu's Salonpas brand of products is exported to over fifty countries.
Our mission on this new blog is to share information and advice on living a healthy, pain-free lifestyle.  We recognize that there are many viable paths and therapies to explore to ensure a vigorous and healthy lifestyle.  We will introduce you to leading physicians, physical therapists and other professionals who help people live a healthier, more holistic lifestyle.
We invite you to share your concerns, observations and questions about how to manage your pain for an active lifestyle.  Over the coming weeks, we will be rolling out contests and promotions on our social media channels and invite you to participate.  We will feature interviews with award winning sports personalities, medical authorities and natural pain relief specialists.
For more information on living a healthy lifestyle, please "like" Salonpas on Facebook and follow us on Twitter and Google Plus!
About the Author:
John Incledon is President & CEO of Hisamitsu America, Inc.