Have you ever had something catastrophic happen to you, changing your life in an instant? Did you wake up in a hospital bed, not knowing where you were or how much time passed? It happened to Zina Hermez. At just sixteen years old,  Zina was hit by a car while crossing the street on her way to school. She suffered a spinal-cord-injury as well as other traumatic injuries, and became paralyzed. Doctors predicted she would never walk again. Today she is able to walk with forearm crutches, work as an English teacher, and live on her own. She is not on any medication. She recovered through simple and natural methods that have restored health and wellness.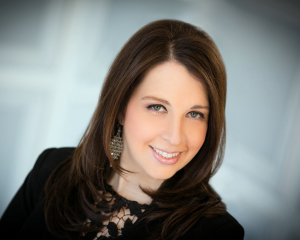 Zina authored an inspirational book titled "Not Without God," which chronicles her journey of healing filled with examples of strength, boldness and miracle.   Salonpas interviewed Zina about her road to wellness:
Tell us about the catastrophic accident that occurred when you were only 16 years old.
After being hit by a car while crossing the street on my way to school at sixteen years old, I became paralyzed. My spine shifted and broke at the lumbar level. I had a fracture in my first cervical vertebrae. My ribs were broken, and I had extensive internal bleeding as well as a broken femur on the left. There were other injuries.
What was your reaction when health professionals told you that you would never walk again?
I was afraid and devastated. Words cannot describe how I felt in those moments. It was the worst feeling I have ever had in my life. I couldn't fully comprehend it when I heard. My heart sank, and it felt as if my whole world were crumbling, falling apart.
What was the first major step in your recovery?
I experienced a twitch in my leg while still at the University of Michigan C.S. Mott Children's Hospital. In the Pediatric Medicine and Rehabilitation Unit with no movement in my legs, heaviness in my body, paralysis and all–one day it happened. My miracle came! My left leg moved. It was hard to see at first. The more I did it the more noticeable it became.
What role did your family and friends play in your recovery?
They were all very supportive, especially in the beginning. As time went by I grew more independent. I didn't want my mom and sisters to stay overnight at the hospital with me anymore on the weekends. The hospital became like my home since I was there for a little over three months. I didn't want to inconvenience anyone. Although I knew they only wanted to help me.
My inner circle of friends didn't accept me anymore when I went back to school my senior year. They came around and visited in the hospital, and stayed in contact for a couple of months. But our friendship had already diminished by the time I got back to school. I had to make new friends.
What role did your faith play in your recovery?
Without my faith I would not have come this far. I would not be where I am today. I've always looked to God and my faith, and since I know He is capable of doing anything above and beyond our imagination, I know that all healing comes from Him. I believe it's never too late to heal from spinal-cord-injury naturally, but I am very thankful for the latest advancements in technology.
I am not on any medication. I have healed through faith, prayer, exercise, and with the help of physicians. Although I am not walking as well as I would like to be, I have not given up!
What advice do you have for other people who have experienced catastrophic accidents?
If you believe you will have the ability to walk again that is faith, hold onto that! Ask God for guidance. Tell God your worries, hopes, desires, and the great fears and pains of your heart. I know you will probably feel crushed at first in the beginning. But talk to God each day, even if only for 10 minutes to start. You can usually hear his instruction in feelings and in thoughts. He will tell you what to do. Never give up.
I was told different things by different people (health professionals) sometimes that were not true. For example, I was told using one cane would be too hard for me – today I am able to walk a little bit with one cane and hoping to be able to walk around with just that.
Why did you decide to write a book?
I wanted to give insight to others with spinal-cord injuries, or anyone suffering in any kind of way. I wanted to restore hope, and help others deal with their issues and be inspired through my hard work and tireless faith. I prayed that my readers would see the Lord through my example, and see how He always helps me.  How He can help them too, every day.
What is your book about?
My book is called, Not Without God: A Story of Survival. It is mainly about how I overcame my accident at sixteen-years-old. It is an autobiography type, a story of how I overcame my obstacles and survived my accident. It begins with my childhood, and ends with where I am today!
Where can we buy your book?
It's available on Amazon and in stores such as Barnes & Noble. It is on various websites across the web. It is also available on my website at: https://zinahermez.com.
How long did it take you to start living a "normal" life after the accident?
The word "normal" is a difficult one. I don't think I could say that I live a normal life. If I consider that I am able to work, live independently, pay all my own bills, and have somewhat of a social life. I guess you could call that normal. Of course, my physical challenge can affect me emotionally at times as well. In those moments, I don't feel my life is normal. But the key is that I always bounce back after feelings of negativity.
I have talked with others who are married, and have families of their own. They have told me that they also experience loneliness, and discouragement. Some of the things I go through. I'm sorry, I'm not exactly sure how to answer that question.
What is your profession today? 
I work as an English Language Instructor, and I've been an educator for nearly fifteen years. I've worked with thousands of students from many parts of the world, and they've been all ages. Currently, I am Teaching English as a Second Language (on a part-time basis) to classrooms of students from different countries living in the U.S. I teach subjects like grammar and reading.
I also teach English as a Second Language to foreigners living in the U.S. on business assignments on a part-time basis. A majority of my students have been at the Nissan Technical Center North America. I work with engineers, directors, and executives providing English lesson plans geared towards advancing English communication for business and daily use.
For more information on living a healthy lifestyle, please "like" Salonpas on Facebook and follow us on Twitter and Google Plus!