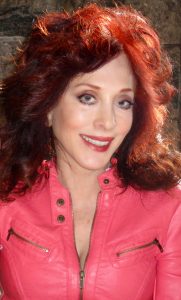 The Salonpas® "Wellness Warriors" series connects with people on the forefront of health and wellness. In this installment, we speak to Dr. Gilda Carle (Ph.D.), about a new relationship health program she created for millennial women.  Dr. Gilda likely looks familiar to the Salonpas readers as media's go-to relationship and life style expert, who served as the therapist on TV's Sally Jessy Raphael show and host if MTV Online's "Love Doc.
Why are you reaching out to this audience?  "The stats are alarming," says Dr. Gilda.  "94% of females 16-19, and 70% of females 20-24, are victimized by a current or former love interest and the CDC reports that suicide is attempted by half the young victims of dating violence and rape. Violent adolescent relationships can lead to substance abuse, eating disorders, risky sexual behavior and domestic violence.
In my book "Don't Lie on Your Back for a Guy Who Doesn't Have Yours", I highlight the importance of finding a partner who cares for you even when you're not looking."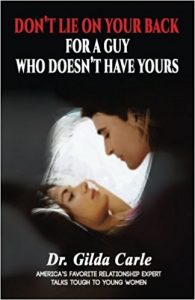 "The expression, 'I've got your back' means 'I'm looking out for you' and 'I've got you covered, in case anyone badmouths you,' says Dr. Gilda.  "The meaning of this expression is the same as 'I've got your 6' which comes from the military.  The '6' reflects the hour on a clock with 12 o'clock in front of you, and 6 o'clock behind you. I ask my millennial women, have the guys you liked had your 6?"
"Does the guy of a millennial women's dreams inconvenience himself to make her happy," is a question young women need to ask when seeking a new boyfriend.  "Women need to go beyond finding a cute and popular guy to one that will inconvenience himself to make her happy, defend her from mean people and truly care about her."
"Young women tell me the two things they want most in their social life are loyal girlfriends and a cool boyfriend," says Dr. Gilda.  "But to get the right girlfriends and boyfriends, you need to:
Project with confidence that you're Number One
Understand what makes guys tick
Create your own happy places
Nurture a guy's friendship before seeking his love.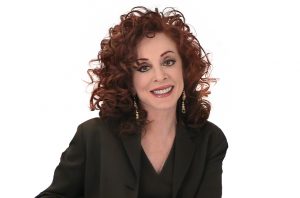 "A strong YOU is necessary before pursuing a good guy," advises Dr. Gilda.  Visitors to Dr. Gilda's website at www.drgilda.com can subscribe to her free newsletter and receive a free e-book, titled "Relationship Fix for Love and Work."
For more information on living a healthy lifestyle, please "like" Salonpas on Facebook and follow us on Twitter and Google Plus!