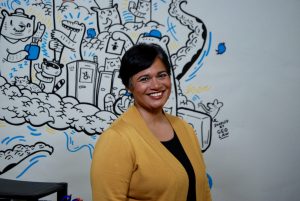 The Salonpas® "Wellness Warriors" series connects with people on the forefront of health and wellness. In this installment, we speak to Sarina Prabasi, CEO, WaterAid America, the world's largest international, non-profit dedicated exclusively to helping the world's poorest people gain long-term access to safe drinking water, toilets and effective hygiene education.  WaterAid's history stretches back to 1981.  In the 35 years that have followed, the non-profit has gained valuable experience in bringing water, sanitation and hygiene education to where it is needed most:
What was the catalyst for you joining WaterAid as CEO in 2014?
I was living in Ethiopia when I first heard about WaterAid, and joined the organization as Country Representative there. My previous work was in health, education and livelihoods – I had worked in international development for most of my career. While I was in Ethiopia, I saw first-hand the transformation impact that having access to water and sanitation have.  Our family moved to New York in 2011 and in 2014, I was selected as CEO of WaterAid America.  I was delighted to come back to an organization that had truly inspired me to lead WaterAid America.
What is the mission of WaterAid and what progress has WaterAid made since its formation in 1981?
WaterAid's mission is to transform the lives through access to safe water, sanitation and hygiene. We work with local partners and communities across Africa, Asia, the Caribbean, Latin America and the Pacific Region. So far, we have reached 24.9 million people with clean water and 24 million people with toilets and sanitation. Together with local partners and communities we build taps, wells, toilets and handwashing stations. We also campaign for change and provide skills and job training that bolster livelihoods and local economies.
Living in modern times, how could 663 million people in the world still not have access to safe water?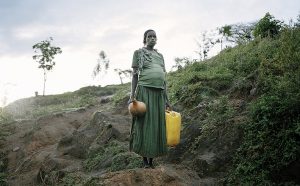 It is astonishing. But as we've seen in the past few years, problems with safe water access are not limited to remote developing countries.  In fact, the poorest and most marginalized people in many countries, including our own, struggle with water and sanitation.  In the rural and remote areas where WaterAid works, people have to travel a number of miles to fetch contaminated water because they do not have taps or wells near their home.  There's a lack of infrastructure, to support water and sanitation in or near homes.
How is it possible that 1 in 3 people in the world – 2.4B – don't have access to an adequate toilet?
The reason many people do not have access to water is the same reason many also do not have toilets. The infrastructure necessary is not in place to support these structures and often times taboos also keep the community from changing their behavior towards using toilets instead of defecating in the open.
How has WaterAid lowered the mortality rate of diarrheal deaths due to access to clean water?
Nearly 800 children under the age of five die each day from diarrheal diseases caused by dirty water and poor sanitation. WaterAid focuses on teaching community's proper hygiene practices that help keep them clean and we know that handwashing with soap helps to reduce diarrhea. In order to stop the spread of disease, we teach the importance of handwashing after using the toilet, cleaning a child's bottom and before any contact with food. We strive to change the behaviors, social norms and belief systems of the society we're working in to really make an impact.
How many countries does WaterAid serve and how do you determine the countries you help?
We work in 37 countries. When deciding where we work, the first question we ask ourselves is 'Will we be able to make a long-term positive impact? We consider several factors, including whether a country lies at the lower end of the United Nations Development Program Human Development Index, or has pockets of extreme poverty, and a significant part of the population in the country lacks access to water and sanitation. We also conduct feasibility studies to identify whether there is an opportunity for WaterAid's work to complement the work of others and potential for us to influence other organizations to improve access to safe water and sanitation.
And finally, whether there is an opportunity for us to widen our experience and knowledge, increasing our credibility and ability to influence global change.
How can people in the US get involved to help WaterAid?
Sign up on our website, learn more about the global water crisis, and start talking with your peers, friends and family! Individuals and groups can host fundraisers in their community and can also advocate for more education about these issues in the local schools. A practical way to help is to make a small monthly donation. Write to Congress about the importance of international assistance and water and sanitation, help us spread awareness by sharing what you've learned on social media.  There are so many ways to help, and our team can also help you get started.
What are your goals for WaterAid this year; five years from now
Our biggest goal is to ensure that everyone has access to safe water, sanitation and hygiene. To do this, we work with communities, with governments, with businesses and individuals.
As CEO for WaterAid, what is your daily life like?  Do you have to travel frequently to the countries you serve?
One thing I love about my job is that it's always changing. There's a lot of variety in my daily work life.  I get to speak to a lot of people about WaterAid's mission, I spend time with our team on planning our next campaign, or developing a new project, and I get to travel to the countries where we work, and hear first-hand, not only about the challenges that people are facing, but also how they are solving them.  I feel really privileged to be in this role.