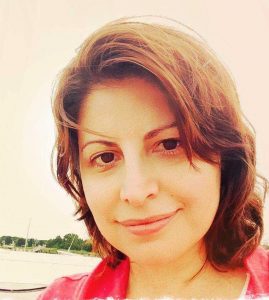 A testament to resilience in the face of a disabling mental illness, meet Athena (Tina) Saratsiotis Collins, a Salonpas Wellness Warrior who is on a journey of recovery from Schizophrenic Affective Disorder.
Tina, who has been both a full-time caregiver to her parents and has worked with in-home caregivers for many years now, has a powerful story to tell. While away in graduate school in Texas, Tina began a battle with Schizophrenic Affective Disorder which forced her to leave school and go home where she spent the following years battling her illness while caring for her father until his passing in his mid-90's (he had dementia, cardiovascular disease and other issues; Tina provided ALL of his care while dealing with her own illness.)
Tina, who has been called "the miracle girl" due to her level of recovery and functionality by her therapist and has worked as Program Manager for the Murphy Initiative for Justice and Peace. Today, Tina does interviews to help educate people about the challenges of mental illness, as well as caregiving.
She has also just completed a 6-month, twice a week personal training program to improve her physical fitness as for Tina, physical and mental health go hand in hand.
In January 2016, she delivered a TEDx Talk (the theme was "Outlier about her struggle with mental illness and how people like her—those who are functional, but still ill—are the "forgotten" mentally ill as while they appear to be "just fine," the struggle continues. Tina is an advocate for finding a way to provide counseling and support for individuals like herself who are trying to transition into "mainstream society" (here's a link to one of her blogs:
Her blog and her TEDx talk have caused organizations to reach out to her as a keynote speaker as Tina is a noted Mental Health Advocate. An advocate for women's health as well, Tina has appeared twice on WBAL-TV11's "Woman's Doctor" women's health segment discussing topics ranging from perimenopause to diet. Salonpas sat down to talk with her about her life as a Wellness Warrior: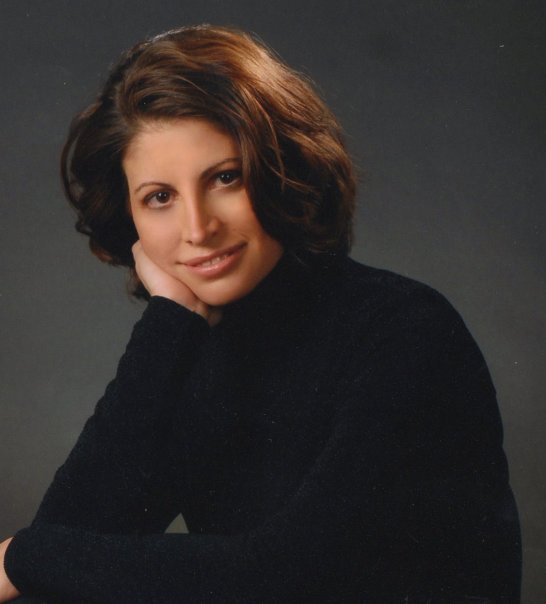 What was your earliest indication that something was amiss?
As a child I frequently felt anxious. I either had trouble sleeping or slept too much and often felt tired. At the age of 14, I experienced a breakdown, a long period of depressed mood that made me unable to function.
What is your dietary, fitness, medical regimen that has allowed you to be functional with this illness?
I see a psychiatrist every 3 months. Currently, I take a mood stabilizer and an antidepressant.  I see a therapist 2 times a month and go to group therapy twice a week. I'm pushing myself to exercise regularly.  It helps lift up my mood.  I admit to loving coffee and sugar, but feel better when I consume them in moderation.
Are there any things in life that you miss out on due to your Schizophrenia?
The whole first half of my life was lost to illness.  Every major milestone of young adulthood either passed me by or was experienced through the fog of illness. I'm making up for it now!
Can most people who are diagnosed with Schizoaffective Disorder be functional, productive adults?
Medical treatment and a supportive environment tailored to the individual make this outcome possible.
What are your biggest challenges today in being able to keep thriving as a productive adult?
It is a chronic illness.  So I am dealing with residual symptoms everyday. I'm still learning skills and habits that were lost or never developed due to the illness.
Do you face any negative stereotyping by others when they learn of your illness?
I feel very lucky to have so many supportive and understanding people in my life.  Stigma still exists. There are those who avoid the subject, those who fear it. The best way to communicate is through education and example.