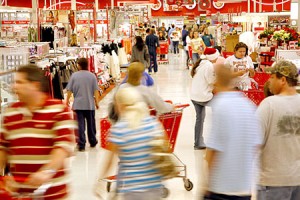 As the holiday season gets into full swing, so do the crooks and predators whose idea of "holiday cheer" features mayhem, misdeeds and misdemeanors.   Salonpas shares the following tips for a safer shopping experience to ensure a joyous holiday season for all:
Strut While You Shop – Thieves and predators are on the lookout for body language that conveys vulnerability.  Criminals look for easy marks such as people who are slouched over, preoccupied or are fumbling with packages.  Walk confidently and be alert when you maneuver through crowded malls and parking areas.
Don't Shop Till You Drop – While Madison Avenue may say otherwise, security professionals advise that consumers avoid holiday shopping fatigue.  Keep your shopping bags in your sight at all times, and don't burden yourself with too many bags or packages.
No Flashing – Displaying large sums of cash is a powerful lure to greedy thieves. Use checks or credit cards whenever possible and never leave your credit card on a store counter.  While "bling" may be king, avoid wearing visibly expensive jewelry during holiday shopping jaunts.
Where is Waldo or your Wallet and Purse?  – While the worldwide search for Waldo may be fun, the same spirit of joy is missing when a purse or wallet has gone MIA.  Carry your handbag or purse close to your body with the clasp or flap secured and facing toward you.  Never leave your purse on a store counter, on the floor in a restroom or in a dressing room.
Maintain Pack Mentality – There is safety in numbers, so shopping with friends whenever possible is highly recommended.
Report Suspicious Activity – Report suspicious people or situations to mall security.  Be aware of unusual movements or anyone who gets too close for comfort.
Avoid Parking Lot Isolation – Chockful of goodies during the holidays, parking lots are targeted locations for the theft of valuables from vehicles.  Parking in an isolated area rolls out the welcome mat for criminals so park near other vehicles or in high pedestrian and vehicle traffic areas.
Tuck Away Valuables – Criminals walk through parking lots looking for easy opportunities, such as vehicles with unlocked doors or packages and valuables in plain sight.  Don't be an easy target and remember to tuck packages and valuables out of sight in your vehicle, and be certain that your windows are closed and your doors are locked.
Parking Lot Readiness – Avoid becoming an easy mark in the parking lot by being aware of noises and movements and having your keys in your hands, ready to open your vehicle.  Be sure to look into the vehicle's front and rear seat before entering it, and lock your vehicle as soon as you get in.
Keep Guard and Windows Up – If someone approaches your vehicle inquiring about directions, do not open your door or roll your window down.  If you have car trouble, remain in your car and use a cell phone to call for assistance, or return to the mall and notify security.
While criminals and predators are most prolific during the holidays, effective security precautions require a conscious awareness of one's environment virtually every day of the year.   Maintain vigilance, common sense and caution and keep the holiday and everyday gremlins at bay.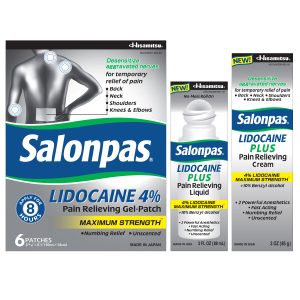 For more information on living a healthy lifestyle, please "like" Salonpas on Facebook and follow us on Twitter and Google Plus!