Please find the following article from Practical Pain Management magazine on managing myofascial pain:
Myofascial Pain: What is the Best Treatment?
From dry needling to transcranial stimulation, find out what works best for the management of myofascial pain.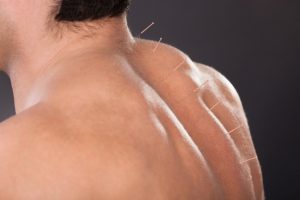 Myofascial pain is generally described as a taut or hard band within a muscle, with tenderness and referred pain that can be present either locally, regionally, or "secondary" to some other condition. Myofascial pain is estimated to affect approximately 44 million Americans.1 Recent studies have identified a myofascial component of pain in 30% of patients in an internal medicine practice, 55% of those in a head and neck pain clinic, and up to 85% to 95% of cases in a pain center.2-5
Although the exact mechanism is not fully understood, myofascial pain syndrome (MPS) is characterized primarily by the development of trigger points. These trigger points are found within the muscle, fascia, or tendinous insertions and are diagnosed routinely by palpation.6
The full article can be found at here.