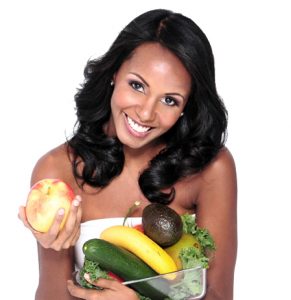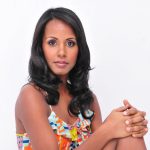 Salonpas® Wellness Warrior, Jovanka Ciares is an integrative herbalist and nutrition coach committed to bringing a healthier lifestyle to others. Jovanka went from being an entertainment executive to starring in reality shows, doing TED Talks and working with clients to improve their health.  Salonpas® sat down with Jovanka to learn about her own personal transformation and how she helps others:
How did you go from an entertainment executive to a wellness coach?
While in the Corporate world, my body gave me what I like to call a "smackdown" in the form of chronic conditions like IBS, uterine fibroids, endometriosis and stomach ulcers. While searching for alternative solutions to my issues, I learn about the power of plants and whole foods to reduce inflammation and help your body heal.
I went back to school, studied nutrition, herbalism, Chinese medicine and Ayurveda, became an integrative herbalist and coach and left my corporate career to become an advocate and spread this amazing message.
Describe a typical day for you now.
An average day this month looks like this:
I wake up at 6:30am, rush to the gym (yoga, kickboxing or weight lifting), then the sauna.
Back home, I answer emails, share updates on my social media channels and take business-related calls until about noon.
Depending on the day, I either see individual clients all afternoon, or work on specific projects for my coaching group or my email list.
The late afternoon and early evening goes to working on an upcoming book and the early stages of the building a supplement line. I try to stop working at 8 or 8:30pm, to spend some quality time with my boyfriend and our 2 cats.
Before going to bed, I spend about 20 minutes planning the following day and finish the day with a 10-min meditation, right before dozing off.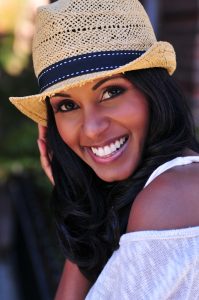 What was your health like before you embraced a plant-based diet?
I was seemingly healthy-looking and fit but I was in pain most days. I had ulcers due to an enlarged duodenum which caused severe heartburn and pain, plus IBS and a lot of hormonal issues. Before 30, I was a mess and with no prospect of feeling better.
Tell us about a client transformation.
Last year I worked with a recent college graduate with nerve pain, poor digestion, acne, sensitivity to cold, etc.  While working with her doctor on some diagnosis, we found out she had adrenal fatigue. She was put on a "doctor-approved" herbal regimen which helped her reduce most of her symptoms in a matter of weeks, allowed her to get off expensive prescription drugs and start taking control over her own health and wellbeing.
What is the Wellness Smackdown™ about?  Can anyone do it?
The Wellness Smackdown is an online learning community. Anyone can join and, for a small monthly fee, get access to coaching with me, my library of wellness programs and exclusive content, share only with members. It is an amazing community to help those who want to embrace a life of wellness, no matter where in the world they are!
Do you believe that herbs and/or plant-based nutrition can help reduce inflammation and body pain?
I don't believe it, I know it. I use them in my practice and have used many of them myself with amazing results.
What types of herbs do you recommend for pain reduction?
So many! Where to begin…. Fennel, to relieve the pain of gas and bloating is my ultimate favorite. I love castor oil for sore muscles, cramps and even constipation. Feverfew for migraines is another one that's highly effective. And, Nettles, not just because it is a great analgesic, but because it's a great tonic for both the male and female reproductive system.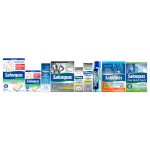 For more information on living a healthy lifestyle, please "like" Salonpas on Facebook and follow us on Twitter and Google Plus!