Salonpas shares an article by SpineUniverse.com, a leader in patient and healthcare professional education, about the six leading causes of sciatica, written by Jean-Jacques Abitbol, MD.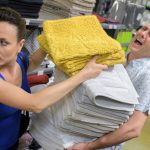 Several lumbar spine (lower back) disorders can cause sciatica. Sciatica is often described as mild to intense pain in the left or right leg. Sciatica is caused by compression of one or more of the 5 sets of nerve roots in the lower back. Sometimes doctors call sciatica a radiculopathy. Radiculopathy is a medical term used to describe pain, numbness, tingling, and weakness in the arms or legs caused by a nerve root problem. If the nerve problem is in the neck, it is called a cervical radiculopathy. However, since sciatica affects the low back, it is called a lumbar radiculopathy.
Read the full article here.
For more information on living a healthy lifestyle, please "like" Salonpas on Facebook and follow us on Twitter and Google Plus!