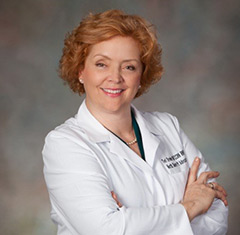 Teri Dreher, RN, author of Patient Advocacy Matters and patient advocate and Salonpas Wellness Warrior, leads a growing healthcare trend. "The healthcare system has become so complex and profit driven, patients gets lost in the shuffle," says Teri Dreher, an RN who, after 30+ years of critical care nursing, founded NShore Patient Advocates, the Chicago area's largest advocacy company, in 2011. "Up to 440,000 patients die in the hospital each year due to medical errors," says Dreher, citing a 2013 study. "Patients need someone knowledgeable looking out solely for their interests."  Dreher learned this firsthand when her father-in-law fell critically ill in Belize. Despite a life-threatening blood clot, the hospital was set to release him. Dreher successfully intervened, but it made her wonder: what if he didn't have a nurse in the family watching out for him?  
Just a decade old, the field of patient advocacy is burgeoning, particularly since the advent of the Affordable Care Act. About 20 universities now offer graduate certificate programs. What do practicing medical professionals think of Patient Advocates? Most welcome it.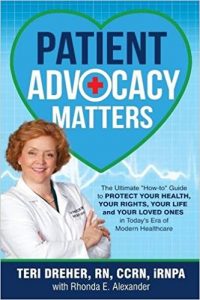 "Many people think 'advocate' implies 'adversarial,' but that's not true," says Dreher. "Busy doctors would rather spend five minutes updating a medical professional than 20 minutes with an overwhelmed patient. They know the advocate will educate the patient."
Still, Dreher says, doctors and hospitals step up their game when they know an insider is watching…yet another way that patients with advocates receive superior healthcare.  Dreher offers the following tips on advocating for a sick family member. If you don't hire a professional advocate, Dreher says it's essential that relatives advocate for their loved ones. Here's how to get started:
Be proactive: prepare a medical summary for your loved one in advance, covering health conditions, allergies, physicians, and a current list of medications and dosages. In the event of hospitalization, it's the fastest way to get staff up to speed.
Educate yourself about a loved one's medical condition, but choose sources carefully. Consumer magazines and mass websites are not credible. Consult the National Institutes of Health website for health information and Drugs.com for medication information. Ask the doctor where you can read up as well.
When choosing a new doctor, ask a trusted healthcare professional for a recommendation. Don't rely on word of mouth or online reviews.
Try to avoid hospitalization, especially if the patient is elderly. (The elderly are most vulnerable to infections, which rage at hospitals), In the event of hospitalization:
Know that doctors and nurses can make mistakes. Pay attention, take notes, provide pertinent information, and ask questions, but in a respectful way.
Organize shifts among relatives, ensuring someone is with the patient as much as possible. Only enlist those who pay attention, take notes, and communicate well.
Notes should include the name and shifts of nurses and doctors caring for your family member, as well as observations and questions.
Make questions count. Don't pepper doctors with questions a nurse could answer. Be respectful of their time; it's key to building good relationships.
Make sure the staff wears gloves or uses foam hand sanitizer before touching the patient.
Make sure the cleaning staff regularly sanitizes objects staff members touch.
Know it's your right to request medical records for the stay, although you may not receive them until after discharge.
Be especially vigilant during admission and discharge, because that's when staff is working fastest and when errors are most likely to occur.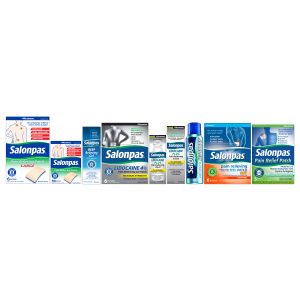 For more information on living a healthy lifestyle, please "like" Salonpas on Facebook and follow us on Twitter and Google Plus!