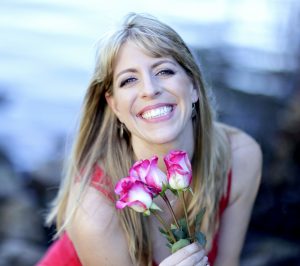 Meet Salonpas Wellness Warrior, JJ Flizanes, a fitness expert, author, and the host of The Fit 2 Love Podcast. Named Best Personal Trainer in Los Angeles by Elite Traveler Magazine, JJ is on a mission to transform the meaning of the word "fitness" to include not just the state of a person's physical body, but the overall picture of their health and wellness.  With over 20 years coaching and training experience, JJ uses customized programs that harmonize all facets of internal and external fitness to provide lasting results. She is the author of Knack Absolute Abs: Routines for a Fit & Firm Core and most recently The Invisible Fitness Formula: 5 Secrets to Release Weight and End Body Shame, which is coupled with a robust online coaching program. She has been featured in many national magazines including Shape, SELF, More, and Women's Health as well as appeared onNBC,CBS, Fox and LA's number one morning show on KTLA.  We sat down with JJ to learn more about her innovative wellness mission:
You are an empowerment strategist and personal trainer.  Can you explain what an empowerment strategist is and how it relates to personal training?
Fitness and self care are the integration of mind-body-soul integration- everything is connected. Most of us get stopped or depleted with limiting beliefs that give our power away or have us feel trapped.  Empowerment is about finding and reclaiming your power in any situation that you feel powerless or a lack of motivation and inspiration. Once you feel your power in any situation, you have more energy, focus and sustained desire to take the actions needed to obtain your goals.
What do you recommend that women ditch the scale and stop dieting to find optimal fitness?
A"diet" mentality usually means temporary so we only focus on choices we are willing to do for a short period of time and achieving long lasting success. With health, weight loss and wellness needs to be a long term investment strategy.  Dieting also often ignores the root cause of emotional or overeating so we won't ever heal the wound or change the patterns if we are only focusing on the top, surface level of food or calories. Here is more from about divorcing the scale.
Have you always been physically fit?  If not, what was your eureka moment to fitness?
I have always been active and moderately fit through sports and dancing but when I started learning about personal training and the sciences involved, I got much more interested in taking better care of my body and being preventative with my programming.
How did you also become a coveted speaker?  How does that complement your personal training world?
I have been teaching personal trainers and doing health fairs for years. It was a natural fit to speak about health, wellness and weight loss.  I started speaking more when my first book came out, Fit 2 Love, on the need for more positive, loving energy in our self care and to move away from shaming ourselves and others.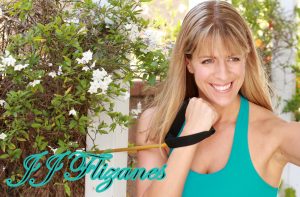 Tell us about The Fit 2 Love podcast?  Who are you reaching?  What are your primary messages?
The Fit 2 Love Podcast was a 6 day a week show that covered exercise, cooking, wellness, psychology, relationships and spirituality.  The show has branched off into 6 different shows with a different brand so I could more effectively reach the right audience for each subject matter. The Fit 2 Love Podcast attracts those who understand that success, self care and relationships are all connected.
What was the catalyst for your book: The Invisible Fitness Formula?  Who are you reaching with this book?  What are your primary messages?
Every year I hear women complain that exercise doesn't work or they don't think they will ever  be able to lose weight.  The Invisible Fitness Formula is 20 years of personal training successes boiled down to 5 steps.  If everyone followed each of the step, they would have success or at least understand what has been stopping them and choose actions or support to get to the other side of it
Tell us about a typical day in your life from sunrise to sunset.
Many days start out with one on one clients in the morning, sometime podcast interviews and editing, then my own exercise and self care which include acupuncture, chiropractic, massage, therapy, meditation, cooking and dancing