Meet Salonpas Warrior, Carolyn McGuire, who is a personal trainer, triathlete, and nutritionist with a history of beautiful drama that brought her to this healthy and happy place in her life.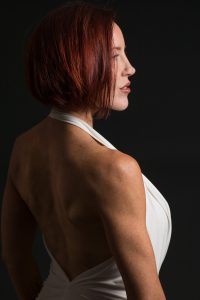 What was your catalyst to become a personal trainer and nutritionist?
When I was in school to become an exotic animal trainer, I got up to 193 lbs. I promised myself that when I graduated, I would  lose the weight and find myself. That is exactly what I did. Literally, the day I graduated in 2004, I took a spin class for the first time. I immediately fell in love with spinning, and within one year became a spin instructor.
My nutrition was a bit slower to start, to be honest. I suffered with bulimia since I was 16 years old, and when the weight wouldn't come off with exercise, my eating disorder kicked back up. This is when I got serious about healing my body from the inside out. I went through various nutrition courses, while in weekly Over Eater Anonymous meetings and therapy…and through the years, I have kept growing and learning.
Who is a typical client for you?
A typical client for me is a 35-45 year old woman that is trying to juggle motherhood and keeping fit, or losing weight while maintaining muscle. My clients also come to me because my training/coaching is very nutrition based. I make meal plans fo them, help them shop, hold them accountable, and give them daily guidance.
Are you still also an animal trainer?  Why did your weight go up when you first became an animal trainer?
The school I went to was very intense. It was literally 26 months straight, 12 hours a day, 7 days a week. We had no sleep, & ate McDonalds every day.  Also, I don't have the genes to stay thin. The body I have today is one of hard work and consistency!
How often should most people work out each week and what types of work-outs do you recommend?
I believe people's workout choice depends on what their aesthetic and health goals are. Are they trying to get killer strong and put major mass on? Then eat Paleo and go do Cross-fit! Do they want to lose body fat, and get tight and sculpted? Then do weight-lifting workouts, with a clean diet full of healthy fats and protein. As far as how often..sadly, that too depends on certain variables. How much do they move each day? What is they job? Do they burn a lot or a little each day? THIS is why i'm a fitness coach. Because we all have our own goals, and lifestyles…and its my job to give each person a blueprint for success.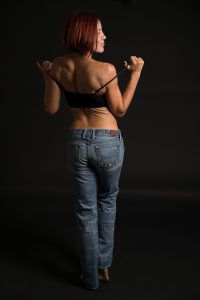 Is there a perfect diet?  
Absolutely not. We are not robots and so there is no cookie cutter diet that works for everyone. There are helpful guidelines though. Macro-nutrient ratios. Calorie deficits. Food sensitivities. Those kinds of things are things, we should look at with each person.
What's the best way to lose weight and build strength?
If by "weight," you mean body fat then OK. With the disclaimer that we are all different, generally the best recipe is:
– Cut out sugar, simple carbs, grain, dairy, lectins, and alcohol.
– Keep a small daily calorie deficit.
– Keep your daily food intake macronutrient balanced. Eg 40% Fats, 40% Protein, and 20% Carbs.
Please describe a typical day in your life – from upon awakening to when you go to sleep.
Wake – 4:45am
Teach at Novo Body in Encino- from 6 am to 7 am
Private Training clients in Toluca Lake – 7:30 am – 12:00 pm
Train myself- 12:30 – 1:30 pm
Work on my business development – 2:00 – 3:30 pm
Clean my house and walk my dog – 3:30-4:30 pm
Pick up my 4 year old from preschool and become mom – 5pm – 8pm pm
Make new playlists and routines for my classes and clients – 8 – 8:30 pm
Bedtime – 8:30 pm
** Literally – EVERY. SINGLE. DAY. 🙂