What is the role of vegetation, fresh air and socialization in helping senior citizens live a healthier, more vigorous life?  Meet Kimberly Pero, Regional Vice President for the South Florida Region for Greystone Healthcare Management, who believes that these are critical elements in ensuring seniors live a healthier and longer life.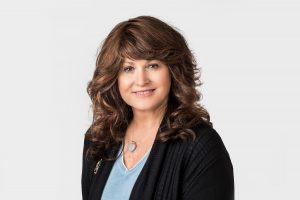 Pero is overseeing the launch of the Kendall Lakes Health and Rehabilitation Center which will consist of 150 beds in 64 private transitional suites and 44 residential suites occupying more than 96,000 square feet.  The lush tropical courtyard will feature an occupational therapy mobility garden, with tranquil water structures and foliage that will create a unique setting allowing patients and residents to benefit from healthcare resort-style amenities.  Salonpas® sat down with Kimberly Pero to learn more about how she is reinvigorating this sector:
What innovations do you bring to the senior sector at Kendall Lakes Health & Rehab Center?
We pride ourselves on our strong presence and capability to provide exceptional outcomes throughout every cycle of the transition process. We are able to do this as a result of our shared IT platforms which allows us to provide a high level of communication as it relates to transitional care to and from the hospital and to and from the community.  Additionally, we have a unique offering of educational programs conducted by thought leaders within the industry, which is open to not only our residents and families, but to the community and our health partners. These offerings allow us to encourage and support a healthy living lifestyle for all.
What unique concerns/ issues do seniors have?
We find that our senior's priority is staying independent for as long as they can, as they do not want to be a burden to their loved ones and family.
Financial concerns are another issue for our seniors, as many will outlive their savings over time and who will care for them causes much distress.  We are able to ease these concerns and offer peace of mind through our specialized financial programs.
How important is physical exercise to your clients?
Physical exercise should be at the forefront of our client's minds, as it allows for their longevity and is a major contributing factor, ensuring that they remain physically independent and cognitively intact, allowing them to make their own choices and decisions.
How do you get the seniors to engage socially with each other?
We offer a variety of customized amenities, which are provided throughout our health resort. For example, for those patients who enjoy the serenity and peacefulness of the outdoors, they can select one of our two palatial courtyards.
For the food enthusiasts, we offer customized and tailor-made food selections, as we boast multiple bistros throughout the facility, a salad bar and omelet station to address our resident's food requests. We cannot forget to mention our fabulous full-service beauty salon where our trend setting resident's can socialize as they get their hair and nails done. For the movie aficionado, we offer popcorn and a movie in our in house cinema. We also recognize and encourage the socialization of our seniors as we always celebrate and acknowledge every holiday and life event.
Describe a typical day for you- upon awakening and until you go to sleep.
At the start of my day, I find that my wellness begins with an early morning walk where I meditate and remember those who are near and dear to me. I have also found that a contributing factor to my overall wellness has been due to my active lifestyle.
Throughout the course of my day, I have many interactions with our employees and resident's, as they share stories with me and allow me the opportunity to help them to become a wellness warrior, as health and wellness is my passion.