Meet Salonpas Wellness Warrior, Rachel Weingarten, the Evolved Foodie, a fun resource for those already committed to finding better food alternatives.  Salonpas sat down with Rachel to learn more about her nutritional philosophy: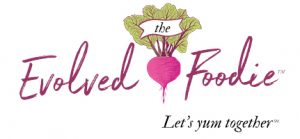 What was your inspiration for starting the Evolved Foodie?
I have had a lifelong quest to find the foods that nourish me without affecting my body negatively. Like many people I live with various medical conditions and everyday little 'nudgy' sensitivities, and I have spent years trying every diet or food combination and permutation trying to find a way to make peace with myself. I finally realized that trying to eat like everyone else just didn't work for me. I've always loved to cook and bake (at one point in my life I started and ultimately sold one of the first low-fat mini muffin bakeries. I'd say the first, but you never know if someone in Madagascar had one too 🙂 I just kept working through recipes that had fewer preservatives or ingredients that had been processed so heavily that the nutritional value was gone, or that eating it might make my body protest in a way that hurt.
Who is your audience?
I'm ever fascinated to discover some of my readers. I thought it would be a very specific urban, loves to cook type of woman. I was wrong. It's a mix of men and women, beginner cooks and very experienced home cooks looking for recipes that will interest them and make their families happy. I've heard from single dads who want to cook something a bit better for their kids, and lifelong vegetarians hoping to find new ways to cook their same old foods. I was initially going to keep it vegetarian, but have found that people kept asking me for some meat or chicken recipes, so I do include a few. I'm mostly vegetarian and vegan when possible.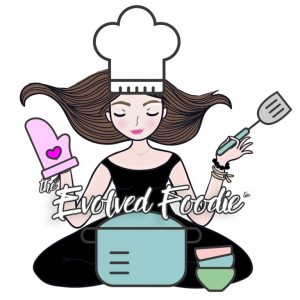 What are some of the 'fads' you followed in the food world prior to being evolved?
If it's out there, I've tried it. From Weight Watchers to exclusively protein shakes to prepared meals to aggressive keto to…yeah. I've tried it and ultimately rejected it. I worked with a nutritionist for about a year and a half and her plan was so rigid that chocolate was never an option. I finally decided her plan wasn't for me- and I probably ate only chocolate for the week that followed.
Are you a full-time blogger or do you have another vocation?
Oh, goodness. I'm anything but a full-time blogger! I started The Evolved Foodie for myself for various reasons. I always create new recipes and my family begs me to keep track of them, and I rarely did. Friends always asked me for recipes and I'd happily share, but this allowed me to create another level of creativity and fun for myself. So to answer your questions, I'm a marketing and brand strategist and content creator. I'm also a writer and author and lecturer. That's probably the reason my blog isn't quite as robust yet as I hope it will be! It's a labor of love.
I'm the author of 3 award-winning non fiction books: Hello Gorgeous! Beauty Products in America '40s-'60s, Career and Corporate Cool and my most recent Ancient Prayer: Channeling Your Faith 365 Days of the Year. I'm also a beauty historian and  former celebrity makeup artist.
What do subscribers to The Evolved Foodie receive?
Because I'm not a full-time blogger, I've been remiss in updating my newsletter. That will change in 2019 when I go back to a weekly format with additional special editions. So far they've received weekly news blasts with interesting and highly curated news from the food and food culture world they're unlikely to read anyplace else. I include my own take on trends and favored resources. I also sometimes include exclusive recipes or offers from my partners and loads of giveaways.
How come you decided not to include calorie counts with your recipes? 
It was a very calculated decision. I feel that so many of us have been oppressed by conflicting messaging to look perfect and also to clean our plates. Being an Evolved Foodie means understanding that food can give you pleasure and nurture and nourish you, and that if calories matter most to you, you're welcome to take and extra step and use a calorie calculator on your own. Food matters, and eating wisely is a lesson that took a long time for me to learn.
What are your goals for The Evolved Foodie?
The sharing part of it is a dream. I initially chose not to have comments, because it was really me putting myself and my choices out there, but not necessarily trying to be the typical food blogger. I still have no intention of creating what feels like an artificial community based on bots and fake followers which so many blogs are these days. I hope to keep attracting a high quality level of reader that engages and shares. It's a dream to me to hear from people who learn something new, or try a recipe their family now considers a favorite. I hope to create a more robust newsletter and also more opportunities for my readers. I love sharing the love and sharing fun things. I want to do more of that. I just want to do more of it on a regular basis! And someday I'll probably finally write a cookbook. I do something I call "Fresstivals" which combine the Yiddish/German word for devour and festivals. When I entertain on any given holiday I create meal mashups that combine ritual, culture and delicious foods. I hope to start hosting Evolved Foodie "Fresstivals" for people who might want to connect in real life. I also want to create a few branded products and partnerships. In my day job I'm constantly connecting brands and products and people. The Evolved Foodie started out on a whim, but I think it's time for me to start paying attention to its growing popularity and give it a bit more room to grow!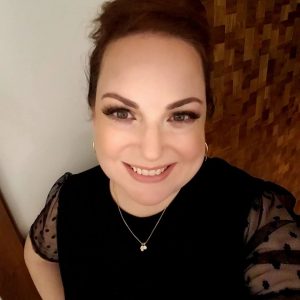 Describe a day in your life – from when you wake up to when you retire.
Every single day is different. Whenever I wake up I think about how lucky I am to be here. I stretch a bit and then phone my mom and loved ones to check in. I might go to a yoga class or go for a long walk. Then I try to plan my day in my head. It might include interviewing people or thinking up or testing new recipes. I might pitch new business or answer way too many emails. I might attend various industry events, or even teach a class (I am a sometimes professor or guest lecturer and teach on the graduate or undergrad level). I travel a fair bit, so I might be exploring a new place or planning a trip or on-site with a client. I'm very crafty, so at some point at the end of the day or if I need to be immersed in something completely different, I might be  crocheting or sewing or painting or making jewelry. And I might pop into a specialty market or farmer's market to check out new or seasonal ingredients. I write. All day long. I write articles and pitches and proposals and work on my various future books. I do copy-writing for cosmetics or food or fashion companies among others. And I blog, but not as much as I'd like to. I check in with friends throughout the day. I check social media and sometimes wish I hadn't. And then at some point I'll cook or bake or chop or make something delicious and share it with my fella and family or decide that it's time to share it on The Evolved Foodie.