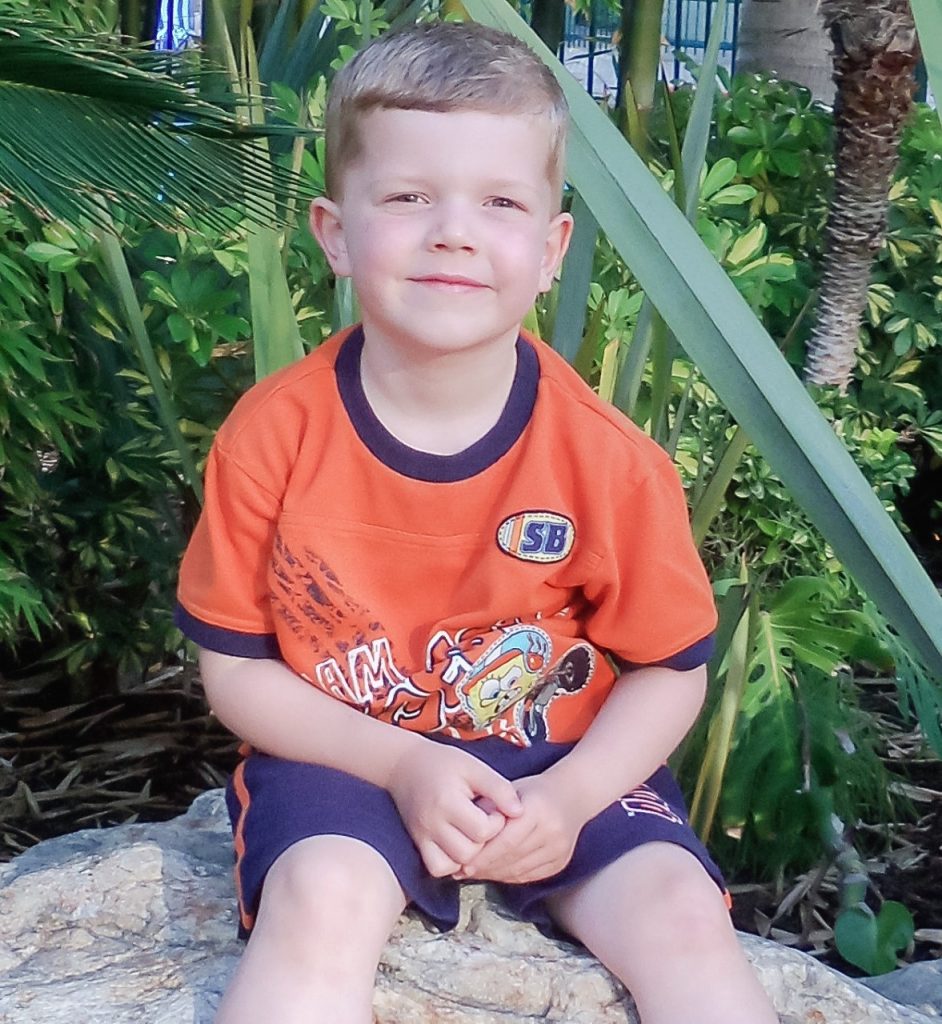 In October 2009, Serese Marotta lost her five-year old son to influenza. Once she got over her grief, she joined Families Fighting Flu, an advocacy organization dedicated to protecting the lives of children and families by raising awareness about the seriousness of flu and the importance of annual flu vaccination. FFF members knows the devastation of the flu first-hand as their members include families whose children have suffered serious medical complication or died from influenza. Together they share their grief but also collectively take action to help others avoid the devastation they had to go through.
Serese is the Chief Operating Officer of Families Fighting Flu, dedicating her life to educating others on the seriousness of the flu. Through her work at FFF, she makes it her mission to reach as many people as possible on how to reduce the risk of this unpredictable, potentially deadly but preventable disease. Salonpas sat down with Serese Marotta to learn more about her mission to build awareness about the critical importance of flu immunization:
We are so sorry for your loss of Joseph from complications of the flu. How did you move on from such a profound loss?
Before Joseph passed away from flu, I had no idea how many people, including healthy children and adults, lost their lives to flu every year in the U.S. Shortly after Joseph's passing, I knew that I had to help educate others about the seriousness of flu and the critical importance of annual flu vaccination for everyone six months and older. I wanted to help prevent a tragedy like mine from happening to other families. That's why I became involved with Families Fighting Flu about six months after Joseph passed away. This organization provided me with a platform to help honor Joseph's legacy and educate others about the dangers of flu.
Do you think the majority of people, and parents, don't realize how serious the flu can be?
Unfortunately, yes, I don't think the majority of people, including many parents, realize the dangers of flu. I will admit that I didn't realize how dangerous flu was before Joseph passed away. It's heartbreaking every year when I hear about how many children, adults, and seniors lose their lives to flu. Last flu season, there were approximately 80,000 flu-related deaths, including 186 children. Approximately 100 children lose their lives to flu every year in the U.S., many of whom are otherwise healthy and approximately 80% of them did not receive an annual flu vaccine.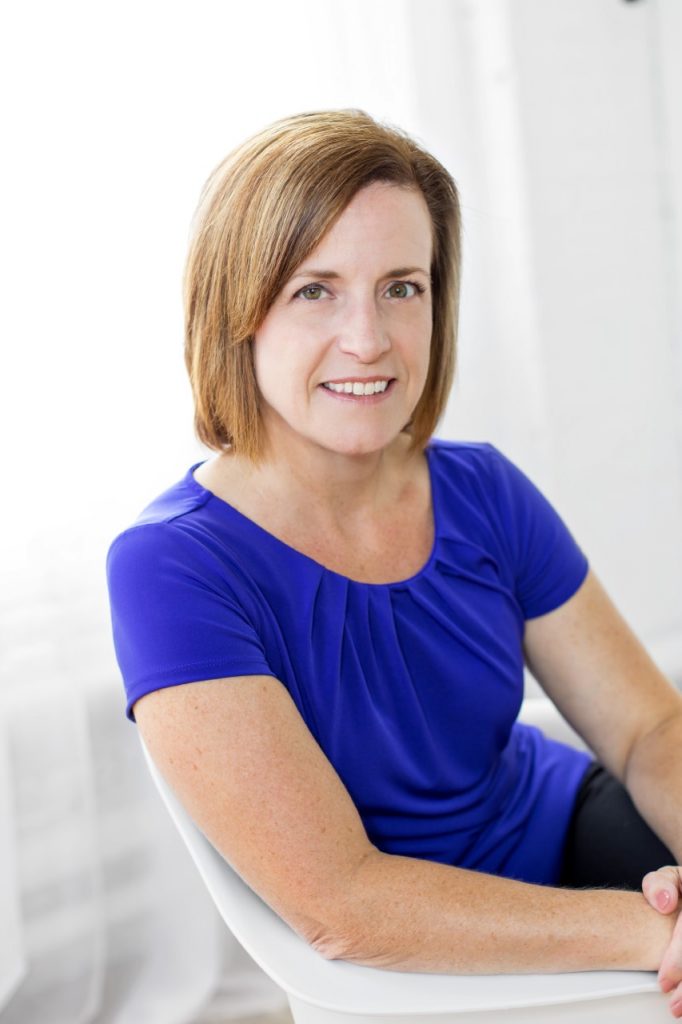 How can someone get a new flu vaccine if it is not yet available in their area? What lengths should people go to?
Across the U.S., flu vaccines generally become available to the public in late summer or early fall. The Centers for Disease Control and Prevention (CDC) recommend that everyone receive an annual flu vaccine by the end of October. Getting vaccinated later, however, can still be beneficial and vaccination should continue to be offered throughout flu season, even into January or later. Flu vaccines are available in many places, such as doctors' offices, pharmacies, and health clinics, making it more accessible to as many as possible. We can never predict exactly when the flu will circulate or how severe a flu season may be so it's always best to be proactive. The best preventative tool we have against the flu is annual vaccination. And since it takes your body approximately two weeks to build up immunity following vaccination, it is best to get vaccinated before flu starts circulating in your community. But we also recommend that in addition to annual flu vaccination, people practice healthy habits such as washing your hands frequently, coughing or sneezing into your elbow rather than your hands, staying home if you're sick to avoid exposing others, and seeking medical attention if necessary.
Who is at greatest risk for complications to the flu?
We are all at risk from flu because the flu does not discriminate. Even healthy adults and children may suffer serious flu-related complications, including hospitalization and even death. However, there are certain individuals who have a higher risk of flu complications. They include young children, seniors, pregnant women, infants younger than 6 months who cannot receive an annual flu vaccine, and immunocompromised individuals (E.g., those people going through cancer treatment, people with co-morbid conditions such as asthma, heart disease, and diabetes). Getting an annual flu vaccine not only helps protect you as an individual, but it also helps protect people around you. This concept is called community immunity and it works by helping to reduce the spread of disease (i.e., the more people that are vaccinated, the less the disease can spread).
What the primary symptoms of the flu and what symptoms merit seeking medical treatment?
Flu is a complex illness in that it can cause various symptoms and secondary complications. Common flu symptoms can include fever, headache, fatigue, muscle aches, dry cough, sore throat, and a runny or stuffy nose. Children may also experience nausea, vomiting, and/or diarrhea. Symptom onset is generally sudden with flu. Because flu symptoms can quickly become serious or even life-threatening, it's important to know the warning signs, such as difficulty breathing, chest pain, severe muscle pain, dehydration, and high and/or prolonged fever. As a parent, I always recommend that if you feel something is "off" with your child or yourself, seek medical attention immediately and be persistent. There are antiviral medications that can be used to help treat flu symptoms in adults and children, but they are most effective if given within 48 hours of the onset of illness.
How serious is the flu for children?
Flu can be very serious in children. Approximately 100 children die from the flu every year in the U.S., many of whom are otherwise healthy. Approximately 80% of the children who die from the flu are not vaccinated. That's why it's critically important that children receive an annual flu vaccine every year. I equate flu vaccination to using a seatbelt. As parents, we wouldn't allow our children to ride in a car without a seatbelt because we want them to be safe. The same should be true for flu. Flu vaccines save lives and as parents we should be doing everything we can to help protect our children and our families.
Should anyone not get vaccinated for the flu?
According to the CDC, everyone six months and older should receive an annual flu vaccine with rare exception. These rare exceptions include infants younger than six months of age and individuals who may have contraindications such as a severe, life-threatening allergy to a vaccine ingredient. If you do have questions or concerns about flu vaccination, I recommend having a conversation with your trusted healthcare professional who is familiar with your health history and conditions.
What can the country do to ensure that every new flu vaccine is readily available?
The reason we need to get a new flu vaccine every year is that flu viruses are constantly changing. The World Health Organization, CDC, and the U.S. Food and Drug Administration (FDA) review year-round, global surveillance data on circulating flu strains and work together to determine which flu strains go into the flu vaccine every year. As consumers in the general public, we do not necessarily have control over the flu vaccine supply. Government agencies and flu vaccine manufacturers work together to make sure that an adequate supply of flu vaccines is distributed across the U.S. However, as individuals, it is our responsibility to get an annual flu vaccine every year to help protect ourselves, our families, and our communities.
Describe a typical day in your life; from when you wake up to when you retire in the evening.
There is no typical day when you're running a national non-profit organization, especially one that deals with a complex disease such as flu! I am responsible for running the day-to-day operations of the organization. Communication is really important to our organization as we strive to be an unbiased resource on flu for the general public as well as healthcare professionals. The Families Fighting Flu organization consists of many families just like mine who have been personally affected by flu and now we want to educate others about the seriousness of flu and the importance of annual flu vaccination in hopes that we can help prevent other families from experiencing a similar tragedy. On a daily basis, I may interact with families that have personally affected by flu, partners and stakeholders who are also involved in education and advocacy work, and domestic and international industry partners who are doing flu-related research. Our organization works really hard to amplify and elevate key flu-related messages to various target audiences in an effort to help raise annual flu vaccination rates. We know flu vaccines save lives, yet annual flu vaccination rates are still well below where they need to be. And that is why I work tirelessly to create, manage, and execute our awareness campaigns and educational programs so that our key messages and educational materials and resources can reach as many people as possible . I consider myself to be a flu warrior and my goal is to make sure that every man, woman, and child receives an annual flu vaccine. Until that happens, we will always have more work to do. To learn more about flu and the Families Fighting Flu organization, please visit: www.familiesfightingflu.org.