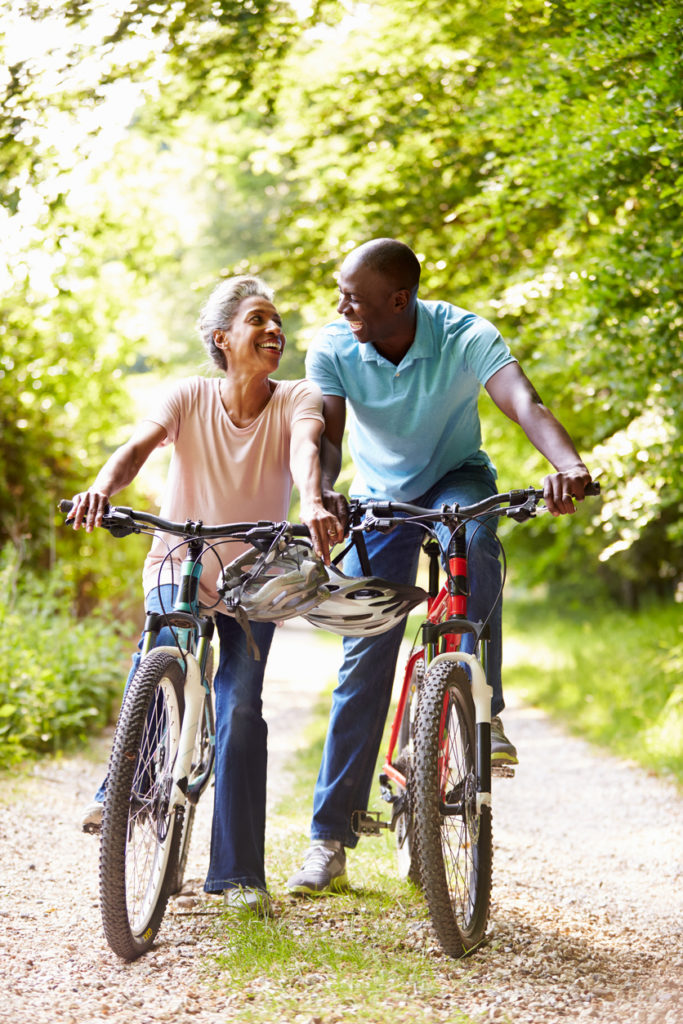 The summer can be an ideal time to start up a new exercise program or simply maintain one. Exercising outdoors allows you to enjoy the warmer weather while still getting your work-out. Before you head to the park or walkway, make sure you are wearing loose, light colored athletic clothing. Don't forget to apply sunscreen before going outside. Stay hydrated while exercising. If at all possible, select shaded pathways or trails to keep you out of direct sunlight.
What are some fun outdoor exercises to get you moving?
Team Sports – Softball, volleyball, soccer or basketball fan?  See if there is a local league or pick-up team that you can join.  Mixing it up with your neighbors on a team sport you love is a great way to gain fitness and new friends.
Walking – Brisk walking for 30 minutes a day, for most days of the week, meets the national guidelines for recommended exercise.
Jogging – Jogging improves your stamina and if you're trying to lose weight, it can burn calories more quickly than walking. However, running can put more stress on the joints — the knees, ankles, and hips. The key is to start slowly. The general rule is to increase your time or distance by no more than 10% each week.
Cycling – Bicycling is a great cardiovascular exercise, that also allows you to explore your community by cycling to different neighborhoods or parks, bike paths, and trails.
Wear a helmet and ensure that the bike is fitted properly to your body or you risk putting too much stress on your back or knees.
Always be sure to check in with your doctor before starting a new exercise program.