Over 50 million Americans have some form of arthritic disease with 1.5 million adults diagnosed with rheumatoid arthritis. How can arthritis sufferers, including rheumatoid arthritis patients, reduce their pain and live healthier lives? The Mayo Clinic defines arthritis as "inflammation of one or more of your joints. The main symptoms of arthritis are joint pain and stiffness."
Common types of arthritis include osteoarthritis, which occurs when the protective cartilage on the ends of your bones wears down, and rheumatoid arthritis, a chronic progressive disease causing inflammation in the joints which can result in painful deformity and immobility, especially in the fingers, wrists, feet, and ankles. Whatever type of arthritis you have, you know the debilitating effects it can have on your daily life. While there is no known cure, the goal of treatment is to reduce pain, improve function and prevent further joint damage.
Don't Wait to Seek Medical Advice – "If you have symptoms such as stiffness, joint swelling, pain or fatigue, it is important not to wait to seek medical treatment," says Dr. Nathan Wei, a board-certified rheumatologist with more than 30 years of practice and clinical research experience who practices at the Arthritis Treatment Center, based in Frederick, Maryland, which focuses on the latest therapies for rheumatoid arthritis and osteoarthritis. "With diseases like rheumatoid arthritis, there is a narrow window of opportunity in which joint destruction and damage to internal organs can be prevented."
Get Educated – There are many places to turn to get educated on arthritis. Some great sources are the Arthritis Foundation® which helps people access optimal care for arthritis and the National Institute of Arthritis and Musculoskeletal and Skin Diseases, which supports research into the causes, treatment, and prevention of arthritis.
Ask Questions – "Do your homework when selecting a physician," advises Dr. Wei. "A good physician will want to know what's on your mind and what your hopes and dreams are so that a proper treatment plan can be established."
Get a Comprehensive Work-Up – "A correct diagnosis is important because there are over one hundred types of arthritis and each is treated differently," says Dr. Wei. "Too often, nowadays, insurance companies try to restrict the tests and medicines they allow. Don't let this happen. Fight it."
Maintain Balance – "It is important to maintain a proper balance among rest, exercise, medicine and diet," says Dr. Wei.  "Remaining active, maintaining a healthy weight, eating healthily and looking after your joints through carefully balancing exercise with rest are important."
Take Medications as Prescribed – "Tell your doctor about all supplements and complementary therapies you are trying," says Dr. Wei. "Interactions with prescription medicine can occur. Ask if there are any natural remedies you can take that may be safer than conventional medicines. Take your medicines as prescribed and be properly monitored. Never take another person's medicine as what works for one person may be toxic to another."
"Drinking sufficient water (i.e., one-half of body weight/lbs. in ounces of water daily is important," says Carolyn Dean, MD, ND, Medical Advisory Board Member – Nutritional Magnesium Association.  In terms of supplements, Dean recommends "magnesium citrate powder mixed with water that is sipped throughout the day."  Dean says that "magnesium is a natural detoxifier which helps calcium absorption and keeps calcium from depositing into soft tissue where it can cause some forms of arthritis."  Dean also recommends reviewing with your physician the addition of "zinc selenium, copper, manganese, molybdenum and fermented cod liver oil for its Vitamin D and Vitamin A."
Exercise – "Exercise is crucial for people with arthritis," reports the Mayo Clinic. "It increases strength and flexibility, reduces joint pain, and helps combat fatigue." Talk to your doctor or physical therapist about what type of exercise is recommended which generally will include range of motion style exercises, aerobic and strengthening exercises. "Circulation and muscle tone are very important but the exercise has to be gentle and modified to not create more pain," says Dr. Dean.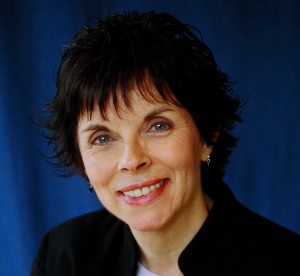 "By keeping the body healthy, you can slow down the process of arthritis," says Dr. Samantha Traylor, head chiropractor with SpineCARE Therapy.  "You want to perform exercises that help stimulate and improve the core and gluteal muscles which are the foundation muscles that support the rest of the body.  To do this, you will need to perform correct and non-harmful exercises like planks, push-ups, lunges, bridges, etc."
Massage Matters – "Massage therapy is an effective part of pain relief and management for arthritis sufferers as it can help reduce inflammation and swelling and soothe stiff, sore muscle which ultimately relieves pain," said Stephanie Smith, Licensed Massage Therapist at the Viana Hotel & Spa. "Today more and more pain specialists are incorporating massage therapy into their pain management programs."
Think Topical – As an alternative to or an addition to oral medicine, many arthritis sufferers benefit from topical gels, creams and patches to ease their sore and stiff joints. The Salonpas® Pain Relief Patch LARGE was the first FDA-approved OTC pain relieving patch for the temporary relief of mild to moderate muscle and joint aches and pains associated with arthritis as well as sprains, strains and simple backache.
For more information on living a healthy lifestyle, please "like" Salonpas on Facebook and follow us on Twitter !