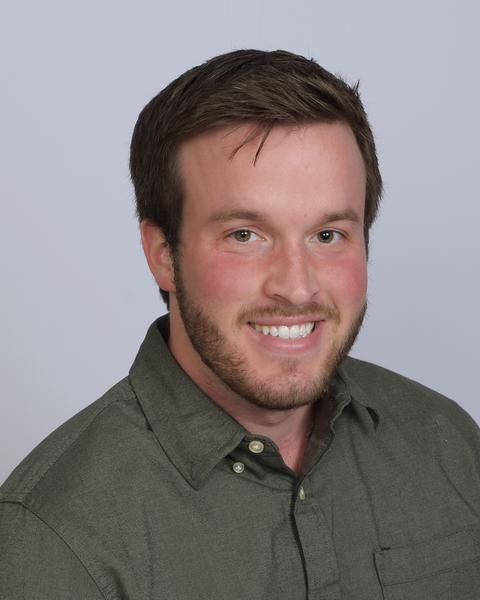 Daniel Campbell is the Founder and President of ReneGait, a company that designs and builds groundbreaking tools aimed at transforming the health, spirit and future of spinal cord injury patients, stroke victims, and all those suffering from severe neurological impairment such as cerebral palsy, traumatic brain injury, and other temporary or lifelong motor neuron disease.
In 2012, Daniel suffered a complete C6-C7 spinal cord injury and was paralyzed from the chest down. Daniel found rehabilitation success in activity-based therapy but, after moving, was not able to train properly, and he regressed. That's when he began designing what would become the Spartan, a simple tool that aids physical therapist, and participant, in gait-training.
Daniel has used his challenges and rehab experiences to craft the ideal mechanism to facilitate recovery. His mission is to seed a future for the neurologically-impaired to live healthier lives via the industry standardization of activity-based therapy. Salonpas sat down with Daniel to learn more:
How long did it take you to create and bring to market the Spartan?
I built the very first version of the Spartan at the end of 2015, and had the commercial product built earlier this year. Progress along this path was not always consistent – I was going to ASU for engineering at the same time, and there were periods when I didn't have time or money to advance the project at a quick pace. I built the Spartan for myself, to help with my own therapy. So, after building the first prototype, it took several months for me to realize there was potential for the device to help others. Once that happened, I began asking my professors how to take an idea and a very rough prototype, and develop it into a commercially viable product. This learning experience took several more months, at the end of which I began fundraising. I fund-raised through ASU's entrepreneurship program for a while, before attracting private interest. With money coming in I was able to ramp up development. I tested prototypes in clinics and made improvements for roughly 2.5 years, before deciding the device was good enough to hit the market.
How important is activity based therapy to improved mobility for SCI, stroke and other neurological issues?
The body of research thus far suggests that ABT could profoundly improve outcomes for people recovering from many neurological traumas or diseases. Furthermore, when you factor in expert observations and opinions from DPTs and NCSs who have worked in this space for decades, they add support for ABT. This said, the total body of research is still young, and treatment protocols and outcomes within ABT are in need of standardization so the data can be consolidated to confirm the findings.
Before your accident, do you ever plan on becoming an entrepreneur?
No, I did not. Nor did I after my injury, either. It wasn't until I built the Spartan that I wanted to become an entrepreneur. At that point it felt wrong to keep the tool all to myself.
What are your goals for ReneGait in the coming years?
Sell the Spartan, develop a pediatric version of it, and then continue solving problems within neuro rehab and/or daily living for people with disabilities.
Please describe a typical day for you; from when you wake up to when you go to sleep.
I have to fill many roles within ReneGait – my schedule is very diverse. One day I might be cutting open boxes to evaluate inventory, the next is a clinic visit to demo the Spartan, the next I'm editing "how-to" videos for the website, and on and on. I imagine my schedule will settle into a routine in the coming months, but that hasn't happened yet.
In terms of workflow – I typically wake up early (around 5) and make coffee. I need about 30 minutes before my brain wakes up enough to start working, I usually spend this time with my dogs or watching an interesting YouTube video (but not so interesting that it steals my attention for long!). Then I'll jump straight into whatever main thing I'm working on. At these hours I am unlikely to be distracted and get a good 3-4 hours of 'deep work' done. At some point I get hungry, this is when I'll eat and get ready for the day. Answer emails after this, then get back to the main project until I am spent at the end of the day.