Dana Beck, CEO of Drink Nutrient, a functional beverage company, transformed from someone who constantly resorted to painkillers, to focusing on nutrition and hydration.
She grew up with chronic back pain, which lead to a major back surgery at a young age in an attempt to alleviate her discomfort. Doctors told her she would need more surgery, and more painkillers. Angry at her body for not "working for her," and at others for not being able to help, she tried anything she could to alleviate the pain. This became constant suffering through the activities she loved most.
"It's not some magical formula — you have to work on it every day and listen to your body. You have to find that balance in your life — you shouldn't have to choose between your career or your lifestyle or your friends and family," said Dana.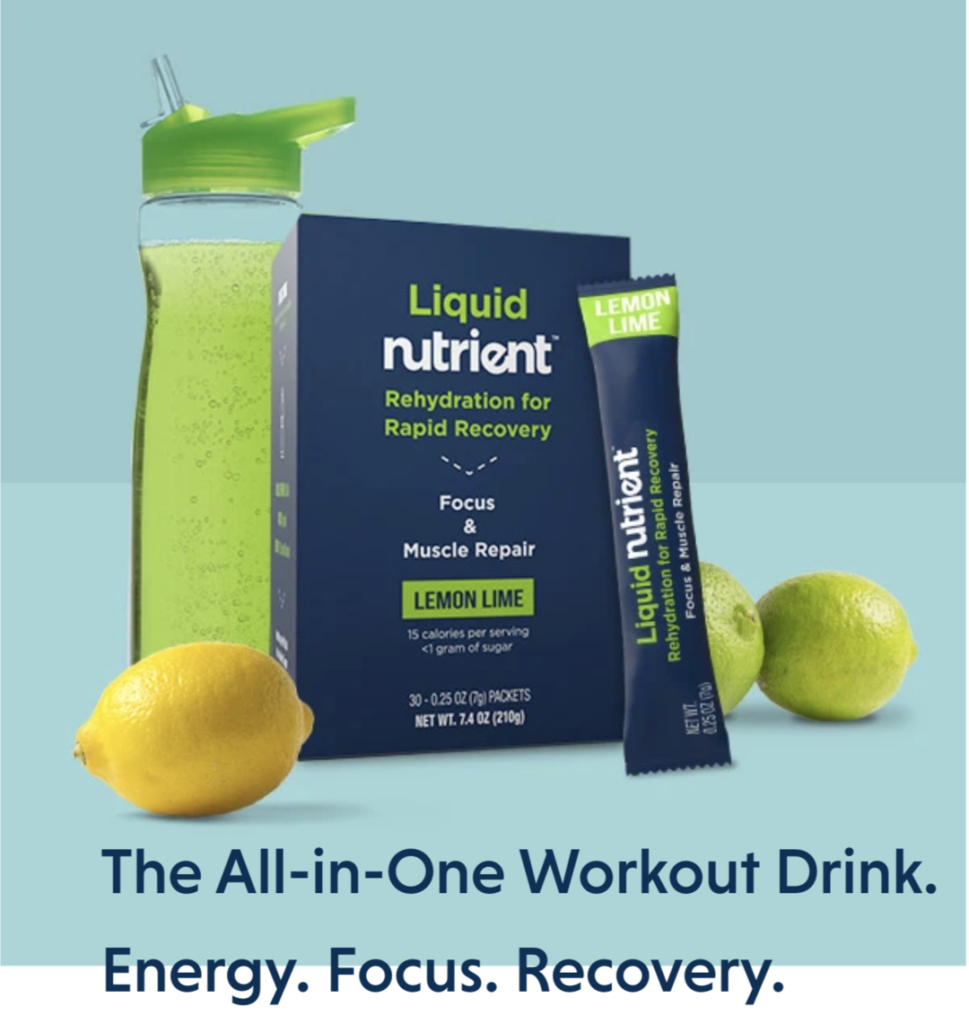 When an opportunity at Drink Nutrient arose, she jumped at it. "I knew I wanted to get out of the intense city and move closer to where my family and I grew up, near the water and mountains," said Dana. After moving closer to family, she saw them more in a month than in the past three years.
"When you start to care about your body and the way you treat it — you begin to find other like-minded people. It may have taken some time, but through trials and tribulations, I finally found my community," said Dana.
At Drink Nutrient, Dana and the entire team are on a mission to bring truth, transparency, and science to the consumer so they can make their own nutritional choices. They believe everyone should know what is in their food and drinks, how they are made, and where the ingredients come from. For so long, all of that information has been hidden or covered by fancy words.
"I don't believe in telling people how to live their lives, but everyone should have access to the information they need to make an informed decision for themselves," said Dana. People deserve the real science, and as consumers, they deserve the freedom to choose what they put into their body.
Dana is pioneering this change by ensuring Drink Nutrient is fully open about everything it does and every ingredient it uses. "So many people are dehydrated and undernourished, and because of that, are getting sick and feeling bad. If everyone in the world stayed hydrated and got their daily essential nutrients, the effects would be instant, and the world as a whole would be better. Staying hydrated and nourished can help improve mood, mental cognition, and overall health and energy levels. People would live longer and be happier." Salonpas sat down with Dana to learn more about her "Wellness Warrior" ways:
What was the catalyst for you to create the Drink Nutrient brand?
I wanted a drink that could do everything I needed. I spent so much time not understanding the nutrition required to fuel my body, and watched others struggle with this too. I felt like I had tried every health supplement and alternative out there, to no avail. I didn't know what to take or when, and I was sick and tired of feeling sick and tired.
Getting the nutrients you need to feel your best while cutting out unnecessary and harmful ingredients shouldn't be hard, but in the current marketplace it is. It felt as if I wanted too much from one drink: to get my vitamins, for it to be rid of bad ingredients, and taste good. Not one drink out there hit all three of these requirements on the head.
Some drinks were chock full of good vitamins and offered some level of hydration, but tasted awful. Other drinks tasted amazing, but their nutritional value was overshadowed by the amount of excess sugar and artificial flavorings. I wanted to combine the best of both worlds—a simple and effective way to get your vitamins that also tasted great.
And, after lots of research and testing different products, I decided to create my own. I made sure we were intentional about what we added (and what we didn't) when we crafted our three drinks. We started with the 13 essentials and went from there. I didn't want to just scratch the surface, I wanted an all-inclusive drink that offered everything a functional drink should. Simply stated, I wanted to make drinks that could be taken on-the-go and that were good for you.
Is there a benefit to drinking vitamins versus taking them in pill/tablet form?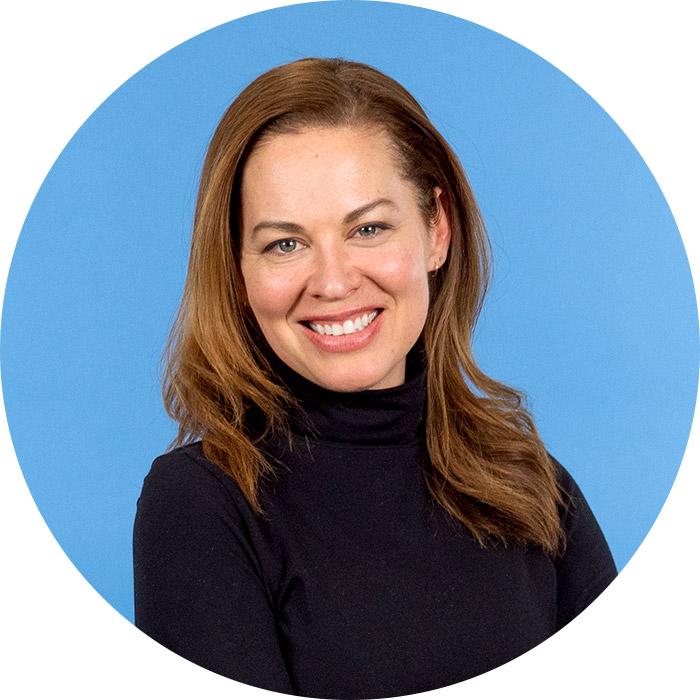 Yes, on average, half of Americans take vitamins or supplements regularly. Of those, 20 percent forget to take their pills or multivitamins on a daily basis. And 40 percent of the overall population has a hard time swallowing pills.
Vitamins and pills won't work if you don't take them. Getting your daily essentials should be simple and effortless. When your senses are engaged, like when you smell citrus or taste the tartness of Liquid Nutrient, your body starts the process of priming, which helps your body prepare to absorb nutrients in the most effective way.
When you drink your vitamins, your body has maximum absorption, which means you get your nutrients faster than someone swallowing their pills.
What was your life like before starting Drink Nutrient? Tell us about your life as a book agent in NYC.
Years ago, I was living in bustling Manhattan and working in publishing. I was trying to balance everything and be the best me I could be, but I was having a hard time. I might have looked like the pinnacle of health on the outside, but on the inside, I wasn't feeling well. I had raging headaches, I was exhausted all the time, and most of all, I wasn't happy.
Whether it was the latest supplement, workout, or new diet trend, if it was advertised as "healthy," I would try it, no questions asked. I thought the healthier, the better. But I still wasn't feeling good.
I finally went to the doctor, and they told me that my liver and kidney levels were dangerously unhealthy. It was a serious wake up call, and I can still remember the overwhelming dread that filled me that day. It was at that moment that I decided to strip everything down and get back to the basics, so I could listen and understand what my body really needed. Your body is designed to perform and recover as long as it gets the essential nutrients it needs.
I started making gradual lifestyle changes in an effort to drown out the noise and truly focus on hearing what my body was trying to tell me. I stopped going out and drinking every single night, put down my third espresso of the day, made sure I spent time with my loved ones, and focused on getting more sleep. There isn't a magical formula — I have to work on it every day and listen to my body.
Is there a typical Drink Nutrient customer – any targeted demographic?
Our functional drinks are made for the person on-the-go that wants to give their body what it needs. Drink Nutrient is for those who don't have time to read every nutrition label and research to find out what aluminium silicate is, or put twenty different supplement powders into their morning shake in order to get all of their essentials.
Whether you need a great hydration drink after starting the training regime for your next marathon, sweating through hot yoga a few times every week, or prefer to get your vitamins with your morning cup of coffee pre-spin class, you can drink—and enjoy—your vitamins.
Please describe a typical day in your life from when you wake up to when you retire.
I try to wake up at 6am every morning. I have a hard rule about hitting the snooze button only once. Some mornings it's difficult, but I always feel better when I wake up and get going. Once I've started waking up, I see my dogs, patiently waiting and wagging their tails—the anticipation of our morning walk radiating through them. They are the best motivators to get my day going, and they're never ever grumpy when that alarm goes off.
Being outside is the best meditation for me, and the perfect way to start my morning. I try to listen to music instead of the news so I can keep my stress levels down, pour myself Vitamin Coffee and head to work.
I spend my whole work day bouncing between departments (no high heels for me). I check in with R&D to talk about new products, see marketing and sales to go over our campaigns, and customer service to make sure we're giving our customers an A+ experience from start to finish. I try to grab a little more outside time in the afternoon, maybe a walk on my lunch, but that unfortunately doesn't always happen.
On my way out of work, I grab some Liquid Nutrient and hit my hot yoga or spin class. I honestly use our products throughout the day, and I value the rapid recovery I get from Liquid Nutrient for my workouts, and life in general. Then, I head home to my dogs who are so full of joy that it's hard not to be filled with happiness. (And it's pretty great to see my husband, too.) Finally, I enjoy some decompression time with a home cooked dinner and a Scandinavian mystery show. And I drift asleep to a sound meditation by 11 pm.