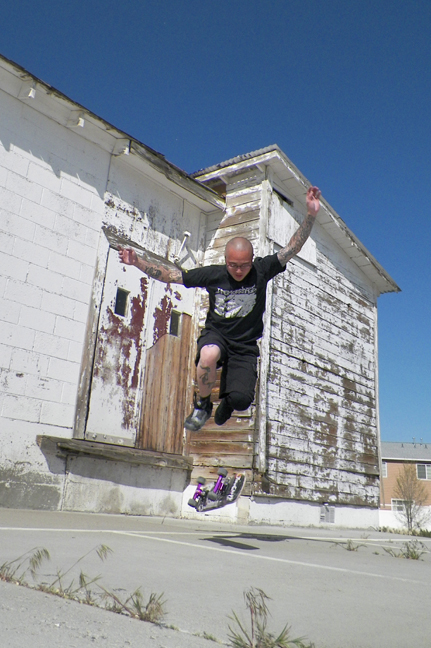 Witter Cheng was born in Brunei, a small country in northern Borneo. He later moved to Australia in 1993, where he received a degree in Interior Design and Architecture at RMIT University. In 2000, Cheng moved to the United States, where he currently resides in Elko, Nevada.
Cheng is a passionate skater, and runs Decomposed Skateboards, a company dedicated to freestyle skateboarding. He has over 35-years experience in skating, and has also competed in two World Freestyle Championships held in Southern California. Salonpas sat down with Witter to learn how he keeps healthy and fit skateboarding at age 43:
When did you start skateboarding?
I started skateboarding in the mid-80s. I grew up poor with few friends which resulted in me spending most of my time skating alone. There is no secret to unlocking skateboarding's tricks other than hard work. Unfortunately, hard work may result in injuries from time to time.
Is it more difficult to stay flexible at age 43? What tips and techniques can you share?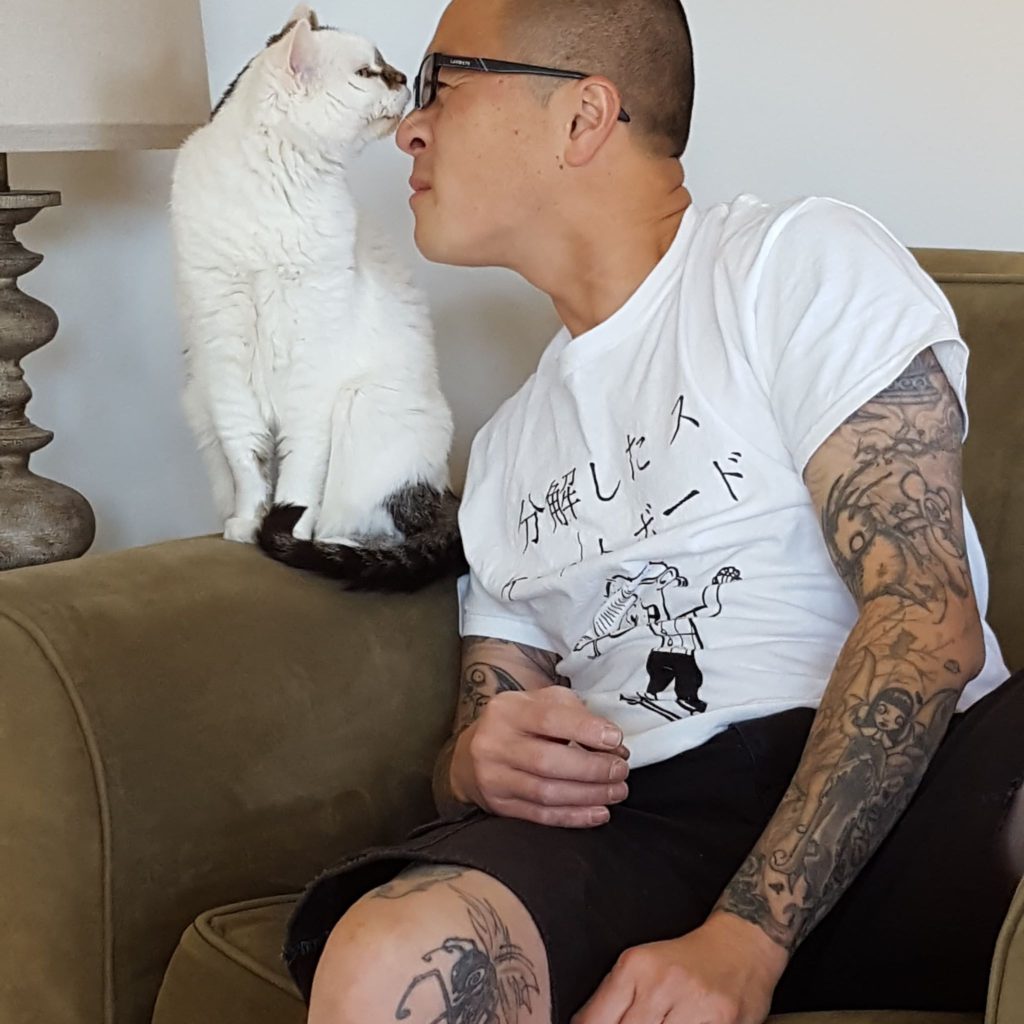 At 43, I definitely have to strive harder to make things click. I would like to say that I am wiser with my efficiency at learning tricks but weaker with my body due to my age and all the injuries I have sustained. Personally, I find that if you strengthen the muscles around the injured parts of your body, you are less likely to re-injury them due to overuse. This is controversial, but I never stretch before my activities. I just start light and work my way up. This usually takes around 10 minutes.
When did you first start using Salonpas? How does Salonpas help you?
I first using Salonpas in the late 80s. My dad used them for his back and introduced Salonpas to me whenever I would have sore muscles or sprained ankles as a teenager. I always follow 3-steps to recovery after an injury. Continuous movement (I don't believe in a static rest), ice and Salonpas ! The patches promote blood flow which aids in healing.
Here is an interesting story. My arm was 3/4 bruised after an elbow dislocation. Later that day, I applied two Salonpas patches and after I peeled them off the next morning, I had two perfectly rectangular areas (shape of the patch) that were not bruised at all. The other areas remained black and blue. (Here's a YouTube video showcasing Witter with Salonpas.)
Tell us about your company Decomposed Skateboards.
I started Decomposed Skateboards because there were not enough 'freestyle' skateboard products in the early 2000s. 'Freestyle' is a milder form of skateboarding (as opposed to street skating) but require more patience. I like to call it technical flat ground skating.
Tell us about your competitive skateboard experience.
I don't compete much at all. I tend to be shy in nature which prevents me from skating to my full potential in front of a crowd. I skate alone 90% of the time but I do upload my videos on Youtube and Instagram.
What other passions do you have?
I love to draw. I design most of the skateboard graphics on Decomposed. I have also been tattooing for about 15 years and playing the guitar for about 32 years. If this counts, my wife and I also enjoy cooking and tasting different cuisines.
Describe a typical day in your life from when you wake up to when you retire at night.
My OCD forces me to a very tight schedule. 🙂 I wake up at 5:55 am every morning, help my wife feed our diabetic dog (we monitor his glucose levels daily). I then check my email for about 10 minutes and then leave for work by around 6:20 am. I leave work at 3:55 pm and go straight to a spot to skate. I skate for roughly an hour daily. More on weekends. As soon as I get home, I feed the dogs again and then cook dinner. The rest of the night is spent with my wife as well as running my skateboard business (my hobby) until bedtime at 10 pm. In bed, we watch TV for 30 minutes before we shut it off to snooze. Rinse and repeat.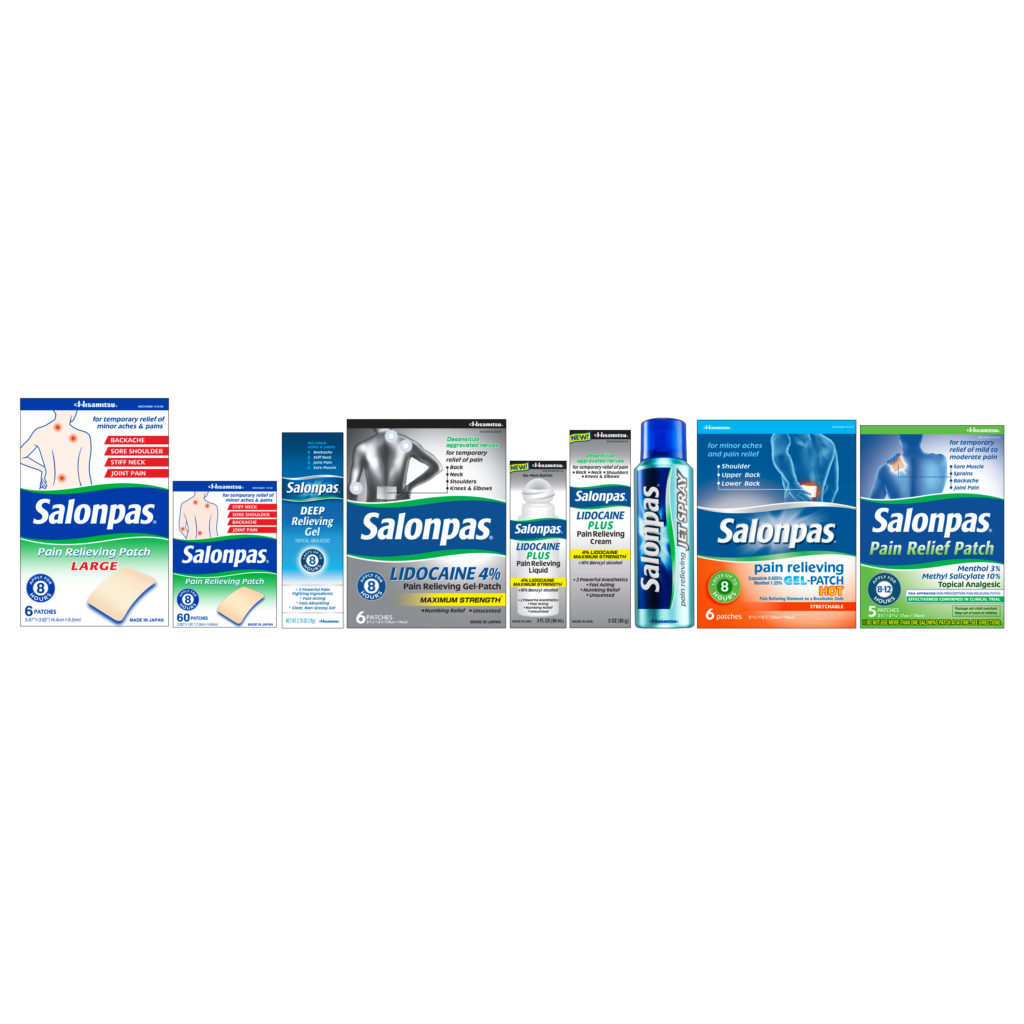 For more information on living a healthy lifestyle, please "like" Salonpas on Facebook and follow us on Twitter!