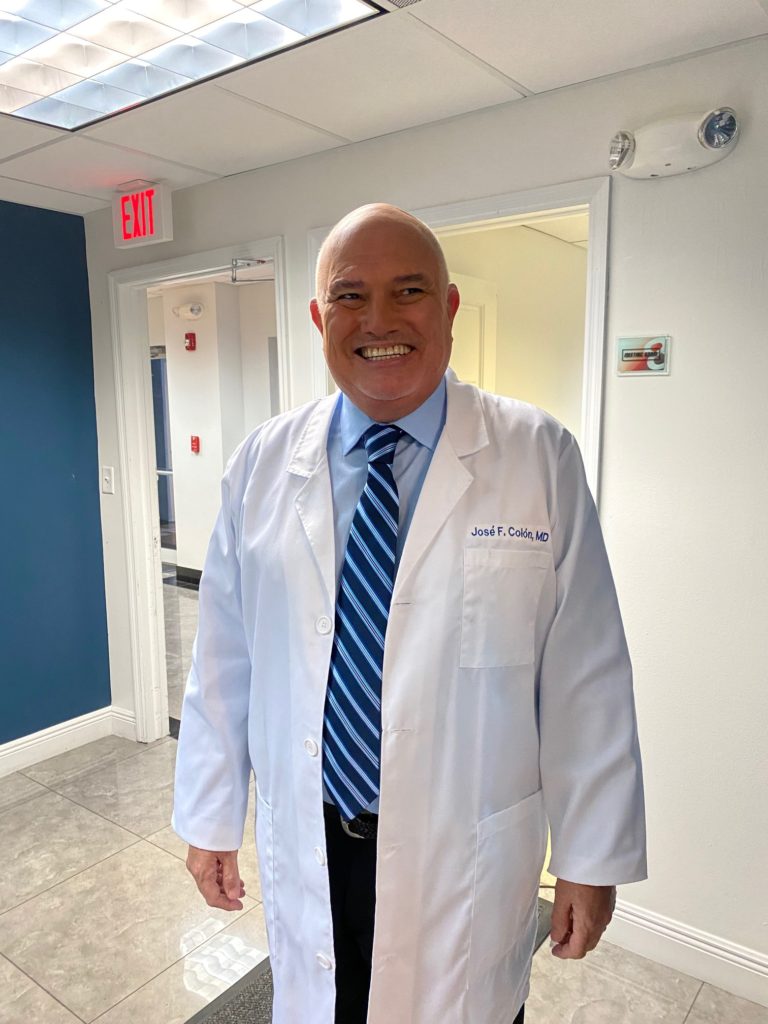 Jose F. Colon, MD is Medical Director of the Rehabilitation Medicine Center of New York in New York, NY. He has offices on Maiden Lane in the Financial District and Park Avenue on the Upper East Side. He is also Medical Director and President of the Newark Rehabilitation Center in Newark, NJ. He is licensed to practice medicine and surgery in the states of New Jersey and New York. His areas of expertise are rehabilitative medicine and pain management.
Hisamitsu America reached out to Dr. Colon to appear in the new Spanish language television commercials for Salonpas as Dr. Colon is a 'topical first' advocate. We sat down with Dr. Colon to learn more about him:
What was your catalyst for becoming a medical doctor? Tell us about your background.
For me helping people is very rewarding and I knew that as a medical doctor I would get to help people solve their problems every day. The fact that I enjoyed science classes and was good at it, was an added plus. I obtained my bachelor's degree from Rutgers University and my medical degree from Rutgers Medical School. After medical school, I did a one year internship at Saint Michael's Medical Center in Newark, NJ. I then moved on to Saint Vincent's Medical Center in New York City where I trained in Rehabilitation Medicine for three years and further trained as a pain management specialist for one year. I have been practicing these specialties for the past 37 years with offices in New York City and Newark, NJ.
Why did you decide to focus on pain management and rehabilitative medicine?
As a medical student and an intern I treated patients with a variety of medical conditions which impaired their ability to function normally. For example, patients with spinal cord injuries, strokes, traumatic brain injuries and various pain syndromes. Some physicians would give up treating these patients because they considered the patient's condition permanent, not curable. By nature being a person who never loses hope, I knew this specialty was for me. I find it rewarding to help improve these patients' level of functioning as much as possible and to help improve their quality of life.
When people are in need of physical rehabilitation, what steps do you advise that they take?
Patients in physical pain should see a Rehabilitation Medicine specialist, also known as a Physiatrist, (not to be confused with a psychiatrist!). This specialist will examine the patient and order necessary diagnostic testing if not already done and formulate a treatment plan.
Why do you advise 'topical first' for addressing mild to moderate pain symptoms?
Topical pain medications are absorbed through your skin and therefore they can be applied directly to the site of soreness or pain. Unlike oral medication they will not irritate the stomach. Topical medication is effective and lacks the side effects associated with oral medication. Topical pain medication has an excellent safety profile.
You are featured on the new Salonpas commercial in Spanish! What was this experience like for you?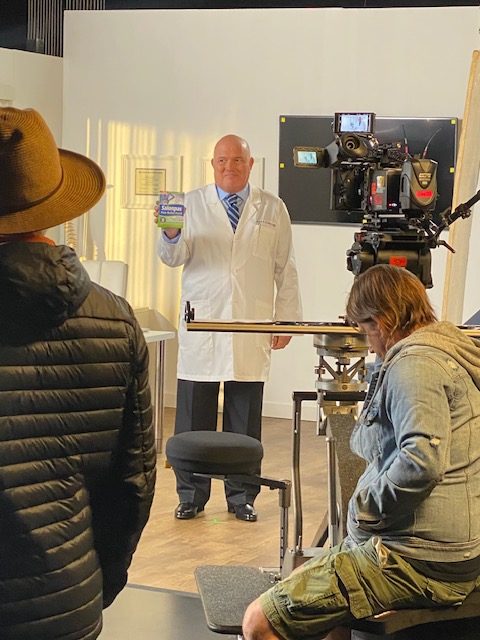 This was a very exciting experience for me. I routinely recommend Salonpas products to my patients so it was not a challenge to promote the product. It was my first time in front of TV cameras and my first time in a TV studio. It was a new experience for me and I thoroughly enjoyed it and look forward to doing it again!
Please describe a typical day in your life; from when you wake up to when you retire.
I start my day with a quick light breakfast and The New York Times. I check emails for any overnight issues and depending on the day of the week, I head off to one of my offices or to an ambulatory surgical center. Days are busy either way. Most of the time is spent in direct contact with the patients. Some of the time is spent discussing cases with colleagues. I work approximately 12 hours/day. When I come home, after dinner, I return calls and emails to patients and colleagues. If I'm lucky I get to read a book, watch Jeopardy, or play scrabble for ½ hour to an hour and then off to bed.