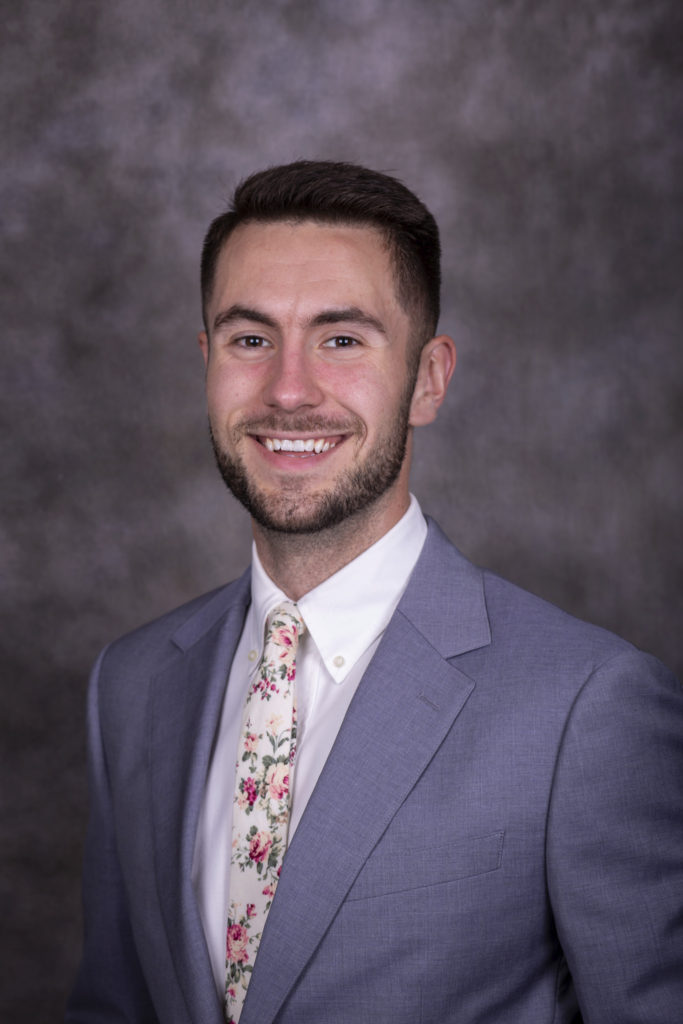 As we all grapple with the pandemic and look for any reason to keep our spirits high, Salonpas invites you to meet Jackson Kerchis who created a 'Happiness' major at his college. Jackson is a junior (senior standing) at the University of Alabama majoring in Economics, Finance, and Happiness (Interdisciplinary). The happiness major is a self-designed major integrating best practices for happiness from fields such as positive psychology, neuroscience, religious studies, philosophy, and more into lectures, workshops and online resources.

He is the CFO of Maxwell Financial Firm LLC (DBA StudentFi) – a financial services startup providing technology-based tools and resources to help navigate the student loan process and a summer analyst with PwC's technology consulting practice.
What was your catalyst to create a study focusing on happiness?
At 18, I watched a TED talk by Buddhist monk Mathieu Ricard and caught a glimpse of some profound wisdom. Happiness is not merely about pleasure; it's a practice. A few years later, I was struggling with the "what should I do with my life" question. I began to think about what I was already studying and what I wanted to learn about for the rest of my life. One morning I connected the dots deciding on a major and my interest in understanding happiness. It was a light bulb moment. By that afternoon I was enrolled in the program.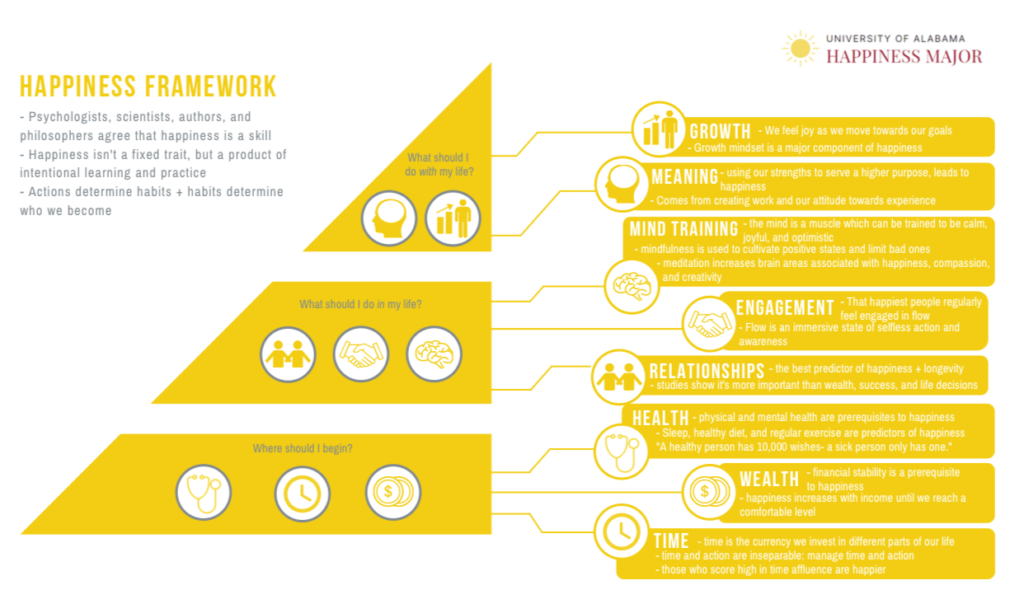 What does a major in 'happiness' mean and how did you convince your college to create this as you were a student, not faculty?
It means that happiness is like anything else – we get better with study and practice. If you want to be a banker you'll study finance. There are established principles of financial theory. You can build financial statements and make investments to become more skilled. Likewise, there are principles of happiness which come from positive psychology, neuroscience, religion, and philosophy. You can practice exercise, meditation, gratitude, etc. to become more skilled. Fortunately, my school already had an interdisciplinary department where students create their own majors. They were a little hesitant of course. I pointed out, it's crazy that we as a society study everything but happiness. Why are we ignoring the subject which is at the very center of the human experience? That was enough for them.
What makes you happy?
I believe that true happiness emerges from the bigger picture of our lives. I'll include a graphic below which helps to explain what I mean. Essentially, it's about investing time in things which yield sustainable happiness. I enjoy having a say over how I spend my time. A healthy diet and plenty of exercise make me happy. I also find that spending time with friends and practicing mindfulness are sources of happiness. Finally, I have a weird love for learning and reading.
What's next for you after college?
That's a great question. I certainly don't want to come across as though I "have it all figured out." Short term I plan to intern this coming summer. I'm then going to take another gap year (8-12 months). I'll wander around Central / South America for a couple months. Then I'm going to live with monks or in a meditation center for several months. This is a little odd, but I don't plan to let youth go wasted on the young. I don't want to have any what ifs when I'm an old man. Long term I'd like to continue studying happiness and sharing what I've learned with others.
Describe a typical day in your life; from when you awake to when you retire.
It's fairly regimented. You're going to think I'm a bit crazy. You're not wrong. I wake at about 6:30. I go for a 20 minute walk, then take a 10 minute cold shower, then eat breakfast. Next I practice sitting meditation and visualization for 25 minutes. Then I get dressed and have my cup of coffee. I'm ready to go at about 8:30. The first 3-4 hours of my day are also blocked off for deep work. This is the high impact, difficult work which demands a lot of focus. My next 3-4 hours are dedicated to learning and more of my light work (communications and administrative). The work throughout the day can be anything from writing, organizing projects, studying, meetings, or running StudentFi.org (a fintech startup). Around 5:30 on MWF I'll do my weightlifting and cardio. On T/R it's mixed martial arts or church league softball. In the evening I relax for a couple hours and head to bed around 10.