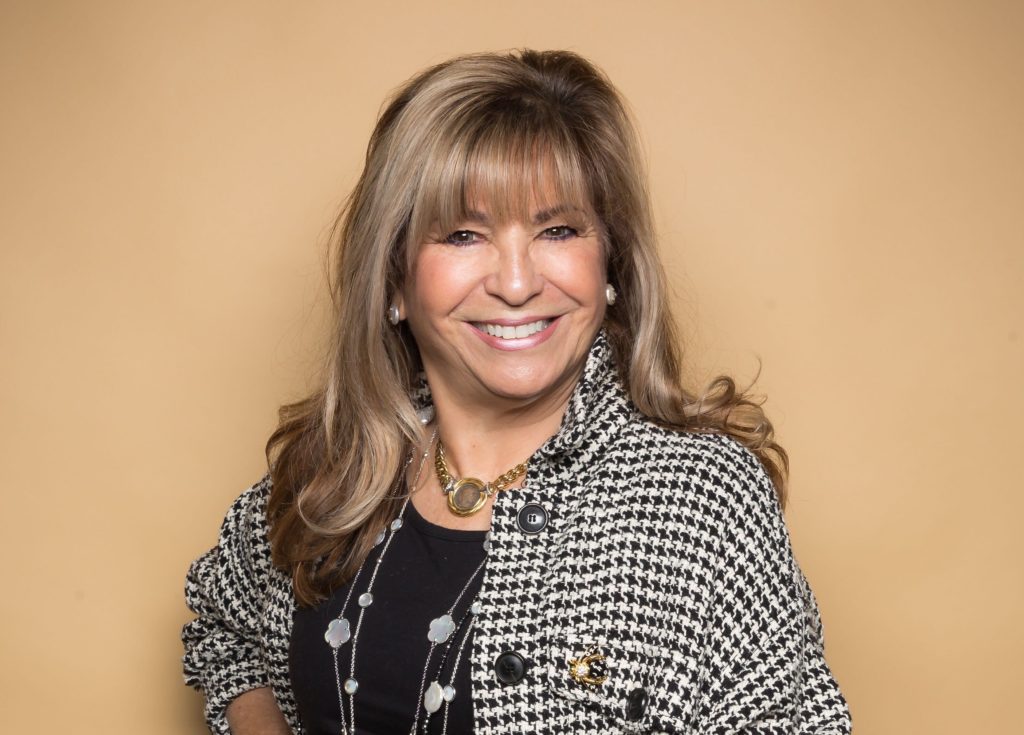 Susie Levan is a serial entrepreneur, author, certified non-denominational pastoral counselor, hypnotherapist, teacher of meditation, life coach, and Reiki master/teacher.
In 2019, she released her book, "Getting to Forgiveness — What a Near-Death Experience Can Teach Us About Loss, Resilience and Love." With a foreword by multi-Grammy award-winning artist Gloria Estefan, this fast-paced, riveting true story examines how Levan emerged a stronger soul after her kidnapping and near-death experience. Salonpas sat down with Susie to learn more about her experience:
Tell us about your near-death experience and how you were able to overcome your kidnapping to be stronger than ever?
My husband, (who was CEO of a local bank), daughter from a previous marriage and I were targets of a kidnapping. Lauren and I would spend five hours in a stifling trunk of a car as hostages in the extreme Florida heat. We survived, but barely.
Even though I experienced a Near-Death Experience—travelling through a tunnel into a heavenly realm and surrounded by beings of light, I emerged from this dark terror traumatized—a broken human being suffering from what can only be described as Post-Traumatic Stress Syndrome—PTSD—the condition you most often associate with military men and women facing death daily, who return mentally damaged from war.
For the next two years, I was in a deep hole of hopelessness and despair. Numb. I lived with excruciating psychological and physical pain—my body holding on to the trauma of the kidnapping in every bone, muscle, tissue, and cell. I cried much of the time; I was in a rage much of the time; I could not sleep, think, focus or care for my daughter or my new husband, go to work or leave my house. Most days I would just lie in bed.
All I wanted was to string two or three days together where I felt normal again—whatever normal felt like because frankly, I had lost sight of it. I felt as if I had been to war – one that I lived and relived and then relived again. The harsh reality was that I was filled with fear, anxiety, and anguish. Trauma will do that to you. The kidnapper's faces were all I saw when I closed my eyes. There was no escaping. That made me afraid to sleep. I felt like a prisoner of war. A POW. And it was a very personal war. I couldn't imagine anyone would remotely understand—or feel—a better word—what I had gone through and continuing to go through on a daily basis. I had nightmares, night sweats and "daymares." Consumed by all this is a euphemism for what I was going through. I was being eaten alive!
I had to pull myself back from the abyss and from the edge of the cliff on which I found myself teetering every single day for two long dark years. I felt like I had died several times after the kidnapping because I lost my beautiful home of six years, my career of 16 years as COO of a NYSE listed public company and most importantly, my sense of safety and security.
So how did I handle it all and heal mentally, physically and emotionally? I had to transform trauma into action—not right away, but it happened. And what does that mean? I had to learn to embrace uncertainty and relearn how to live with joy, peace, and acceptance. I allowed and used trauma as a tipping point to find what I was meant to do in this life.
How did I do that? After my traumatic experience, I felt paralyzed mentally and emotionally and living with deep depression—even causing more loss: the loss of the will to live. As the familiar adage says, "pain is inevitable; suffering is optional." There's plenty of unavoidable pain. The horrific pain forced me to take action. Trauma and loss became my tipping point to start living, again—helping me find the kind of life I was put on this earth to live. A brand-new resilient life. My soul's purpose!
After two years of helplessness—of feeling powerless—of being locked in my own paralysis—ranting and raving against the way I was feeling, I took a step. It was a small step – a small decision I made – in fact it was a tiny one – nevertheless it was a step. For me, all evidence withstanding, I had to acknowledge I was not able to get through this by myself—all alone. I was going to need help. Ultimately, I was the one who was going to have to connect the dots and climb out of the horror of my own suffering, to a different place. I couldn't continue living like a prisioner, a victim.
I asked for help which became a giant decision. I had no blueprint for this—no idea my baby steps were going to amount to dramatically changing the conditions and circumstances of my life, but they did, and I want you to know that it's possible. I found an amazing therapist. I had to find the courage to get out of bed and drive to her office. I neglected to mention that for a long time, I wouldn't even drive, fearing the criminals would be around to follow and finish the job.
What is courage? Courage is the ability to do something that is difficult or scary, making you step (see—there's another "step"!) out of your comfort zone. In our many sessions, my therapist provided me with the foundation, process and answers I needed to my many questions. I was able to understand from my perception and interpretation what I had experienced—now having taken the steps, mustering up the courage to heal, with her help I became empowered, stronger and fearless.
After my year of therapy, and largely because of my near-death experience, I came to the realization that empowering other women would become my life's work—helping them transform their lives as well. I needed new credentials to do that. So, I went back to school and became a certified non-denominational pastoral counselor, hypnotherapist, teacher of meditation and reiki master. I also founded a non-profit organization, started holding workshops, seminars and published a regional magazine and wrote a memoir—all of which celebrated what all women have inside us.
Can you share your top five tips/lessons on how to be resilient and emotionally healthy during these challenging pandemic times?
Because of my Near-Death Experience, a spiritual awakening within me occurred. Forgiveness and meditation are the two most powerful lessons that I share with readers of my book—my superpower. Forgiveness has set me free and meditation has been life changing. Both have huge health and mental benefits. Another lesson is to keep a "daily" gratitude journal—writing down what you appreciate and give thanks to. It will help you stay focused on positive things happening in your life. I write in mine first thing in the morning after my morning meditation. We all go through obstacles, setbacks, and challenging times at some point in our lives. My lesson is to look for the positive, the silver lining in every difficult situation. There are always lessons to be learned to help us grow from it. Embrace change and be flexible. Change is the only constant we are all given.
Why did you decide to write your book, "Getting to Forgiveness — What a Near-Death Experience Can Teach Us About Loss, Resilience and Love"?
Writing my story was exceedingly difficult, cathartic and challenging for me. I believe my life's purpose was to share my story to empower, impact and transform the lives of women, blending practical advice and engaging thought-provoking lessons learned. One hundred percent of book sales will be donated to local Broward County nonprofits. So far, since my book launched on December 19, 2019, I've been able to donate $40,000 to eight, deserving nonprofits.
Please describe a typical day in your life; from when you arise to when you retire.
I have a daily routine that has worked for me. My first activity in the morning is to meditate for 20 minutes. Then I write for about ten minutes, in my gratitude journal, what I'm grateful for and any thoughts that have popped up while I was meditating. This grounds me for the day. I then do a few stretches, shower, get dressed, have breakfast, walk my dog and my workday begins.
Now like many other folks, working from home on podcasts, blogs and Zoom calls fills most of my day. I am lucky as a business owner and I get to set my own daily schedule. Prior to the COVID-19 pandemic, I would usually fill my calendar with lunch meetings. These meetings were with C-Suite individuals and Executives from nonprofits in my community, who have become some of my best friends where we would spend the entire lunch strategizing on fundraising ideas, etc.
I do make time for self-care by taking long walks with my mini-poodle and swimming in the pool as often as possible. I stay connected with friends and family daily via phone, text, email or FaceTime. It's a must for both of our emotional health. It's important to nurture relationships during these disconnected times.
After 6 p.m. all electronics are off and my husband and I sit on the patio and catch up and talk about our day. We eat dinner and take our dog to the park for an end of the day walk. We will watch a show or a movie or read a book. Lights out by 10:30 p.m. Since our minds are going full-speed all day long, sleep is something we both relish and enjoy.
In response to COVID-19 and in an effort to support the community in this time of uncertainty, Susie has made two of her guided visualizations meditations available to the public. The two meditations were produced with GRAMMY® nominated new-age musician, Steven Halpern. The meditations may be downloaded here.