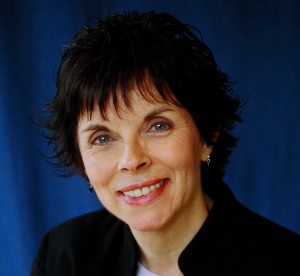 Thomas Edison said, that "the doctor of the future will give no medicine, but will interest patients in the care of the human frame, in a proper diet, and in the cause and prevention of disease." Today's media repeats Edison's words calling Carolyn Dean the Doctor of the Future.
Dr. Dean, who has been in the forefront of health issues for over 30 years, is not only a medical doctor, but also a naturopath, herbalist, acupuncturist, nutritionist, lecturer, consultant, and author. Carolyn Dean, MD, ND serves as Medical Advisory Board Member of the non-profit Nutritional Magnesium Association.
In addition to being a medical doctor, you are also a naturopath, herbalist, acupuncturist, nutritionist and author. What pushed you to go beyond traditional medicine to become a natural health outlier?
Nutrition was my hobby in my teens. I read Prevention magazine and any health books I could get my hands on. And back in the late 60s, there was very little to read.
By the early 70s, I was in Honors Biology and one day I noticed that some classmates just received their acceptance to medical school. I decided on the spot that I should be a doctor. I felt I had already learned the keys to staying healthy and could really help people. However, without an MD degree, people weren't listening to my advice about nutrition and lifestyle so if I became a doctor, they would have to listen! I marched to the Dean of Medicine's office and found my old high school guidance counselor was now an assistant to the Dean. I admonished her for "guiding" me to be an executive secretary or a nurse and she ushered my application into medicine and I entered the next semester. During my internship, I began taking naturopathic courses and when I opened my own practice I focused on naturopathic medicine as much as possible.
If a person could change only one thing about their lifestyle to ensure better health, what would that change be?
Their attitude. People have to realize they are in charge of their bodies. Not their mothers, not their doctors. If they take responsibility, they will then adopt the obvious health practices that everyone knows – eat less processed food, drink lots of good water, get enough sleep, avoid smoking and limit their intake of alcohol and sugar.
You've authored 30 health related books.
33 books and 108 Kindle books.
Which book do you believe has been the most influential and why?
My Magnesium Miracle book has over 100,000 copies in print. With this one simple yet crucial mineral, people can overcome many health challenges. They begin to sleep better at night, have more energy in the day. Their muscles are relaxed; they are less irritable and tense. Aches and pains disappear. Migraines, heart palpitations, charley horse leg cramps, heartburn, constipation, high blood sugar, high blood pressure, high cholesterol and dozens of other symptoms and conditions disappear.
Do you recommend that your patients use OTC topical analgesic medications like from Salonpas if possible vs. oral OTC pain relievers? If so, why?
Methyl salicylate (oil of wintergreen or wintergreen oil) which is a featured ingredient in Salonpas products can be very helpful. I would use that along with magnesium oil for even more pain relief.
What are your top three recommendations regarding improving one's nutrition?
Drink half your body weight (in pounds) in ounces of spring water free of fluoride or chlorine to which you add 1/4 teaspoon of a good sea salt to every quart.
Avoid high fructose corn sweeteners and trans-fats
Eat high magnesium content foods: seaweed, raw cacao, deep green leafy vegetables, nuts and seeds
How important are supplements to enhance our health and how we can ensure we are using safe and effective supplements?
I don't think you can get enough magnesium in your diet due to modern farming practices and food processing procedures. This mineral has been severely depleted from our soils and foods, so magnesium is vital to take as a supplement – magnesium citrate powder mixed in water is the simplest way to do that.
Other supplements: Vitamin C, B, A, D should be taken as food-based nutrients, not synthetic supplements.
For more information on living a healthy lifestyle, please "like" Salonpas on Facebook and follow us on Twitter!