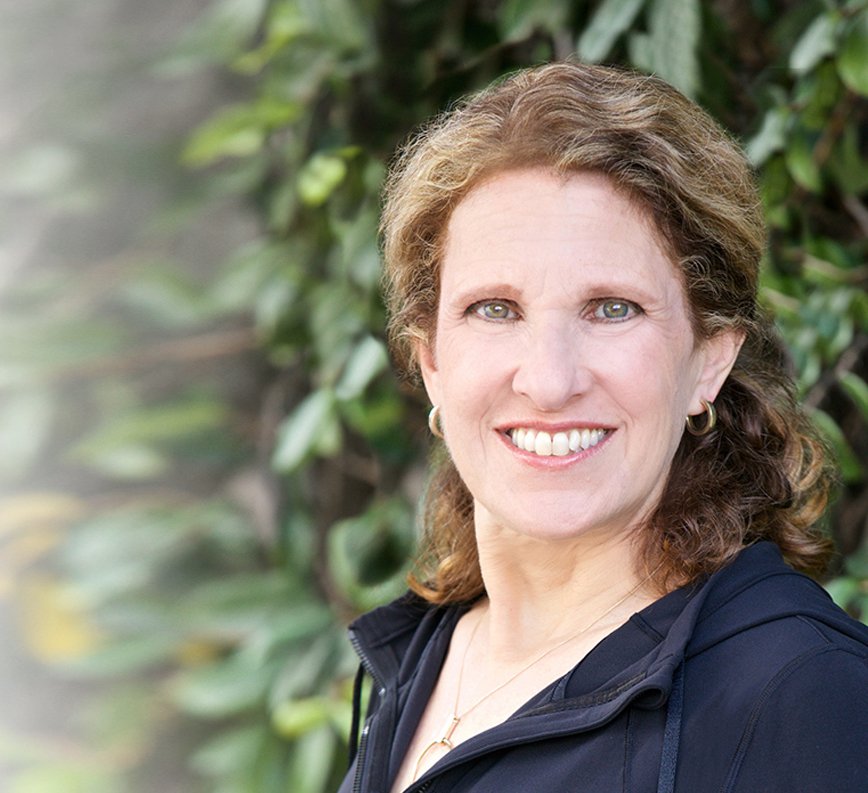 It was Jamie Gold's journey from a 233-pound couch potato to training for a Kilimanjaro summit for her 60th birthday this year that fueled her home-health connection discoveries. An accomplished author and speaker, her third book, Wellness by Design: A Room-by-Room Guide to Optimizing Your Home for Health, Fitness and Happiness provides affordable and even free ideas to improve the health and happiness of our homes.
Salonpas sat down with Jamie to learn more about her journey:
Tell us about your most recent book, Wellness by Design: A Room-by-Room Guide to Optimizing Your Home for Health, Fitness and Happiness and what people – with all budgets – can learn to make their home happier and healthier.

When I started writing the book in 2019, I had no knowledge that a global pandemic was heading our way before its publication date. I'd been writing, consulting and speaking for years about the fact that your home could help support your health and well-being. I was thrilled that Simon & Schuster, which was then in the process of launching its Tiller Press wellness imprint, shared my vision.

The book takes a room-by-room look at the home and makes both in-depth remodeling suggestions for homeowners and easy décor swaps for renters to improve their living spaces. I strongly believe that wellness design should not be just for the well-to-do. The book also has chapters on smart home technology, which has a bigger potential role in wellness than you'd imagine, and the wide range of materials available to include in your home and where you might want to use them.

I wrote the book for consumers, rather than for the design industry, so I've been surprised and delighted with how well-received it has been by my colleagues in the field.

Tell us about a typical day in your life; from when you arise to when you retire.

Since most of them are spent working, I'll answer from a Monday to Friday point of view. After I wake up, I open the room-darkening drapes in my bedroom to let in the sunlight and move onto the wool-silk Persian rug at the foot of my bed for my gratitude prayer, quick full-body stretch and a short core workout.

Then I head downstairs to make and enjoy a usually-relaxed breakfast with my local newspaper and coffee. I'm not a morning person, so I like to ease into my workday with a slow-paced routine. My favorite parts are choosing which of my mug collection to drink from that day, setting the table with a placemat and cloth napkin, and savoring that week's fresh flower selection on my dining table. These embody Comfort & Joy to me, one of the Five Facets of Wellness Design, I write about in my book, blog posts, speeches and articles. (The other four are Health & Fitness, Safety & Security, Accessibility and Functionality; I've got all of them covered in the townhouse I call Chez J.)

After a healthful high protein, low carb breakfast, taking my vitamins and brushing/flossing, etc., I make my bed and head downstairs to my home office. (I have a blissfully quick two-flight commute to work!) Since one of my goals – and a big lesson from my Mayo Clinic Certified Wellness Coach studies – is to remain active during my workday, I regularly get up from my desk and "dance between drafts." I started doing this while writing my first book nine years ago, when I realized that sitting all day wasn't good for my physical or mental health. It's great to turn up the music on my computer and shake out my limbs for a few minutes after finishing an article, talk or other project. (I dance like no one's watching, but am glad I put privacy sheers on my office slider so no one can.)

I also like to step outside for fresh air during the day. After work, I'll either meet a friend for an hour-long neighborhood hill ruck – which is a fast-paced walk with a weighted rucksack, to stay in Kilimanjaro training mode — or ruck on my own with an audiobook. Two evenings during the week, usually Tuesdays and Fridays, I do a custom strength-training workout in my living room/Covid-inspired temporary fitness space instead of hitting the local hills. One of my trainer friends creates these workouts for me to improve my balance and endurance for Kili. He got me going with Zoom workouts early in the pandemic to show me proper form, but now that I know the exercises, I do them on my own.

When I finish my evening ruck or workout and get ready to relax, I'll make a light, simple dinner and enjoy my favorite TV shows and social media. My commitment to staying active extends into my couch time. Rather than fast-forwarding during commercial breaks, I use those minutes to do more core work and stretch.

When I ultimately head back up to my third floor bedroom suite to get ready for bed and sleep, I'm usually pretty tired and have little problem conking out.

I do my best not to work (or think about work) on the weekends and keep that time for hikes, rucks, socially-distanced friend time, chores, errands and relaxing. If I come across an idea or resource for an article, I just send a quick link to my business email account, which is turned off on my phone during the weekend. I don't get on the computer at all and barely step into my office between Friday evening and Monday morning. One of the reasons my marriage ended was being a workaholic, so I committed to having better balance in my life now.