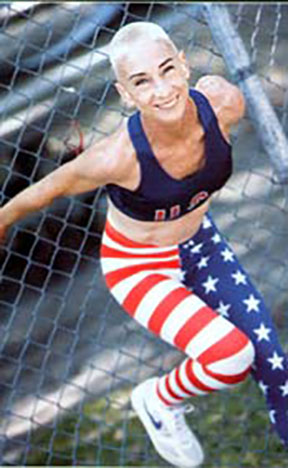 Bonnie Frankel, author of Bonnie's Theory – Finding the Right Exercise, is long-time athlete and sports activist, and the oldest female to compete in a Division 1 collegiate sport (swimming) by changing an N.C.A.A. (National Collegiate Athletic Association) rule, in 1993. Now known as "The Bonnie Rule", it made history. This applies to female student-athletes who enrolled in college prior to 1981-82. This rule change allowed women to compete in a Division 1 Collegiate sport where they were once denied, if they had enrolled in college at an older age to resume their education.
According to the official information, "A female student athlete whose initial collegiate enrollment occurred prior to the establishment of women's championship of the NCAA 1981-82 academic year shall not be subject to the five-year rule, but shall be subject to the 10 semester/15 quarter rule".
Bonnie Frankel was the first female student to make use of the newer rule. What was and is still very important to her is for all women, no matter what their age, are able to attend a Division 1 college, and be allowed to compete with younger women. Salonpas sat down with this inspiring woman to learn more about her story:
How did you get into a life of fitness and helping others get fit?
I was greatly influenced by my mother, at a very early age. Her mantra, and M.O. was to partake in various forms of physical activity, which would help to keep my own body and soul fit in return.
My journey in life is to motivate and inspire others by helping them to attain their individual fitness. When I went back to college to continue my education, finding the right exercise really made a difference in my body, mind, and soul. It was the first time I felt very connected to one particular exercise – running. It had a profound effect on my thinking, and in my learning abilities, as well as in the overall shape of my body.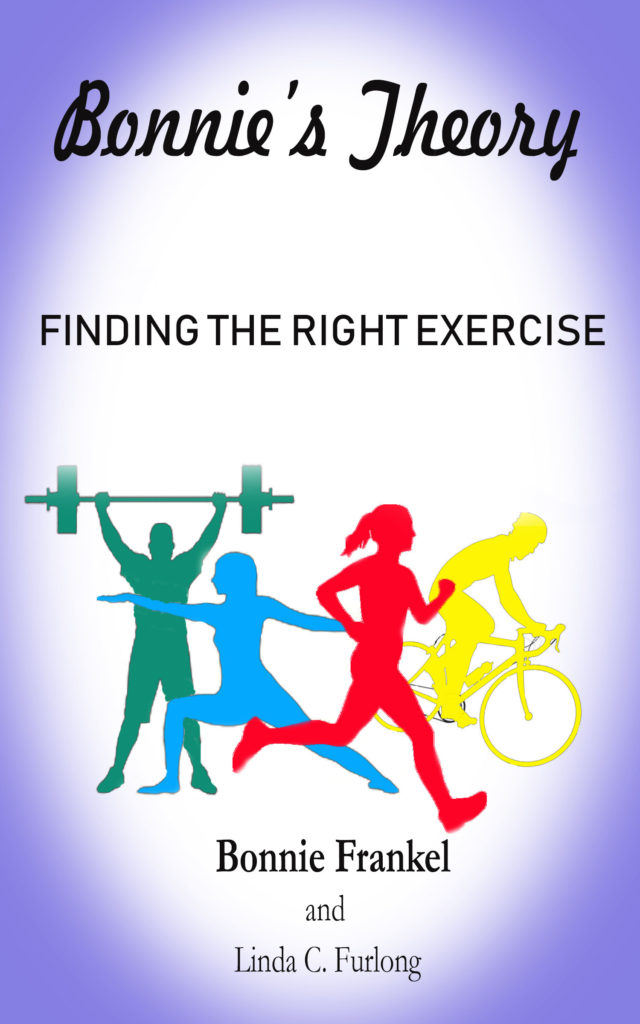 It inspired me to write my first book: Bonnie's Theory Finding the Right Exercise. I wanted to share with others my ideas and methods to help them discover their niche in finding the right exercise, just as I did. I mention the importance of the four elements – Fire, Air, Earth and Water which have been used throughout the centuries for both health and fitness. My book helps people to identify their personal element type, and the recommended exercise program for them.
How has the pandemic made it harder for people to achieve their fitness goals and what do you advise for them to overcome their hurdles?
I would have to say, it's quite the contrary. I think this pandemic has made it easier for people to achieve their fitness goals. The Covid-19 crisis and quarantine has enhanced the importance of building a strong immune system, in order to stave off the virus and to remain healthy and to be fit. People have more time now for exercise. This is not only true for themselves, but also for others as well, such with their families, friends, families, and even their pets. It's always important to follow the recommended guidelines, and to practice safe social distancing, etc.
The biggest hurdle is to try and eliminate fear because uncertainty can instigate this feeling. Instead, why not find new ways to bring physical motion into your life, .as your endorphins will kick in, and the fear will then dissipate.
What natural cures do you recommend to ease anxiety and depression?
I strongly recommend exercise, because as mentioned, the natural endorphins will enhance your positive feelings. It will naturally guide and help you to better interpret fear and uncertainty in a serene way. Deep breathing is also a wonderful activity to do because it centers and silences the wandering mind, and keeps us in the present moment. I also recommend journaling, watching funny movies, listening to good music, and having connecting conversations, as well as helping others. Drinking soothing/healing teas are always a good idea too. So is healthy eating – but a little cheating never hurts!
Tell us about a typical day in your life from when you arise to when you retire?
My day starts off with having a grateful attitude, and being raring to go. I feed my dog and take a variety of supplements and multi-vitamins. Then I stretch, journal, write, read, and watch very little news, and take care of my personal business. I actually love doing housework, as it is a form of exercise and enhances my spiritual mind. My dog and I take a run though the hilly trails, near to where I live in a beautiful park-like setting filled with nature. We are in motion, and moving for approximately two hours. I incorporate plyometrics. After my run, I do a variety of strengthening exercises such as lunges, push-ups, and stretches. Then I go home to wash my pup and get dinner ready for both of us. Finally, I am off to do a pool workout that lasts approximately forty-five minutes, which encompasses ballet bar, arm exercises, gymnastics, and plyometrics. I also run in the water using a noodle. I then shower, and put lotion on my face and body. I am now ready for dinner, and for channel surfing. I also like to journal, chat with friends, and read before putting the lights out.