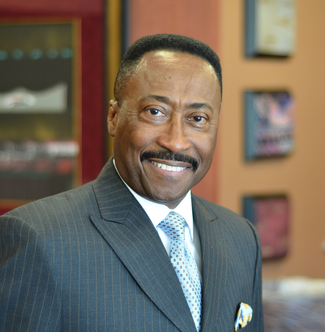 When Hisamitsu America, a division of Hisamitsu Pharmaceutical Co., Inc., and the manufacturers of the Salonpas® line of pain-relieving products, announced the availability of the Salonpas® Arthritis Pain Relief Gel, which features the most prescribed topical pain medicine clinically proven to relieve arthritis pain in major joints, they sought to find an outstanding physician to appear in the product's new television commercial. The new commercial, which is launching nationwide beginning May 17th 2021, stars Dr. Samuel Pegram, a noted rheumatologist based in Austin, Texas. Dr. Pegram has built a reputation for quality patient care and top-notch clinical research, having conducted various clinical trials for numerous pharmaceutical companies and clinical research organizations.
Salonpas sat down with Dr. Pegram to learn more about his commitment to wellness:
Tell us about your background:
I have practiced Rheumatology in Texas for over two decades and work at Advanced Pain Care with a great team of Board Certified expert clinicians . I attended medical school at the Ohio State University, then continued his Internal Medicine Residency and Rheumatology Fellowship at the Baylor College of Medicine in Houston, Texas. I am a member of the American College of Rheumatology.
Are you an advocate of topical pain relief therapy?
As a rheumatologist, I see patients who are 18 years or age and older. I have consistently found that topical pain relief, such as the new Salonpas Arthritis Pain Relief Gel, provides pain relief without potential side effects such as gastric distress. While oral medications work systemically, with medicine having to travel through your digestive and circulatory systems first before they can begin to work on your pain, topical analgesics begin to work on contact, right at the site of your pain. This makes topical pain relievers an ideal choice as the first line of treatment for your pain.
What can a patient expect when they have an appointment with you?
Before getting involved with scans and other tests, I believe in an old-fashioned physical examination. During the exam, I connect with the patient to learn about their lifestyle, problems and unique issues. Once you have that physical exam, you can employ tools like blood tests, scans, lab work, to confirm what you likely suspect.
What's your top tip for rheumatology patients?
It's never easy to shed pounds when your joints hurt and your rheumatoid arthritis gets in the way. However, being at a healthy weight is very important so I advise my patients to make sure that they choose better foods and find ways to exercise. A weight loss diet for rheumatoid arthritis is based on the same principles recommended for just about everyone. You want to eat fewer calories by choosing mostly fruits and vegetables, lean meats, and low-fat dairy products. The best exercise is the one that you can do regularly. Swimming is an ideal exercise for arthritis patients as it is gentle to the joints.
What was your experience like filming a TV commercial for Salonpas?
The experienced director and crew made the filming of my very first commercial very enjoyable. Because I truly believe in the product, and because I recommend topical treatment for my patients every single day, it felt like a natural experience to be sharing my counsel.
Salonpas invites everyone to watch the new commercial for the Salonpas Arthritis Pain Relief Gel, starring Dr. Pegram, here.