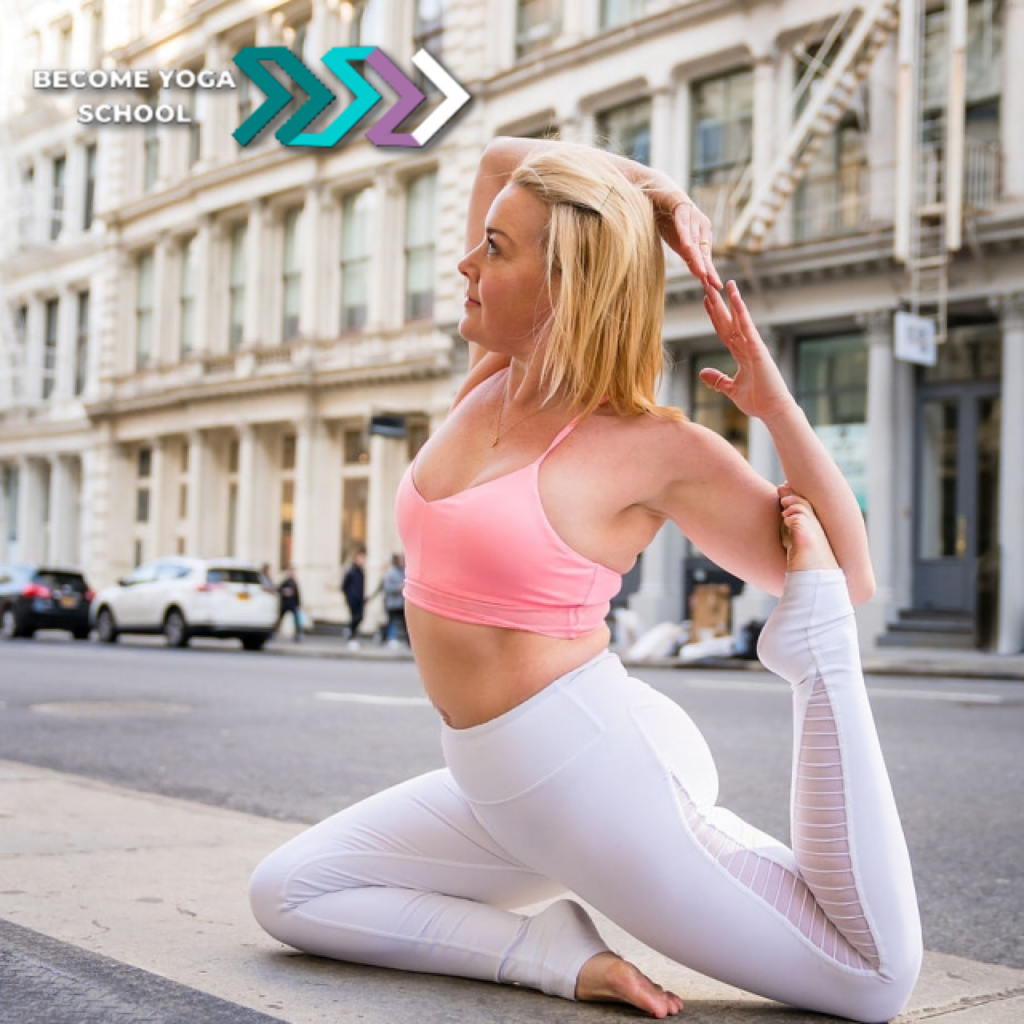 Jewel Elizabeth is a certified personal trainer, yoga instructor and the owner of Become Yoga School, which provides comprehensive, online training for yoga instructors. Jewel is a lifestyle advocate to the next generation of yoga instructors, because her school is based on being supportive, generous and helping others create a fully healthy lifestyle, both physically and mentally. Jewel developed the school during Covid after working at Equinox and FitHouse and already boasts two rounds of graduates! Salonpas sat down with Jewel to learn more about her life as a Wellness Warrior:
Tell us how you became a yoga expert and certified personal trainer.
I started teaching dance classes while studying in college and ending up taking free Pilates and Yoga classes at the studio I worked at. From there I became certified in mat and reformer Pilates, yoga certified and then registered with Yoga Alliance. I managed and hired instructors in NYC and created a Mentorship Program for Equinox, one of the biggest brands in the business. I took all the knowledge we created in that program and applied it to a Self Paced Online Yoga Teacher Training Program. And, now, we are approved by Yoga Alliance!  
What is the primary 'medicine' that yoga provides? 
Yoga is the union of mind, body and spirit. It's been scientifically proven to lower stress levels and meditation helps brain chemistry, too! The strength and flexibility gained from the poses keeps your joints mobile and your digestive and endocrine systems working. So it works as "medicine" equally on the body and the brain. 
Has the pandemic altered the training that your  company provides to yoga teachers?
Yes! Become Yoga School's 200 Hour Yoga Teacher Training Course was designed to be fully online and self-paced. It's been amazing meeting people from across the world and helping them spread the message they love. We have a quiz assessment or assignment upload at the end of every chapter to ensure you get the most out of the program. And the Live Video Teach-backs are the best way to practice what you've learned. Each student gets live feedback from Registered Yoga Teachers!  
What advice do you have to a yoga 'newbie' who wants to try yoga?
Yoga practice is personal to everyone. Try a few teachers and styles until you find one you love!  
Tell us about a typical day in your life, from when you arise to when you retire.
Every weekday, I teach public classes on Zoom at 10 am. So I start the day with a 30 minute warm-up and a cup of coffee. I do a little administrative work before teaching, then focus on my students for the hour. Afterwards, I check homework submitted by our yoga teacher trainees or prepare for a Live Video Teach-back. We do one of those once per week! The rest of the day, I'm making a YouTube video (one comes out every Wednesday on our YouTube channel), or writing an article for YogiApproved.com or Elephant Journal. The best part about owning your own business? No two days are ever the same!