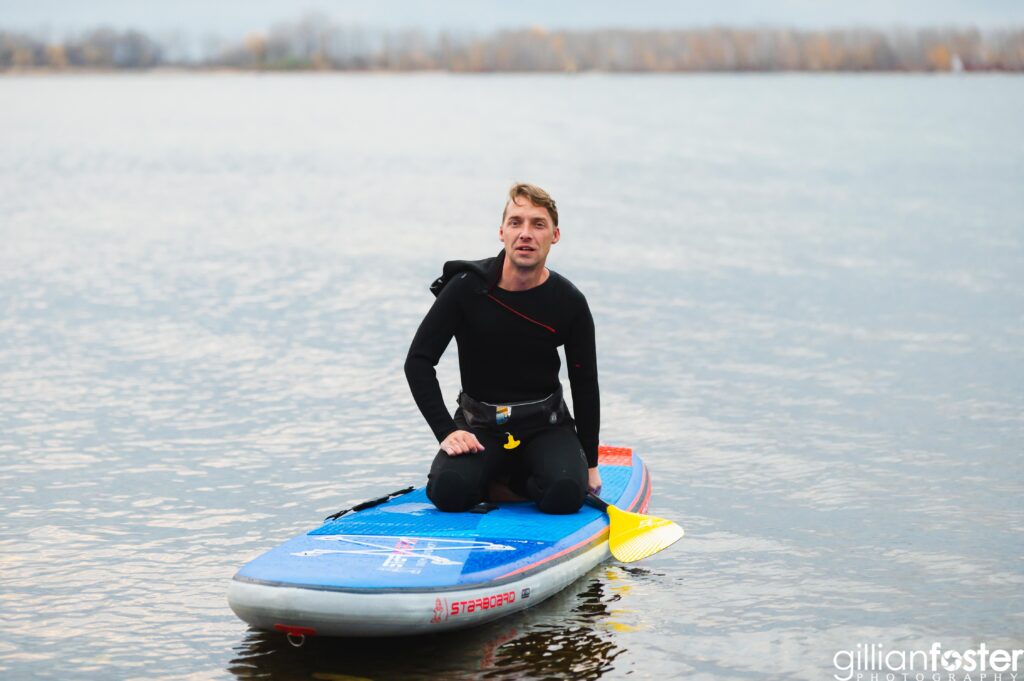 On August 22nd 2021, Mike Shoreman will set out from Rochester, New York to Toronto, Canada attempting to become the first person with a disability to cross international waters.
When Mike lost his mobility in 2018 from a neurological condition, he spiraled and experienced the biggest mental health crisis of his life. Salonpas sat down with Mike to learn more about his journey:
What are you looking to accomplish after you paddleboard from NY to Toronto on August 22nd?
I hope my Paddle Across America from the US to Canada reminds people that we are all able and capable. We all have the ability to go into our communities and effect positive change. For me, it's working with non-profit organizations and spreading awareness of mental health while raising funds for them. On the other side of this, I will continue that work with community-based groups that represent groups with barriers. My role is to help remove those barriers. 
I will continue to speak on this — the story of it and how people, businesses can get support communities. I had a dream the other night I was at a school in a large auditorium speaking to a bunch of eight year olds and talking to them about mental and physical challenges. I love working with youth as they are our future. If we can inspire, motivate and uplift them, then our future will be much brighter.
Tell us what initial positive steps you took to emotional recovery after losing your mobility?
After suffering from Ramsay Hunt Syndrome, a variant of shingles, my ear was attacked, I was paralyzed and the right side of my face collapsed leaving me with very serious vision, speech, taste, hearing, mobility, balance and mental health problems. I did a lot of self-work that didn't come until about the six month of my recovery. On the other side of the mental health breakdown, it was only then that I started looking after myself. I became more compassionate with myself and gentler. I spent time with friends and family, taking "me time" and writing. When we write our thoughts, our goals, our dreams down, it is powerful and it is an actionable step.
Why did you decide to author "Diaries of the Unbalanced Paddleboarder"?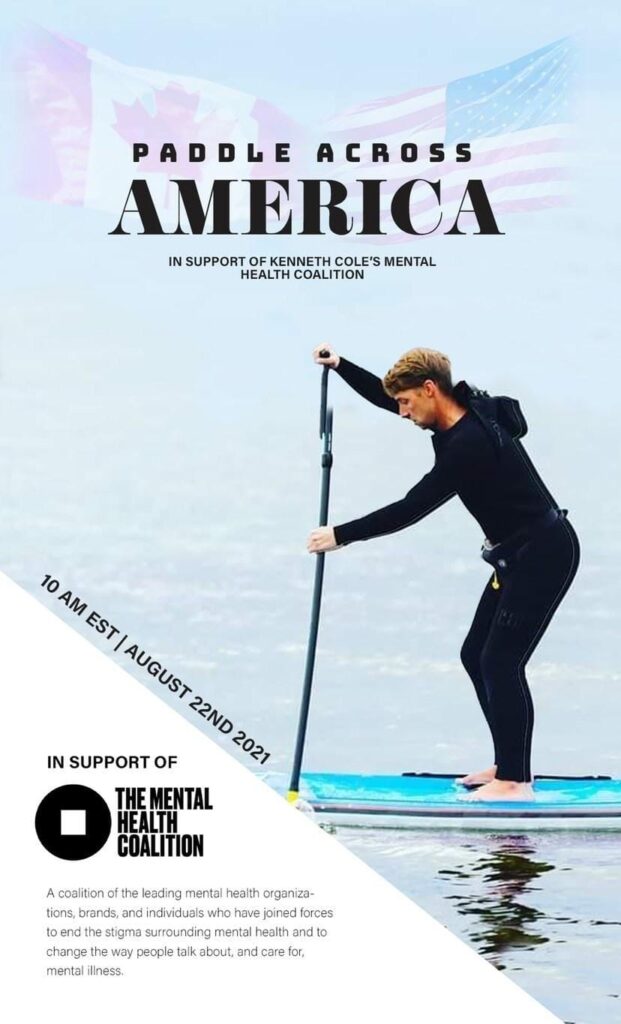 "Dairies of the Unbalanced Paddleboarder: Crash and RISE, From Victim to Thriving Survivor" (Life to Paper Publications) was a continuation of a message that I thought was needed for people struggling to hear. When I won the Speaker Slam competition with my talk, "I said YES," and it went viral, I realized how many people were struggling. As it went through the various platforms and saw the thousands of online comments, I knew from the response how people felt and I had more to say: more lessons, more laughs, more tips and tricks to make life more manageable when it's thrown into chaos.
What is your message to those who are struggling with mental health issues?
The biggest message is that you are your own greatest advocate and that no one will fight harder for you than you. You have to make the decision you want to get well. You have to make the decision that you want to have a healthy, happy and productive life. You have to make the tough decisions in life that will bring you long-lasting results; not short term happiness. Mental health is a continuous thing. I talk about mental health journeys at length in "Diaries of the Unbalanced Paddleboarder: Crash and RISE" and that's what they are —- journeys. It is a continuous road of peaks and valleys. But when we fight, when we stand up for ourselves and believe that change is possible. It all begins with removing limited beliefs and saying "yes, I deserve to be happy. I want to be happy."
Tell us about a typical day in your life, from when you arise to when you retire.
A typical day, for the last several months, consists of waking up, meditating, going for a long walk, whether it is good weather or bad, and then eating breakfast and either doing an a home workout or hitting the water and training for Mike Shoreman's Paddle Across America which I am doing to raise awareness for mental health organizations including Kenneth Cole's The Mental Health Coalition in the U.S. and Jack.org in Canada. I take calls and answer emails from the water a lot. Maybe too much right now. This is the biggest undertaking of my life with so many logistical elements. I try to answer video calls with a shirt on of some kind but that's as professional as it's getting these days! I have some lunch, do some media interviews, get back on the water, paddleboard some more. Have some dinner and try to connect with at least one friend or family member a night to connect with someone. I think it's so important when you are laser-focused on a goal that you stop and take time to connect with people.