Dr. Gilda Carle is an internationally recognized relationship expert and author who speaks to corporations, adults, teens and children. Salonpas sat down with Dr. Gilda to learn about the driving message behind her new book.
Tell us how you came to author "Amplify Your Media Presence, Amplify Your Brand"?
With the frightening intrusion of Covid, an entire world suddenly began working remotely. Reluctant computer-screen "TV stars" transformed routine business into Hollywood Squares. But they had no preparation, no presentation skills training, no strategy, and no direction.
The new "Work from Home" was a free fall that even donned its own acronym, "WFH."
Workers were stunned to learn how little can be concealed when they're eyeball-to-eyeball with colleagues. Yet, amid kids squabbling and dogs barking, stressed employees still had to impress their bosses.
I watched as a silent edict ensued: "If you want to succeed, amplify your media presence!" Now promotions and raises depended solely on how employees projected themselves on their small screens.
I knew what was needed! Appearing on national TV as a Relationship Expert and Strategist, customizing media coaching at corporations, being Professor Emerita from an MBA business school, and continuing a worldwide coaching practice have all prepped me for what I was about to do.
The pandemic bred unwell and unsupported employees. I felt their pain. It was unfair to staff and counter-productive to their company not to train the online video skills needed to pull off this work arrangement.
It was this impossible scenario that drove me to write my 18th book, "Amplify Your Media Presence, Amplify Your Brand."
What is video call fatigue and what are some remedies to reduce it?
In November 2020, Robert Half found that workers suffered from a new syndrome called "Video Call Fatigue." Always having to be "on" is anxiety-provoking. To have to stare at oneself on camera for hours exacerbates even the mildest insecurities. An added stressor is the "Room Rater" Twitter account where hundreds of thousands of people rate colleagues' home furnishings and decor! One employee complained about 7 scrutinizing video calls each day. Others reported as many as 9 daily collaboration and chat apps.
Corporate leaders were also plagued by Video Call Fatigue. A vice president declared it was difficult to keep viewers motivated online. (He needed training.) Another burnt-out executive lamented, "With these video calls, there's not a moment I don't have anxiety. Forget Covid-19; I have Zoom-19." (He needed training.) However, since companies were struggling to stay in business, there was no time for outside initiatives.

The malady of video call fatigue is remedied by knowing online projection and delivery skills and practicing them. The added benefit of a coach shapes which approaches work best for someone's personality and job description.
How can regular people that don't have media experience learn to be polished and professional on zoom calls?
Few people have received video call training. Many of the skills are the same as live presentations, like having an introduction, a body, and a conclusion. But online, employees need to accommodate the concentrated space and time, and meet that scale with all that follows.
My book's objective is to provide a corporate service. With true stories about leaders I've coached, links to my own good and bad TV appearances, memorable Gilda-Grams®, and tear-out sheets to guide each presentation, I detail the steps to becoming a polished deliverer. One executive said, "Your book is my new bible, and your coaching is mandatory for every bottom line!" Polish is the result of having the skills you need and elevating them to match your uniqueness.
What are your top 3 most important points to keep in mind when making video zoom presentations – not media interviews, but business presentations to peers, clients, or the boss?
My top 3 most important points when making video call presentations are:
Recognize that you are your own brand. You have only 3 seconds to grab your audience, and 5 seconds to hold their attention.
Guarantee your corporate ascension by completing this sentence: "I want to be known for solving this problem ___ ." Promote your brand so convincingly your organization will appreciate your worth.
Memorize this Gilda-Gram®: "No one pays attention without knowing 'What's In It for Me?'" My Audience Analysis Sheet pinpoints the exact needs of who you're addressing.
Tell about a typical day in your life; from when you arise to when you retire.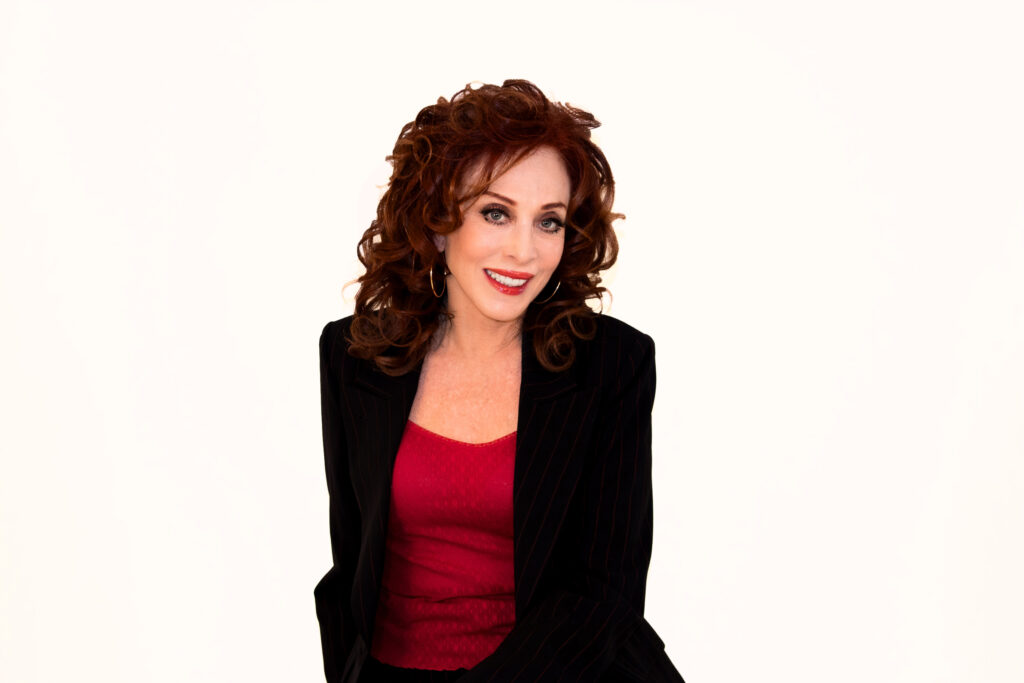 Every day is a different adventure. I usually awake to answer email, respond to texts, and do social media. But some days I begin at 5am because a client or a TV appearance or a speech I'm giving is in a distant time zone. Other days, I might have an interview with a reporter or a discussion with a tabloid regarding a celebrity's relationship behavior. I intersperse my coaching clients between their availability and my own speaking engagements. I must also schedule a workout each day because I'm diabetic and exercising is how I maintain my health. Occasionally, I meet clients or friends for lunch, and often attend events or enjoy dates with interesting men. After hectic schedules, I wind down in my building's hot tub, which has to suffice as a substitute for massages I miss getting since Covid began.
This new normal necessitates that I adapt quickly. When we thought Covid was waning, I planned an in-person media coaching seminar for our nation's sheriffs. But with the Delta variant, that will now go online—which will actually see a greater reach throughout the country with increased participation. So, there's a silver lining to even this Covid cloud
I miss customizing speeches and being on TV with live audiences. I love seeing, feeling, and addressing viewers' reactions in person. Yet, online, I'm able to make more appearances in distant locations, which expands my clientele and grows appreciation for my work. Since organizations are beginning to acknowledge they can't afford to be without this training, my online speaking invitations are skyrocketing. I'm truly grateful to have skills that are helping so many people!