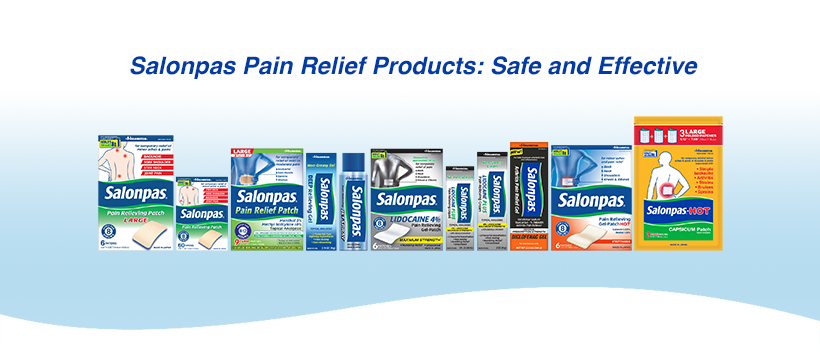 Too many Americans are ignoring the labels on OTC pain medications and that's leading to serious health problems according to physician and consumer surveys released by the American Gastroenterological Association (AGA). This practice puts people at risk of overdose which can lead to serious side effects such as stomach bleeding, ulcers, liver damage, among other complications, and even death.
Topical analgesics offer an alternative to systemic pain relievers that may be of value to the pill using population because the mechanism of action is local; it is targeted relief.  Less medicine is needed and absorbed which potentially reduces the amount of drug working through your stomach, liver and kidneys. Consumers should check with their doctor, but topical medication should also present less drug-to-drug interaction concerns.
During the last decade, there have been a number of pain pill recalls in the United States for quality reasons and FDA has been consistently tightening the warning on pain pills, including OTC's since 2000.
"American consumers have a growing concern about what they are putting into their bodies creating a need for alternative options for pain relief," says John Incledon, President, Hisamitsu America, the manufacturers of Salonpas.   "The idea of pain management is not a zero sum game as pain pills are effective and safe when used as directed, but the study shows that many people are ignoring the label and self-medicating with greater frequency, higher doses or both.  It is these folks who may be dealing with breakthrough pain or lack of complete relief, who may want to consider a clinically proven topical like the Salonpas Pain Relief Patch to treat their muscle, back or joint pains."
"In most of the world, consumers manage their pain with both pills and topical analgesic agents," says Dr. Sylvia Hesse, a NYC based doctor who practices a holistic, multi-disciplinary approach to medical care. "The USA is among the most underdeveloped nations in the world for topical treatments."
"Consumers should be comforted to know that in 2008, the FDA approved the first OTC topical NSAID, Salonpas Pain Relief Patch with proven clinical efficacy to treat both mild and moderate back, joint and muscle pain. There are effective alternatives to give your body a break from pain pills," says Dr. Hesse.
About half of Japanese consumers rely on topical treatments for pain relief. In Europe, about 25% of consumers use topical analgesic treatment. Here in the United States, the topical analgesic usage rate is 12% and growing every year.  Leading market research company IRI reports that external analgesic rub sales have risen nearly 8% in the United States during the past year.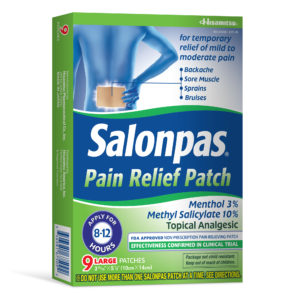 "With a topical, you can deliver much less medicine to the body because you're applying it directly at the site of pain," says Dr. Aristotle Economou, Beverly Hills wellness doctor and author of Change the Way You Heal: 7 Steps to Highly Effective Healing. "The Salonpas Pain Relieving Patch  was the first topical non-steroidal anti-inflammatories (NSAIDS) approved through the FDA's rigorous New Drug Application process which is the same process used to approve prescription medicines."
For more information on living a healthy lifestyle, please "like" Salonpas on Facebook and follow us on Twitter!