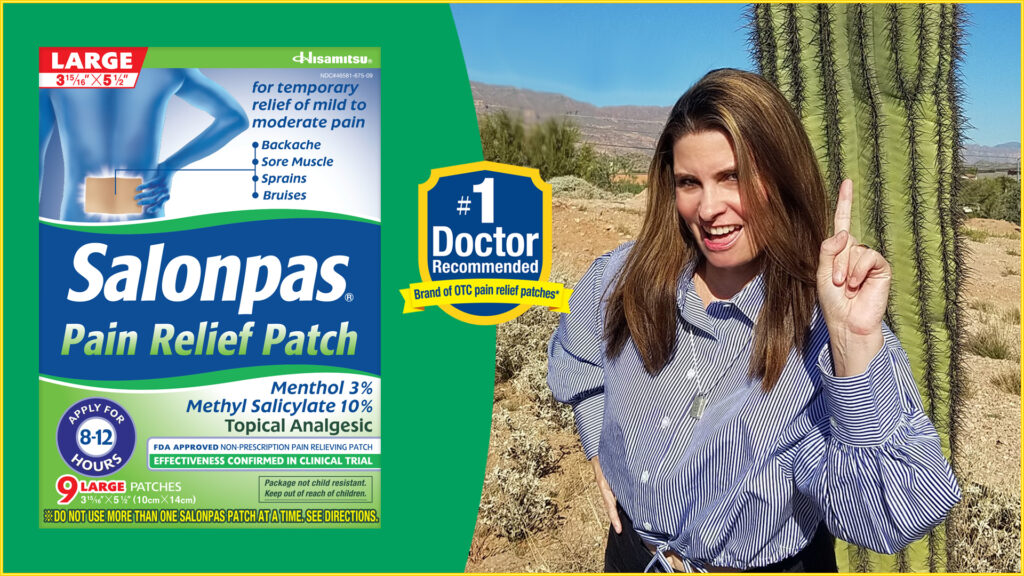 Salonpas sat down with Barby Ingle, President of International Pain Foundation (iPain), Amazon best selling author, and Reality TV Personality sharing her powerful story about life-changing events that forced reflection and sprouts her journey from Wheels to Heals:
What led you to create iPain?  Tell us about your mission with iPain.
It was Thanksgiving 2006, and our family gathered at my father's house for dinner. Each year at dinner, we discuss what we are thankful for and decide on a family project that we want to accomplish the following year. This dinner was different; the biggest project was proposed and taken on. My family had seen me go from living my dreams as a business owner and head coach, cheer/dance at Washington State University to very sick with no medical diagnosis and getting worse due to the improper medical care I had received from 2002-2005. I became bed-bound, wheelchair bound and disabled and losing everything I had built since graduating college in 1994. The idea was brought up that if I was dealing with these issues and, there are millions of others with the same disease, that those people would need assistance as well.
Too many people do not understand the irreversible harm that improper and untimely care has on a chronically ill patient. It is the patients who are experience the negative life changing effects. The issues that are blocking access to proper care range from poor insurance company practices (step therapy, prior authorization, and specialty tier) to a lack of education for healthcare providers on pain challenges of the chronically ill.
The International Pain Foundation empowers the pain community to take action to improve their quality of life. The foundation helps identify, prioritize, and drive awareness to key issues, advocate for responsible pain care and collaborate with key decision-makers to find workable solutions. The four areas of focus for the foundation are education, awareness, social events, and access to care. The iPain volunteers advocate for a variety of chronic illnesses, from idiopathic neuropathy, fibromyalgia, reflex sympathetic dystrophy, juvenile diabetes, arthritis, lyme, lupus, multiple sclerosis, spinal cord injuries, cancer pain, mental health issues associated with pain, among many more.
What is your personal story with pain management?
I felt alone and isolated; and I did not have the knowledge to get through the medical system on my own. Through all of my surgeries and complications, I had hope that I would find relief someday. Healthcare providers across the country now tell me that because of hearing stories like mine, they were able to recognize and diagnose others quicker. This shows me that speaking out has a large impact, even if you are only one person. As I searched for help, I realized that each time I spoke about what happened to me I was providing hope to others going through similar situations.
As a cheerleader who could no longer perform physically, I had to redirect my efforts. However, before that happened, I had to become the chief of staff of my medical team and be my own best advocate. I did this by being responsible for the treatments and tool I chose help with the daily challenges of living with multiple chronic pain conditions. I learned to use a multi-modality approach to my care. I use over-the-counter tools such as Salonpas Arthritis Pain Relief Gel and pain relief patches. I also use an oral orthotic device, stretching, mobility devices and more. I am better off using a variety of tools than just one to help me manage pain and life more life.
 I learned to say no when I needed time to do more research and ask questions. Most of all, I learned that the only way I could be a source of hope for others and myself was to share my story and encourage others to do the same. I began speaking out to anyone who would listen and listening to anyone who would speak out. Putting faces to pain is helpful in reducing the societal stigma of chronic pain. I know I am not alone in the fight against pain.
How did you end up being featured in a reality show? Tell us about it.
I share my health journey on social media a lot. In doing so, I have caught the attention of television producers who approached me for reality television, talk shows, and news stories. It is exciting for me, even if the topic is fun or does not seem relevant to health or chronic pain. That is who and what I am about and it works into my story. I know that those who find me through media will be exposed to my journey and, in finding out about me and what my life is like, helps them help themselves and others. Although most television is created for entertainment purposes, especially reality television, it is a guilty pleasure of mine and I have been able to connect with so many people who are able to help share their stories and inspire others to do the same. If I have a story or project I want to get out, I can contact the connections I have made over the years, but I do love it when they contact me as well. I have been featured on TLC (Extreme Time Cheaters), The Weather Channel (Brainstormers), The Talk, The Doctors, Steve Harvey Show (Hey Steve) and more. I am looking forward to participating in a documentary that will be taping this year and released in 2023 about my health journey. I look forward to doing what I can and continuing to shine the spotlight on health and living our best lives despite the pain challenges.
Tell us about a typical day in your life; from when you rise to when you retire.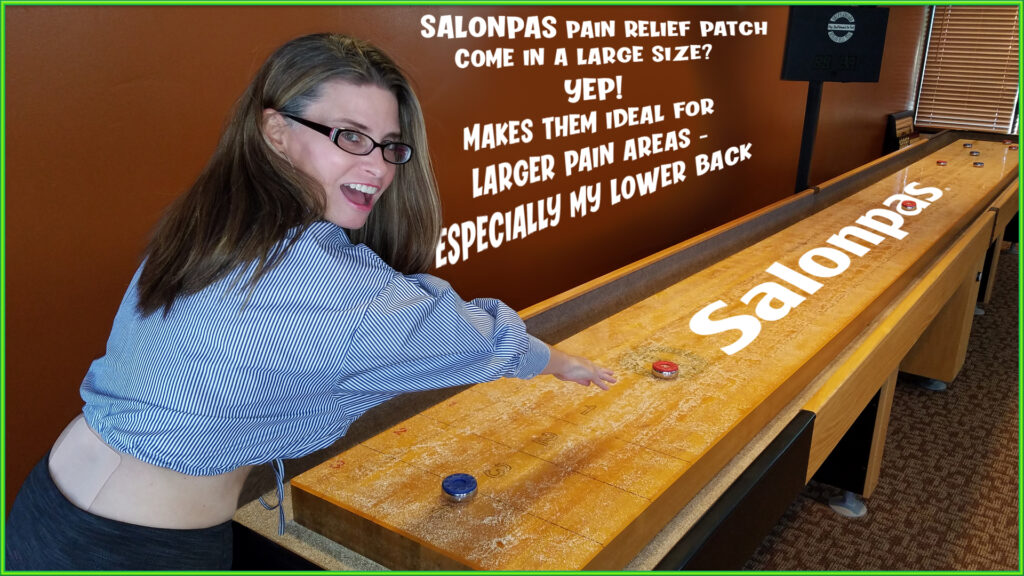 Every day is different for me. I also have to make plans to break plans in case I am having a high symptom day. In 2002, I was in an auto accident and developed a rare autoimmune disease and secondary conditions including arthritis due to all of the athletic activities I spent my life performing. I lost everything I built for myself; doctors were offering solutions, which were making me worse. I remained social, as much as possible, and while undergoing physical therapy a few times a week became friends with a few of the people going through similar issues. I am now able to manage my pain, but that is my focus.
I look for tools and new options that do not fit the norm of what providers always have to offer. Each day, I wake up and stretch, take my medications, apply my OTC patches or gel, and spend that first hour just taking care of me. This helps make the rest of my day more manageable. Activities can range from meditation to virtual reality to a spontaneous dance party. Some days I end up taking it easy and just make it through the day. Other days I take on projects, research, articles etc., that help me and others live more life despite chronic challenges with health. I reenergize and look for hope in each activity I am able to get through. I recognize that the tools in my life give me more life. I look for and create projects to help others in my situation. I do not want others to have the hard times I have over the years when it comes to proper and timely care. I try to spend each evening with my husband doing an activity such as exercise, watching television, or going for a night swim to unwind from the day and keep our relationship strong.