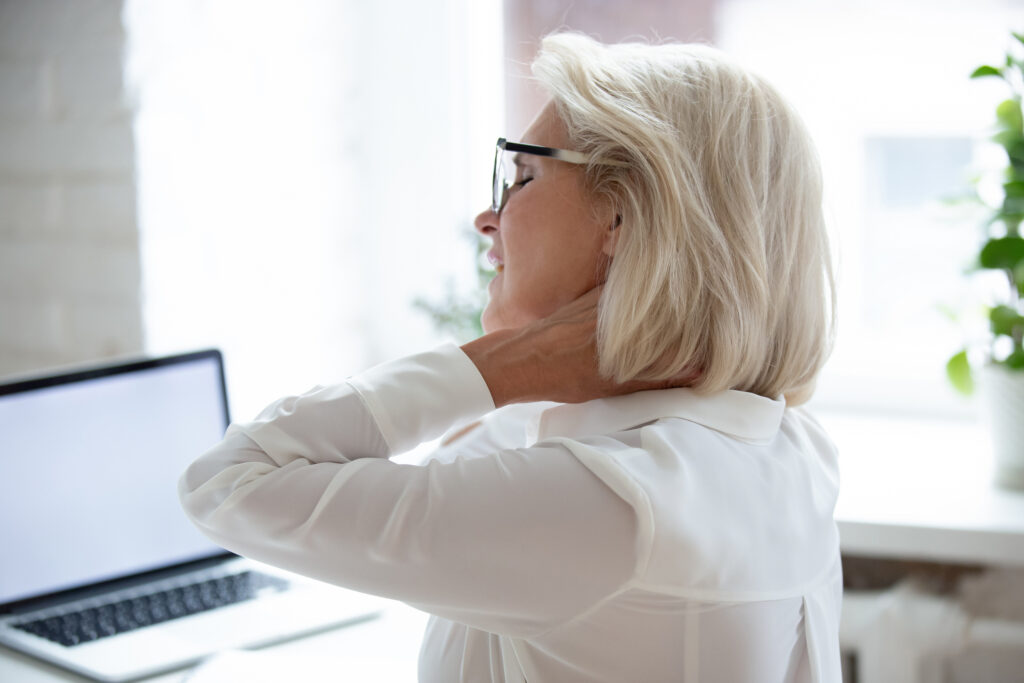 A stiff neck is relatively common in today's society, especially among people who sit at a desk in front of computers all day. In fact, according to the Centers for Disease Control and Prevention, nearly 20 percent of adults have experienced neck pain in the past three months. In many cases, you can loosen up your neck with stretching, applying a heating pad or a cold compress or using Salonpas Lidocaine Pain Relieving Gel. However, when the pain is persistent or seems to get worse, you should seek professional help.
There are many different causes of neck pain so it is important for neck pain sufferers to visit with a physician to properly diagnose the pain and create an appropriate plan of care. Some common causes of neck pain include poor posture, muscle strain, trauma, and herniated disc. The pain may be contained just in the neck, and other times it can radiate to the arms or hands.
In addition, massage therapists can help loosen up tight neck muscles and help you sit and stand without pain or difficulty. Be sure to let the therapist know that you're having problems with your neck.
There are many varieties of massage, but the classic Swedish massage generally offers pain relief and helps loosen your neck so that you can move your head without pain. Many of us hold tension in our necks, making it one of the first parts of your body to give you problems when you start to get stressed out.
A deep tissue massage uses deeper pressure and focused kneading, with the massage therapist kneading out chronic tension in the muscle tissue and improving circulation in those specific areas.
For more information on living a healthy lifestyle, please "like" Salonpas on Facebook, and follow us on Instagram and Twitter!