Heat and humidity affect people with chronic pain because some people with these conditions have difficulty regulating their system with extreme changes of temperature and moisture in the air. Some tips on how to reduce chronic pain during the summer months:
Keep Cool
Fluctuations in temperature can trigger joint pain and extreme shifts can put additional strain on the body to adjust. Try not to plan outdoor activities during the hottest part of the day. Shifting the schedule of your outdoor activities to the early morning or late evening will help avoid times when the sun is at its peak strength. If you have to be outside when it is hot, arm yourself with a misting fan to keep the heat at bay.
Monitor Air Quality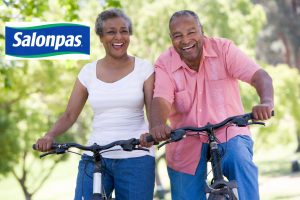 During the summer, it is especially important to pay attention to the air quality ratings before heading outdoors. Research published in the American Journal of Respiratory and Critical Care Medicine shows that urban air pollution increases inflammation. High levels of air pollution should be avoided by people with chronic conditions such as fibromyalgia.
See Your Doctor
Too many people let their vacation schedule interfere with their regularly scheduled doctor visits. Make sure to visit with your doctor to see what advice they have on your safe activity level during the hot and sticky summer months.
Stay Active & Hydrated
It is important to stay hydrated, especially in the summer when the heat requires higher water intake for your body to function properly. Dehydration can lead to fatigue, muscle cramps, and headaches, as well as exacerbate existing chronic pain symptoms.
Go Topical: So suggests Dr. Aristotle Economou, author and acclaimed Beverly Hills physician. "Acetaminophen has a narrow therapeutic window, meaning the difference between a safe and effective dose and an overdose, which could lead to liver toxicity, is a relatively small increment in milligram consumption."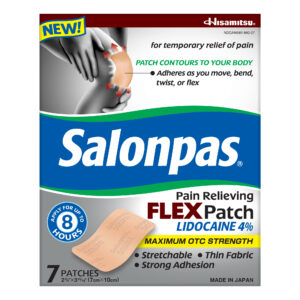 "The Salonpas Pain Relieving FLEX Patch Lidocaine 4%  provides the max­imum strength of lidocaine available without a prescription," says Dr. Bob Arnot, who served as Chief Medical Correspondent for NBC and CBS News. "It desensi­tizes aggravated nerves and provides unscented numbing relief for up to eight hours. A welcome alternative for people who prefer to avoid taking pills, the active ingredients in Salonpas are absorbed through the skin so they go directly to the pain site and you get fast, long-lasting relief that won't upset your digestion. You simply smooth the patch over the area where you want relief and it'll stick there, soothing your pain away."
The No. 1 brand of patches in the world, Salonpas is available at major national drug, food and mass merchandise stores nationwide, including Walmart, Target, Walgreens, CVS, Rite Aid and many others.
For more information on living a healthy lifestyle, please "like" Salonpas  on Facebook, Instagram and  Twitter!