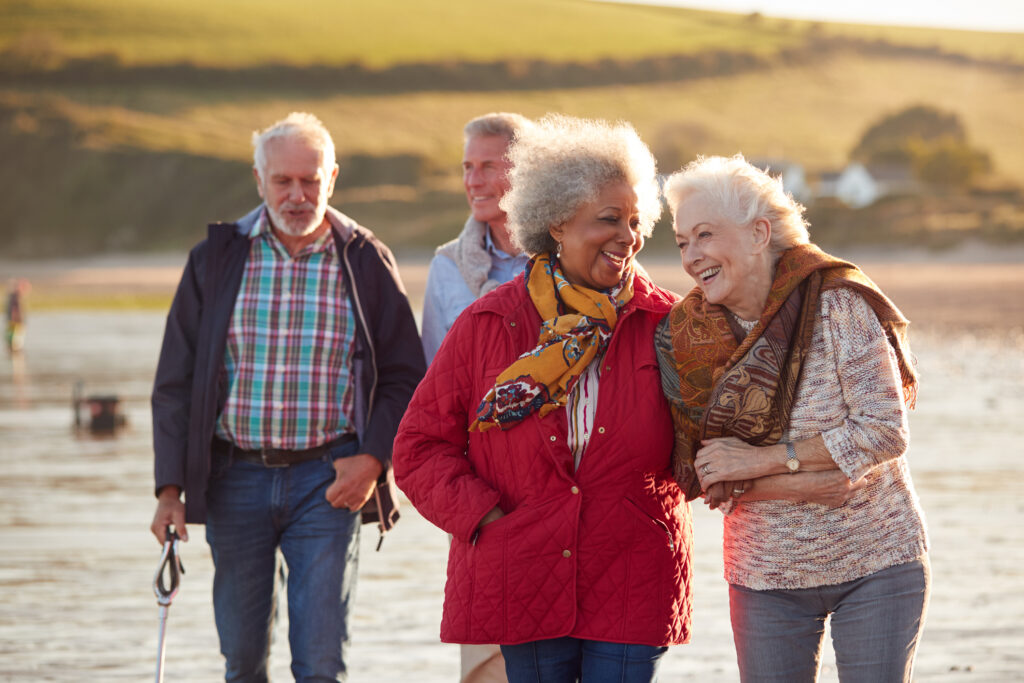 Walking is a form of cardiovascular physical activity, which increases your heart rate, improves blood flow and can lower blood pressure. Walking regularly helps to boost energy levels by releasing endorphins and delivering oxygen throughout the body.
"Walking is for all levels in the fitness journey. You can do it anywhere, from marching in place while sitting in a chair to challenging yourself with power walking," says Carrie Boyle, a walking coach with 99 Walks, a virtual walking program, as well as an NASM-certified personal trainer.
It is always important to speak with your physician before starting a new exercise routine, especially if you have a chronic condition like heart disease or asthma, but walking is safe for most people, says James N. Robinson, MD, a sports medicine physician at the Hospital for Special Surgery in New York City.
When comparing the results of a National Runners' Health Study with the National Walkers' Health Study, researchers found that the energy used for moderate-intensity walking and vigorous-intensity running resulted in similar reductions in risk for high blood pressure, high cholesterol, diabetes and heart disease over the study's six year period.
So, lace up your sneakers and take a walk! You'll be glad you did!
For more information on living a healthy lifestyle, please "like" Salonpas on Facebook, and follow us on Instagram and Twitter!