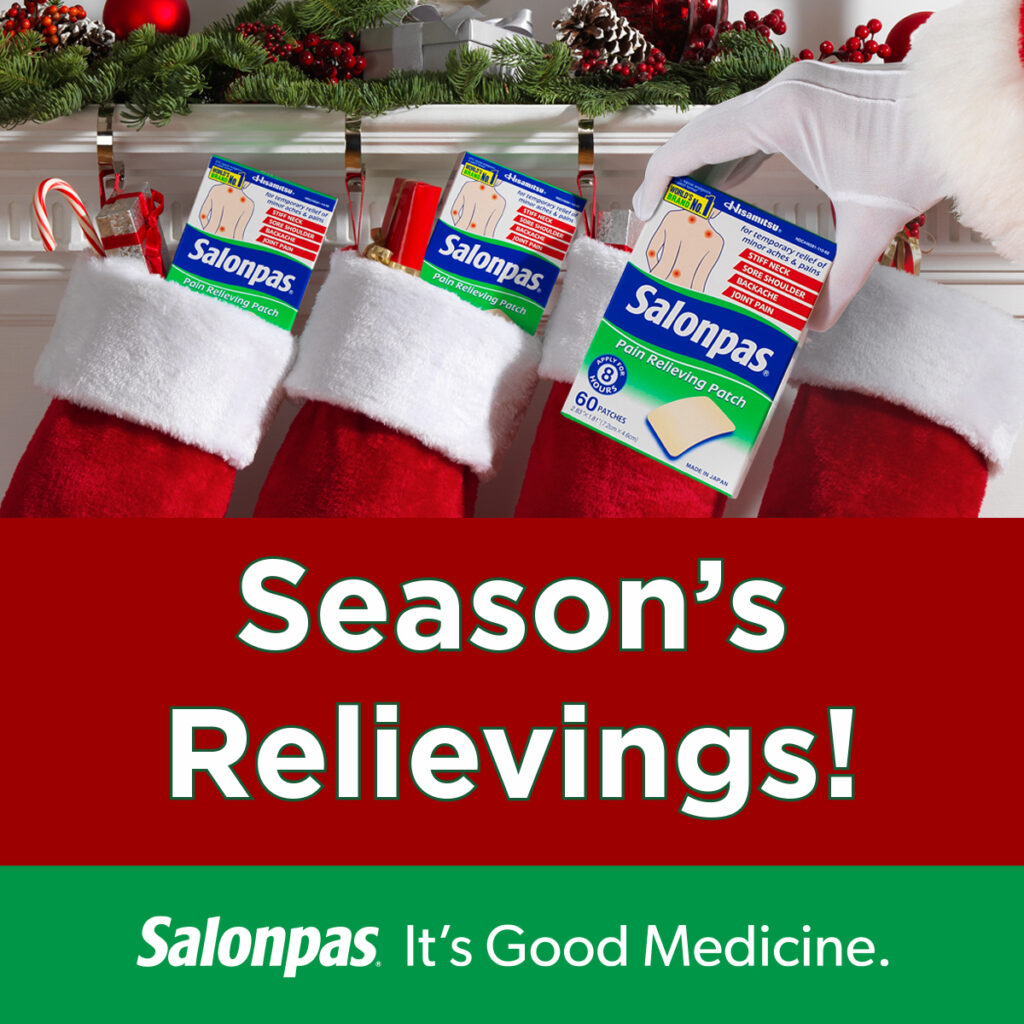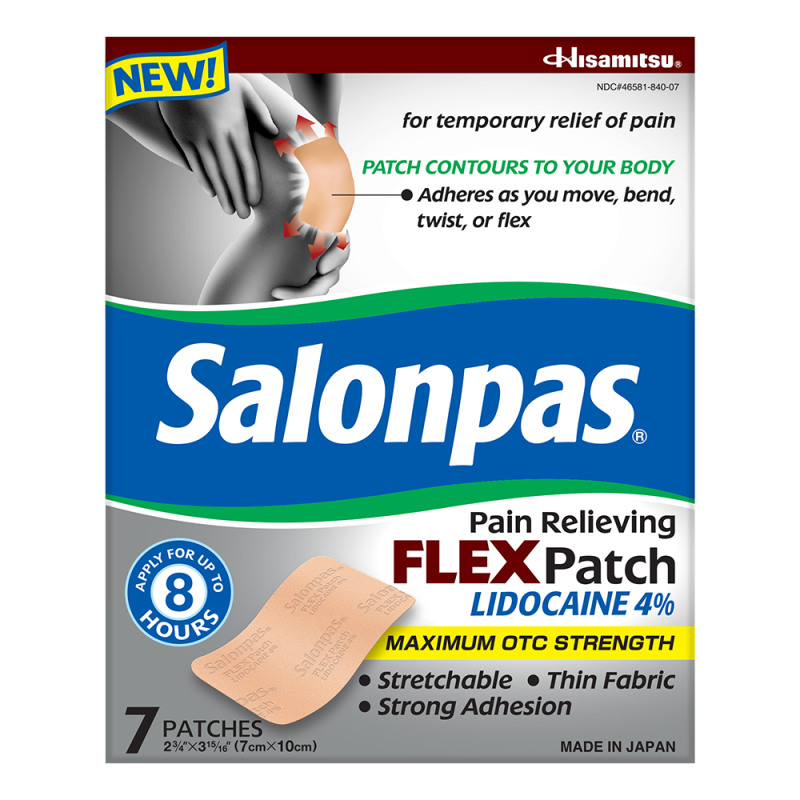 For anyone suffering from pain, the holidays can exacerbate their symptoms with all the planning, shopping, cleaning and partying.  A stocking stuffer from Santa that is filled with Salonpas will reduce pain and may foster holiday cheer! New, cost-effective solutions for pain management awaits aching sufferers with the introduction of the Salonpas® Pain Relieving FLEX Patch with Lidocaine 4%!
"Our commitment to continuous improvement has resulted in the exciting combination of an innovative patch fabric infused with the active ingredient lidocaine. The new FLEX patches provide flexibility, ease-of-use, and dependable pain relief," said John Incledon, President & CEO, Hisamitsu America. 
"The Salonpas® Pain Relieving FLEX Patch Lidocaine 4% uses advanced patch technology with the maximum strength lidocaine available without a prescription.  The FLEX patch has thin, flexible, highly adhesive fabric that contours to the body, so patches adhere through movement, bending, twisting and flexing," adds Incledon.
The new FLEX patch is the latest initiative putting Salonpas® at the forefront of topical pain relief. Exclusively focused on topical pain relief, Salonpas® is the #1 doctor-recommended brand of OTC pain relief patches in the United States (source: IQVIA ProVoice 2021).
"Topical pain treatment is generally the best first choice because of its incredible safety profile and high effectiveness," says Dr. Bob Arnot.  "This new FLEX patch has the maximum OTC strength 4% lidocaine and outstanding flex patch technology that allows you to move, bend, twist and flex while enjoying hours of continuous pain relief."
Salonpas® Pain Relieving FLEX Patch Lidocaine 4% is available now at select retailers nationwide including CVS Pharmacy, Rite-Aid, Kroger and Walgreens.