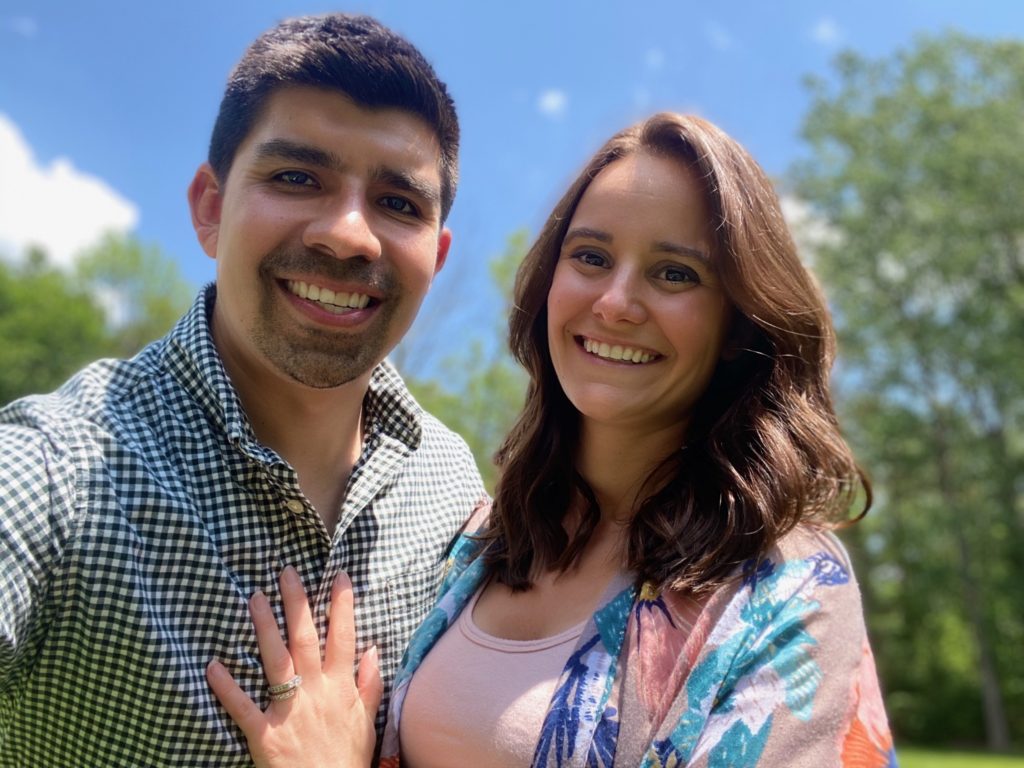 Nick Salinas is a doctor of physical therapy and owner of Functional Movement Therapy, PLLC. Salonpas sat down with Nick to learn more about Functional Movement Therapy, a digital physical therapy & wellness company focused on providing answers, treatment, and results to people all over the US – at the click of a button. 
The company's expertise ranges from orthopedic (musculoskeletal & neuromuscular) injury rehabilitation, injury prevention, functional strength training, weight loss, nutrition, and even pelvic floor training.
Tell us about your background and what led to the formation of Functional Movement Therapy.
My wife and I are both Doctors of Physical Therapy and actually worked as traveling physical therapists for about 4 years working all over the country. In that time we were able to work in nearly every setting that physical therapists can work in and really got to understand the healthcare system in the US. Unfortunately, we continued to see how it is failing so many people and we just knew that we had to do something about it. The healthcare system is failing by charging extreme amounts, forcing people to jump through hoops to receive care, healthcare being dictated by insurance companies, and the time/distance traveled that is needed to see healthcare practitioners are just a few of the limitations we noticed. Functional Movement Therapy, PLLC was our solution to give people answers, at the click of a button, that would help them to understand their pain and resolve it once and for all! 
How does a digital physical therapy company work?  Don't people need to meet with a PT in person to get the best benefits?
This is a great question! People do NOT need to be in person to get the best results. While there will always be a place in the world for hands on care, this is not a must. Think about it like this, how did you heal from all the injuries you've had before seeing the doctor? On your own. Your body knows exactly how to heal itself when given the right conditions. The truth is that physical therapists or chiropractors don't heal people, we simply provide an optimal environment for healing to take place. Learning about your body, how to use it, how to progress your healing, and how to avoid re-injury are all a part of the process we provide each and every one of our clients…and the results speak for themselves. 
Who is a typical client of FMT? 
Our clients are those who are motivated to resolve their injury completely and improve their health. Those who are ready to take their lives back from the pain and the limitations that injury has placed on them.  FMT was made for busy parents who are limited by time/distance to healthcare, high copays, or are stuck in the standard healthcare rut. They may have seen other providers and are not finding the answers they need to resume life fully. We give them another option. An option that puts them in control of their ability to heal fully and reach their goals. 
Can you share any success stories from clients – if available, those from age 50+?
Absolutely! My most recent success story is 78 years young. He had been suffering from debilitating hip pain for months. Despite working with a personal trainer 5 days per week his pain was becoming more often and more severe, so much so that he was walking around his home pushing around a chair for safety! We evaluated him and worked with both him and his trainer to understand the injury, laid out a plan to be followed which would be incorporated into his fitness routine, and followed up with them to answer questions along the way. He is now walking 2-3 miles per day without assistance and feeling better than ever!
What are the primary pain issues you see from your client base?  Arthritis?  Sports injury?
Our current clients are mostly orthopedic injuries which include pain/injury/dysfunction of the muscles, joints, ligaments, tendons, and spine. We specialize parents who are suffering from back pain including sciatica (lumbar radiculopathy). Yes, even sciatica can be healed without hands on care!!   We also provide pre-habilitations screenings and treatments. What's that? By performing comprehensive movement and lifestyle evaluations we can actually identify injuries before they happen thus saving our clients time, energy, money, and pain from injury ever occurring. 
Tell us about a typical day in your life; from when you arise to when you retire.
During the week I wake up at 5:30am to get my day started. I have learned the value of a good morning routine to set my mind and body right in order to be able to give everything I can to my clients and family. I can't do that without filling up my own cup first. Each morning I start by reading the Bible and listening to what God has planned for me.
Next, I alternate these 4 activities during the week: journaling, meditation, yoga, and strength training. At 6:30 am, my family wakes up and I spend time with them as we all start the day together. My work day consists of online treatments, client check-ins, and running the day to day operations of the company. In the evening I disconnect from the Internet and spend as much uninterrupted time with my family as possible until my daughter goes to bed. My wife and I typically clean up the house and wrap up work, shutting things down between 8-9 pm currently. We spend our last hour of the day together catching up and relaxing.