Meet Dr.Tasha Holland-Kornegay, a Licensed Mental Health Clinician and founder of Wellness In Real Life (WIRL), a welltech space aimed at decreasing health care provider burnout.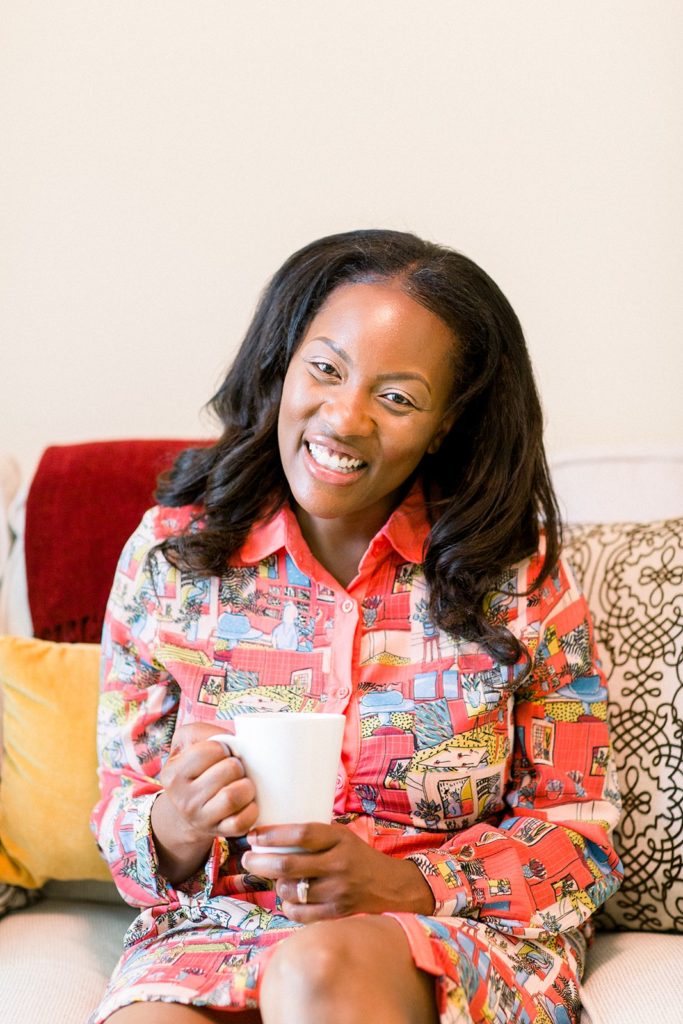 Dr. Holland-Kornegay created a platform that she personally needed. Having wrestled with a formidable case of burnout, she knew that the high-stress environment that healthcare professionals work in can take a toll on mental health. In the throes of her own burnout episode, WIRL was the light at the end of the tunnel — it was a way for her to help herself and her colleagues. Salonpas sat down with Dr. Holland-Kornegay to learn more about this new welltech space:
As the founder of Wellness In Real Life, how has COVID-19 affected your members?
Of course, healthcare professionals have been directly affected by COVID-19, working directly with victims while also trying to take care of their families and maintain a personal life. It's become a highly stressful environment, and I know plenty of my colleagues are going to push themselves to work as hard as they can to save lives — even if it means pushing themselves into a bad place. I know I can't change their minds there, but I want WIRL to be a place they can go to feel better — now and when things go back to normal.
Are healthcare professionals experiencing burnout at a significantly higher rate than usual?
Yes, the new pressures that COVID-19 is putting on my colleagues is stoking old fires and starting new ones. They're working harder, longer hours, and have less time with their friends and families — partially because of work and partially because they have to keep them safe. These are incredibly stressful times, and if they aren't feeling the mental fallout of it yet, they will soon. This is why I think welltech services can really make a difference.
How are you personally facing the challenges of this COVID-19 period?
As an entrepreneur, I'm lucky to be able to conduct a lot of my work from home. It feels good to be there for my family. That said, I'm glad that I can spend my time working on a project that will help those who are at the frontlines battling COVID-19.
When did you launch the WIRL platform? Is it available to healthcare professionals nationwide?
We launched WIRL in September of 2019. The platform is currently open to everyone, but we've only fully launched in my home state of North Carolina. Right now, we're prioritizing to launch in the hardest-hit states (such as New York, Louisiana, and Washington) by this summer. Our vision is to be fully launched in all 50 states within the next two years.
What type of wellness products do you showcase on the platform? How are these products vetted?
We keep the products and services broad to appeal to as many people as possible. The main thing we look for is that they promote wellness in one way or another — that could be anything from a fitness program to art workshops and beyond. When it comes to vetting programs, we make sure to look into every company that comes to us through our website. If we don't feel like promotes a sense of wellness, then we don't partner with them.
Share the details of a typical day in your life; from when you wake up to when you retire.
I wake up at around 6 am and begin my day with meditation. Then I prepare breakfast and wake up my son. We have about an hour to eat and get ready, and then I drive him off to school. The rest of the morning is spent answering calls and emails before heading to the gym at around 10:30. After that, I take my morning break, which normally means listening to so relaxing music.
At noon, I pick up my son and we grab lunch. My husband gets home from work and takes care of him for the afternoon — and that's when my workday really starts! From 2 – 5 pm, I'm taking meetings, staying up to date on anything tech-related, and continuing to keep up with my emails and phone calls. At the end of my workday, I write up a list of things to work on tomorrow, and then I head home.
I like to call my mom on my way back, or I listen to some relaxing music. Once I get home, I play with my son and we sit down for a family dinner. Once he's sent off to bed, my husband and I recap our days and try to get to bed by 10!