Aureen M. Monteiro, author of RISE HIGHER: 9 Steps for a Woman to overcome any challenge, become the Leader she deserves to be & Do what she Loves, Founder & Director of Aureen Monteiro International (OPC) Pvt. Ltd. is a Coach & Mentor to ambitious women who enables them to overcome their adversities and live their dream. Aureen's first project was herself, as she transformed from 304 to 136 pounds and became more confident and engaged in daily life. Salonpas sat down with Aureen to learn how we can all live our best lives: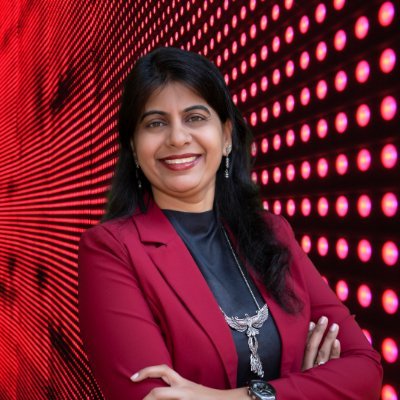 What was your inspiration for writing RISE HIGHER?
Life has been an amazing journey with countless obstacles it presented before me, right from the time I was in grade 4. I was pulled down by every blow, brought to my knees but the undying spirit within me kept pulling me back. I thought it was my hard work, perhaps faith when I couldn't see a logical explanation and did not give it much thought. I counted my blessings and felt gratitude.
It was a few years ago when I had a brain stroke resulting from terrible stress that I was forced to think of what had led to this state of mind. I felt all the pieces fitting together like a puzzle. I love to read a lot, and I started to research and see whether my findings had any relevance in the world of science and what was being practiced. I did find a lot of interesting information that helped me develop this framework with meaningful insights. When I began to see how I was sought after by my friends and colleagues to solve their problems, which I solved for myself or my unique perspective on a situation, I felt the urge to help many others who may be facing challenges of health, relationships, career and knowing I hold a strong framework that when understood and applied will make each woman stronger as she relies on her own spirit to draw strength, face each obstacle and overcome them. With this was born the idea to write RISE Higher: 9 Steps for a Woman to overcome any challenge, become the Leader she deserves to be & Do what she Loves.
Each of the 9 steps is simple yet very effective as laid out in the framework (copyright application is being processed for this). I truly believe that if a woman can bear the pain of childbirth she can overcome any obstacle, even if she needs a reminder, this book will serve as one. I want every woman on this planet to understand that she has the power within to heal herself, dare to dream, and make the dream a reality.
When can we find this book?
This book – RISE Higher, will be available for pre-order on my website on 5th August. It will be released on Amazon and at major bookstores on 12th December.
What are the nine steps you recommend for women in your book?
Do what you enjoy ( most of the things you do ought to be what you are enjoying)
Your actions are to be in sync with your core values
Master your thoughts and actions, and don't let them master you
Minimize reliance on external triggers 
Own your achievements and don't shy away from talking about it
Relentlessly pursue your interest and excel in it
Keep an eye on long term goals while you work on shorter milestones
Nurture and cherish relationships
Tell us about a typical day in your life today from when you arise to when you retire.
The moment I wake up I kiss my daughter, who is still asleep, and feel the gratitude of having her in my life. While I wait for my coffee to cool down and getting breakfast and lunch ready, I mentally run through power phrases more commonly known as affirmations. Pre-Covid weekend mornings would include a run at the beach. I miss those Saturday mornings now. I take a shower, pray, and talk to God for a while after my prayers. We have a strong relationship going on. I prefer mornings to be mine with my thoughts.
I listen to some of my favorite songs which can go on a repeat mode sometimes depending on what I am doing simultaneously. The day plays out as per my calendar. I even schedule my lunch and coffee time. Did I mention I love to enjoy my cup of coffee? It's almost a sacred time of pure bliss, enjoyed chatting with loved ones or friends.
Evenings come with a bit of exercise. The reps and types depend on what I gave into during the day. Dinner, dishes, night prayer post a warm shower wraps up the daily routine. I spend some time chatting and playing with my daughter, we read together at times. Bedtime story and or song for her with quick mental gratitude of 3 things that we cherished from the day is something we practice almost daily. once she is asleep I work on sharpening my skills, writing, and other activities that require uninterrupted concentration. It's mostly after midnight is when I call it a day. I ensure to get a fair amount of sleep on weekdays and a little longer on weekends.
Tell us about a typical day before you discovered the 'nine steps.'
Oh dear. Mornings were crazy. I did not understand the importance of a calm mind in the morning that would make way for clarity of thought during the rest of the day leading to better decisions, and I just went with the flow of events. Weekdays would revolve around thoughts about work, meetings that were scheduled, and dreaded. To say I looked forward to entering the workplace would be a lie. I had to talk myself into finding at least 1 good reason to do that. I usually did find a reason, but it required a lot of effort and energy. I was left drained in the morning itself, making me reach out for another cup of coffee to fix my mood. Even though prayers were a regular feature in my day, exercise wasn't a regular feature until a few years ago. My emotions had the best of me, I would brood over a single word for the entire day or maybe even days and crying into the pillow for endless nights. Luckily the pillow came with a strong warranty and bore it all.
I no longer throw myself a pity party. There was hardly any playtime with my daughter as my evenings were ruined with all strong emotions that were racing through my mind, leaving no room for calm inside my head, I felt a constant storm rage inside with a need to calm it down. I just did not know-how. If you were looking out for a routine to share with you, there sadly isn't anything much I could share, because there wasn't one. I was in a reactive mode constantly, not in a responsive mode.