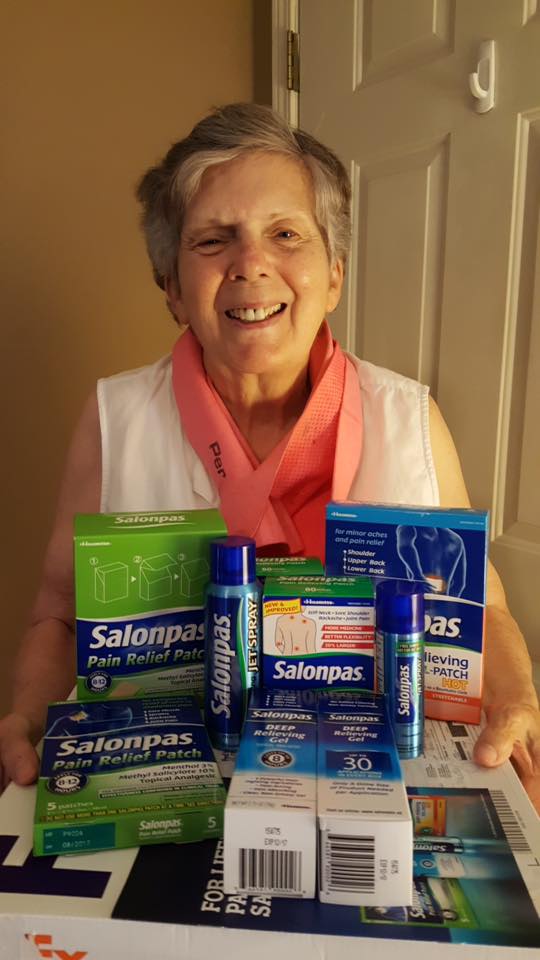 Exclusively focused on topical pain relief, Salonpas® is the #1 doctor-recommended brand of OTC pain relief patches in the United States (source: IQVIA ProVoice 2021).
Learn about our full line of doctor-recommended OTC pain relief patches by reviewing our product pages for:
Salonpas® Pain Relief Patch LARGE – The First FDA-Approved OTC Topical Pain Reliever that provides powerful relief that lasts up to 12 hours!
Salonpas® Pain Relieving FLEX Patch LIDOCAINE 4% – Flexible unscented Lidocaine patches that really, really stick!
Salonpas® LIDOCAINE Pain Relieving Gel-Patch – Numbing relief from one of Salonpas' most popular patches!
Salonpas® Pain Relieving Patch – Convenient, versatile patches with 3 powerful pain fighters that provide effective relief! Provides temporary relief for backache, sore shoulder, stiff neck and joint pain.
Salonpas® Pain Relieving Patch LARGE – Relief for large pain areas including 3 powerful pain fighters, rounded corners and flexible fabric effective to treat large pain areas.
Salonpas® Pain Relieving Gel-Patch HOT – Menthol starts to cool on contact, while Capsaicin (derived from chili peppers), creates a warming sensation in dual action Gel-Patch now with improved adhesion.
Salonpas® HOT – Large, unscented pain relief patch with stimulating capsaicin. Large size is ideal for back and shoulder pain for up to 8 hours of relief.
For more information on living a healthy lifestyle, please "like" Salonpas on Facebook and follow us on Instagram and Twitter!