"When day-to-day life becomes a pain in the neck, consumers want fast relief," reports Kathie Canning for Drug Store News. Highlights of this article include:
"According to a January 2023 report from London-based Brandessence Market Research, the global OTC analgesics market was worth $26.5 billion in 2022. Moreover, the market is expected to realize a compound annual growth rate of 5.5% between 2022 and 2029.
"The increasing geriatric population base, growing prevalence [of] chronic diseases and rising self-medication trends are creating lucrative opportunities for this industry vertical to amass notable gains," the market research firm said.'"
A topical push
"It should come as no surprise, therefore, that some consumers are moving away from NSAIDs—and from oral OTC pain relievers in general—and are seeking topical solutions. 
According to a September 2022 report from India's Quintana Research and Consulting, growth drivers for topical pain-relief solutions include fewer adverse effects than those of traditional oral medications, rising demand among athletes, an increasing number of elderly people and the prevalence of arthritis.
"Customers have pill fatigue," said Dason Williams, chief operating officer of Clavél Corp., Abilene, Texas. "They don't want to take multiple pills that can damage their liver and will conflict with other treatment options they are doing."
Although external analgesics consistently outperformed the overall OTC and health-and-beauty-care categories for a number of years, they saw some softness in 2022, Jim Lepis, senior director for Florham Park, N.J.-based Hisamitsu America Inc., noted.
"A key factor behind the softness appears to have been the exceptional prior year and some pandemic-related shopping dynamics that did not continue," he said. "As we've turned the page to 2023, the category is once again growing nicely."
The aging U.S. population bodes well for future growth, too, Lepis added. Moreover, consumers not only are becoming more educated about external analgesics' benefits, but they also are on the receiving end of more external-analgesic recommendations from the medical community.
"Another trend that might surprise people is that the convenient and no-mess patch form is the largest segment, exceeding both gel form and cream form," he said. "The roll-on form (Salonpas Lidocaine Plus Pain Reliever Roll-On) has become another popular no-mess option that has been a key contributor to recent category growth."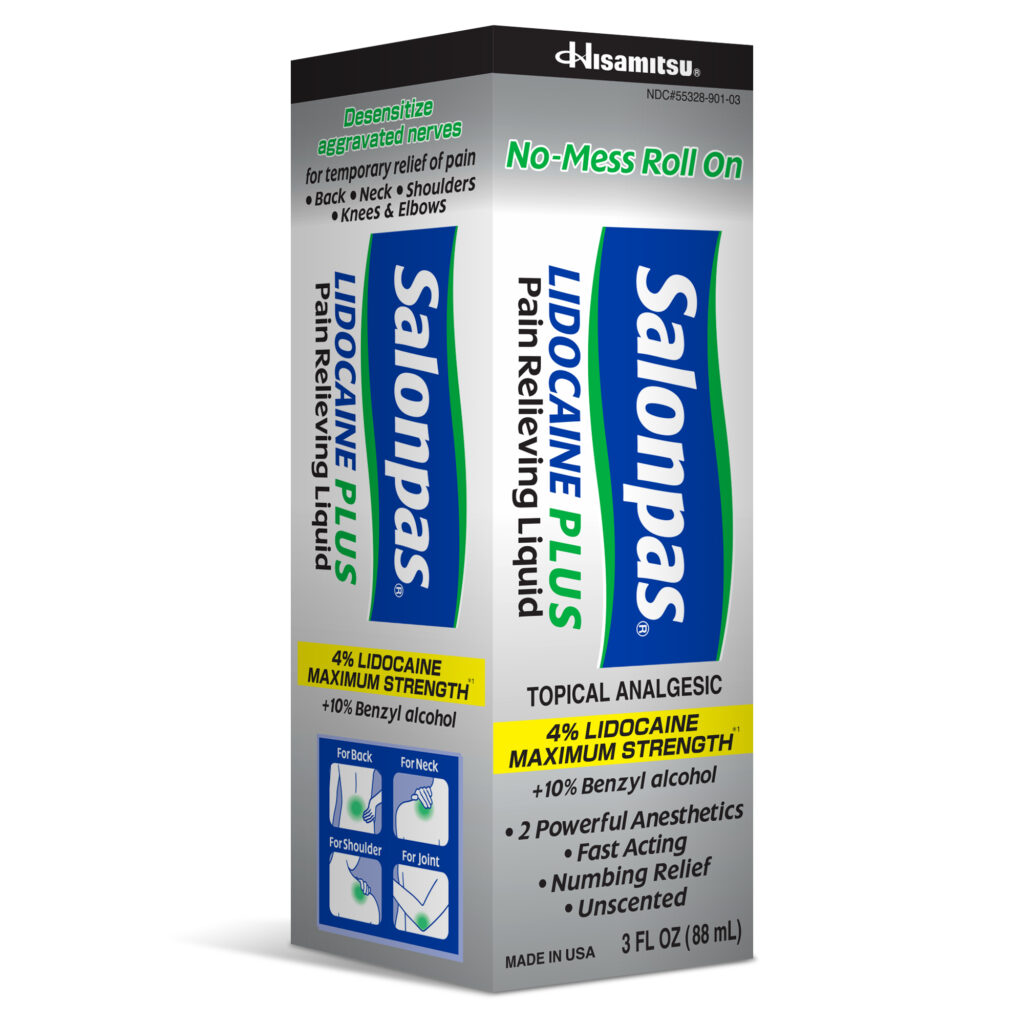 On the patch front, Hisamitsu America recently introduced the Salonpas Lidocaine FLEX patch. Lepis said the nonaqueous pain-relief patch contours to the body and stays in place during body movements.